Estimated read time: 5-6 minutes
This story is sponsored by iDrive.
For the past several decades, trucks haven't only been some of the best selling large-sized vehicles in America, they are some of the best selling vehicles, period. Ram, Silverado, and the long-term sales favorite, the Ford F-150 have all been the top three sellers in the nation, and that trend doesn't seem to be slowing -- especially in Utah.
Today's trucks are so versatile and have all the luxury, comfort, technology, power, and space you could want in any vehicle -- let alone a truck. They are compelling choices for a ride that does it all, with family in tow, whether it's running to the store, the kid's soccer practice, or taking the family deep into the backcountry for some secluded hiking. Trucks also offer the security of a bigger vehicle that can navigate through all types of weather and terrain more easily than other vehicles.
If you love Utah' outdoors, here are five reasons your next vehicle should be a truck from iDrive Utah Trucks.
Camping
When the pandemic struck, many families across the nation opted to isolate in the great outdoors instead of confining themselves to a bedroom. The number of people who went camping in 2020 increased by almost 8 million, according to the Associated Press. While 2021 data is still not available, it appears as though the trend continued.
Camping has always been popular in Utah and there are many camping spots adjacent to paved roads that can be accessed by any vehicle. But even if you don't plan to leave the blacktop, a pickup truck comes in handy when you are hauling tents, sleeping bags and all of the other equipment required to spend comfortable days and nights outdoors.
And if you prefer the convenience of a camp trailer, you won't be able to tow it with the family minivan.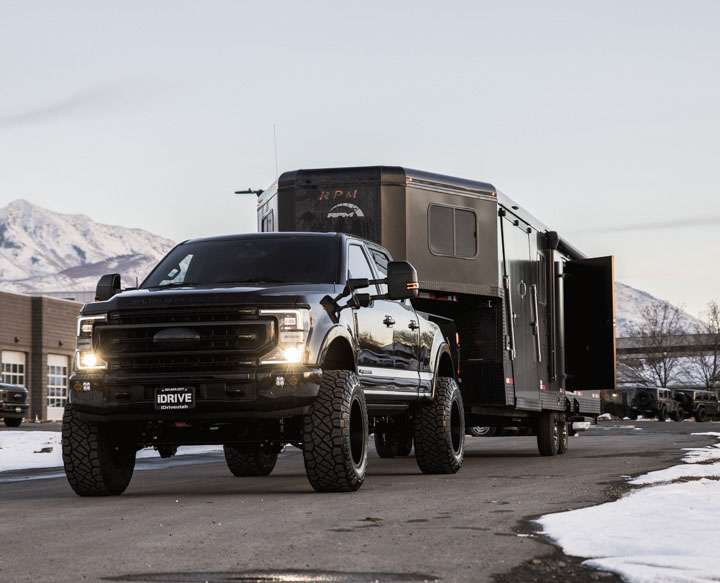 Hunting
If you're into hunting, there is no question that a truck will serve your needs far better than any other vehicle.
When you finally draw that limited entry deer tag in the Book Cliffs after applying for 20 years, you don't want to trust your success to anything less. A truck with four-wheel drive and good ground clearance will get you there with all your gear and back again.
Maybe your preferred activity is chasing ducks and geese on Utah's marshes and wetlands. Hauling three dozen decoys, blinds, waders, coats and more practically requires that cargo space available in a full-size pickup. And if the family labrador is also your hunting buddy, you'll appreciate having him in a dog box in the back of a truck on the way home when he smells like marsh muck and wet dog.
Fishing
It's probably no surprise that some of Utah's best and most scenic fishing holes are in out-of-the-way locations. Whether you're after big brookies in the Boulders or grayling in the High Unitas, a high-clearance truck is going to be a better vehicle option than a family minivan.
But perhaps the backcountry isn't your thing. Maybe you'd rather chase stripers in Lake Powell, trophy lake trout in Flaming Gorge or cutthroats in Strawberry. In that case, you'll probably want to use a boat and you won't be hauling it with a hybrid sedan.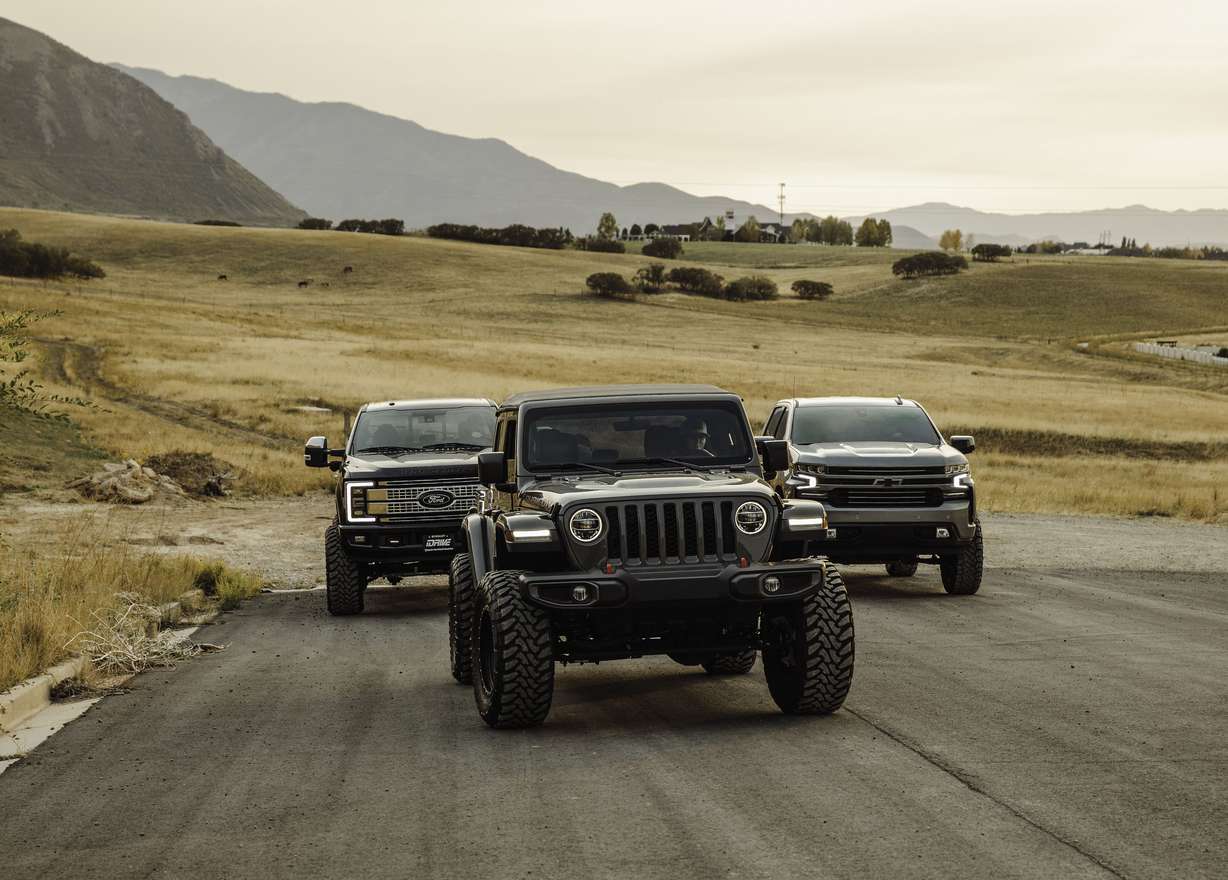 Hiking
Some of Utah's trails are more popular and crowded than ever and there is nothing to indicate that will change. Fortunately, there are plenty of beautiful places for hiking here where with a little effort you can enjoy pristine views without taking a shuttle or waiting in line.
It's going to work to your advantage to have a truck that can get you down any path and away from the more popular spots. With a truck from iDrive, you can do just that.
iDrive Utah Trucks goes to great lengths to ensure their trucks are the most capable (and best looking) trucks on the Utah market and outfits much of their inventory with new tires and lift kits. With one of their trucks, it's never been easier to get where you want to go in the backcountry.
Skiing and snowboarding
No one wants to mess around with finicky rooftop racks and straps, especially when it's freezing outside, which is why a truck is the best option for skiers and snowboarders.
Done for the day? Just take off your skis, throw them in your truck bed, hop into your heated seat, grip the heated steering wheel, and go home. No-fuss, no frozen fingers, and no scratching your vehicle's roof: After you have a truck for skiing, you'll never want anything else.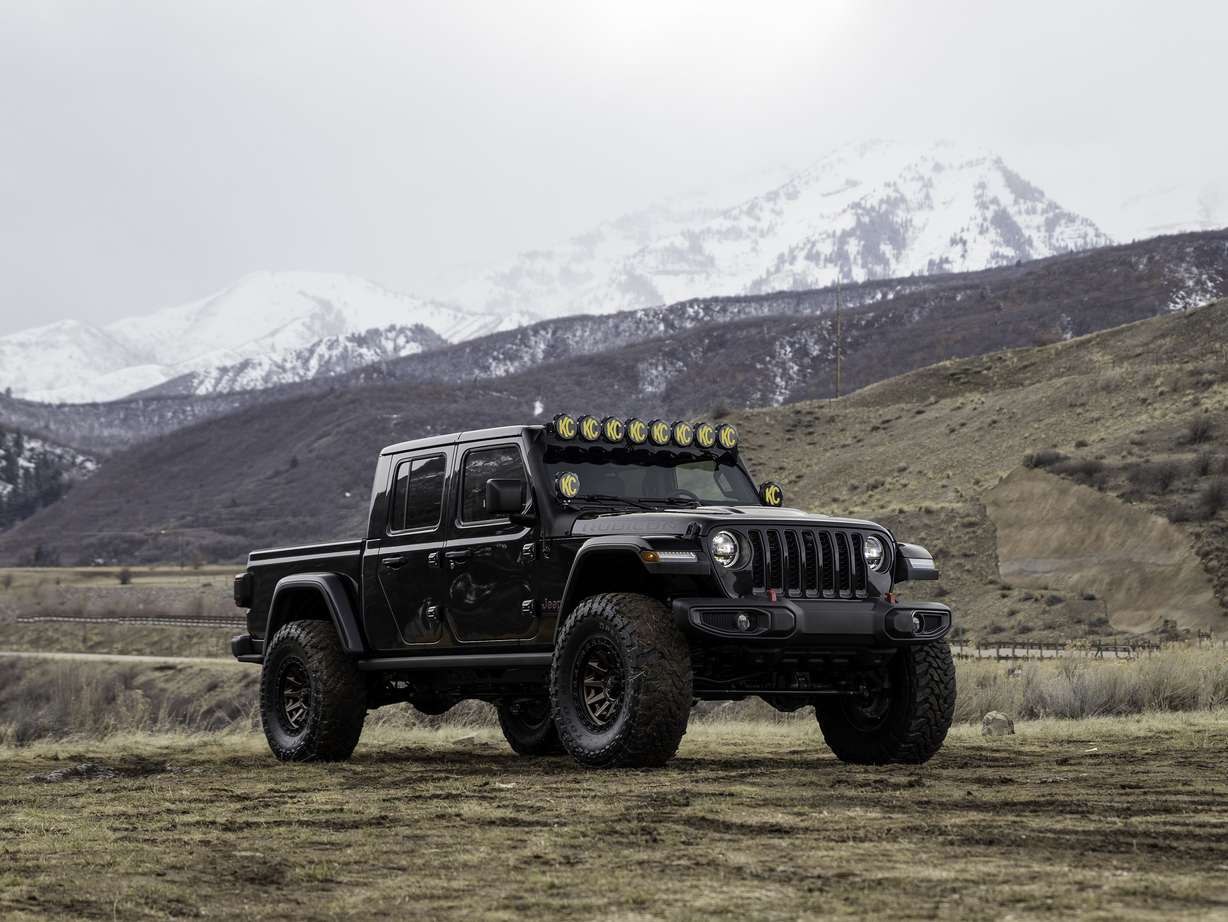 Exploring Utah with the family
If you want to take the family to some of the more secluded, scenic areas of Utah, a truck is going to be your best option. Not only do the trucks at iDrive have excellent four-wheel-drive systems and ground clearance, but crew cabs are also among the most spacious vehicles in the world, seating five to six adults -- and all their gear -- comfortably, even for long road trips.
Lounging in style, rear occupants will think they're at the peak of luxury. Even with legs fully outstretched, most passengers will find they have plenty of room and will be comfortable for hours as you travel to some of your favorite Utah backcountry locales.
No matter your reason for spending time in Utah's backcountry, a truck from iDrive Utah Trucks is what you need to make the experience even better. Visit their website today to check out their extensive current inventory.
×