Estimated read time: 4-5 minutes
This archived news story is available only for your personal, non-commercial use. Information in the story may be outdated or superseded by additional information. Reading or replaying the story in its archived form does not constitute a republication of the story.
When it comes to the economic impact of the COVID-19 pandemic, Utahns have fared better than most.
While small businesses across the country struggled to stay afloat during lockdowns, local business owners are recovering faster than the national average. In April 2021, the U.S. Census' Small Business Pulse Survey reported that 17.1% of Utah businesses reported a large negative effect from COVID-19, compared to 26.7% nationally.
Of course, this doesn't come as a surprise, given the state's track record over the past decade.
Since 2010, Utah has taken the top spot six times among Forbes' Best States for Business. (Even during the pandemic, Utah has held onto the No. 3 spot.) Forbes also listed Utah as the No. 1 Best State for Entrepreneurs in 2020.
This is good news for anyone who owns (or aspires to own) a business in this state. So if if you plan to start a small business, here are five tips that can help ensure success.
Learn to adapt
As Charles Darwin famously said, "It is not the strongest species that survive, nor the most intelligent, but the ones most responsive to change." In business, you have to learn to adapt. When the unexpected happens, how you respond will determine whether or not you survive.
Take the pandemic, for example. In March of 2020, Deseret News ran a story about how local businesses creatively adapted to the restrictions imposed by the virus. One yoga studio decided to stream classes online. A distillery shifted from making spirits to making hand sanitizer. Several restaurants created take-home options so people could still enjoy their food during quarantine. One pastry cottage even gave away free loaves of bread to their customers—one for the customer and one for them to give away to someone else. That simple gesture led to donations, purchases and gratitude from the community.
So, when the going gets tough, learn to think outside of the box. Get creative. Find new ways to serve and grow. Some of the best business ideas were born from less than ideal circumstances.
Provide excellent customer service
They say good news travels fast, but bad news travels faster. That's why in this day of Google and Yelp reviews, providing top-notch customer service is critical. People want social proof that your company is worth their time and money. Plus, statistics show that retaining current customers is far cheaper than acquiring new ones.
"Depending on which study you believe, and what industry you're in, acquiring a new customer is anywhere from five to 25 times more expensive than retaining an existing one," writes Amy Gallo for Harvard Business Review.
For your small business to thrive, you need to cultivate a loyal following. When people have a good experience with your company, they're more likely to refer their family and friends. Retail TouchPoints also found that 73% of shoppers spend more in response to good customer service.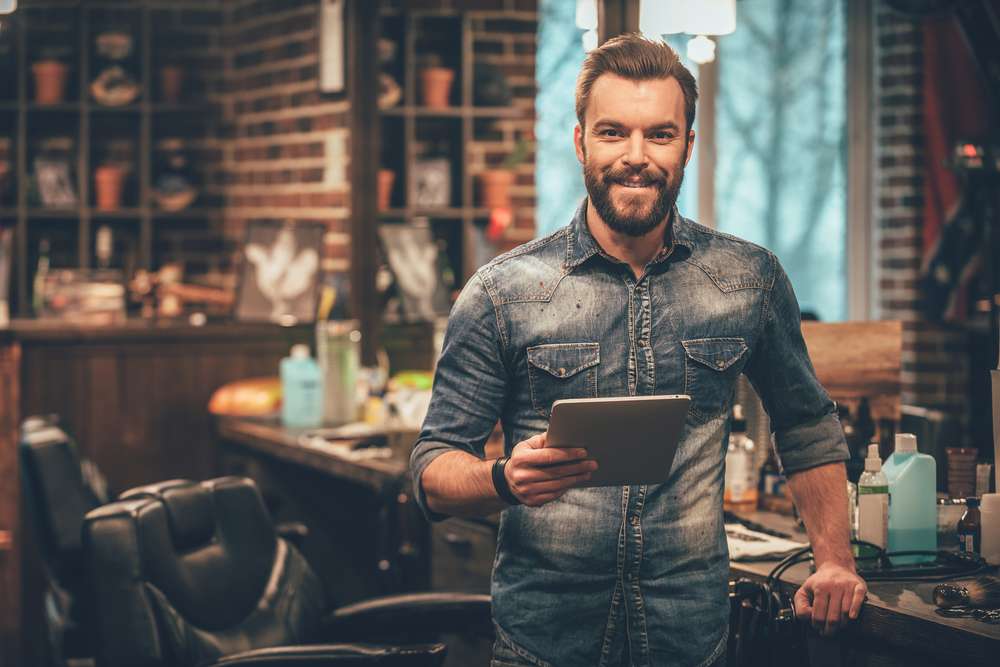 Learn from the competition
The most successful athletes are those who take the time to understand their competitors. They analyze their techniques and tricks so that they can best them on the field or court. You can apply the same principles to business. Take a look at what's working for others in your line of business and learn from them.
Support other small businesses
It may sound counterintuitive to support other businesses when you're trying to get ahead. But if you believe in karma, then you know that whatever you put out into the world ultimately comes back to you. And if you don't believe in karma, perhaps you'll agree with Nextdoor's list of reasons why small businesses should support each other.
Among several benefits, Nextdoor suggests that you can expand your network, diversify your audience and share valuable knowledge when you reach out to others in the business community.
There are several ways to support other small businesses. Start by being their customer first. Have the local pizza shop cater your company's next party. Cross-promote each other on social media. Host a collaborative giveaway. You'll find that the more you expand your network, the better off you'll be.
Take advantage of small business resources
Finally, recognize that there's always more to learn. One good way to do this is by taking advantage of the resources available to small businesses in the community. The Salt Lake Chamber is focused on providing the services that allow small business owners to do what they do best – run their business. The Chamber does this by providing employee development, networking and advertising opportunities that will enhance your business and increase your exposure.
To access these resources and to learn how the Salt Lake Chamber can help your business grow, visit the Salt Lake Chamber website.
×