Estimated read time: 3-4 minutes
This archived news story is available only for your personal, non-commercial use. Information in the story may be outdated or superseded by additional information. Reading or replaying the story in its archived form does not constitute a republication of the story.
Unless you've been living under a rock, you know that Utah's housing market has gone from mildly stressful to nearly unbearable for some would-be homeowners. Prices and competition are so intense, CNN reports that many buyers are choosing to simply drop out of the market rather than attempt to engage in a bidding war.
With such a limited supply of existing homes to purchase, all eyes are on Utah homebuilders to provide an uptick in inventory. And they're succeeding! According to home research and listing site, Zillow, there are more than 570 new construction homes, pending new construction homes, and lots available across the state—many of them offered by popular Utah builder, Woodside Homes.
Here are a few of the advantages you gain when working with Woodside Homes.
No waitlist
With many new Woodside Homes becoming available each day, you will not be put on a waitlist unlike other housing options. Simply contact Woodside Homes, arrange your build and/or purchase process, and you're in! No waitlist necessary.
If you're looking in American Fork, the Woodside Homes Stonecreek community has several lots available right now.
No bidding war
HousingWire reports that Utah homes are going for up to $75,000 above the asking price, making it easy to feel overwhelmed by all the bidding wars out there. Within hours of a listing going up, sellers get bombarded by dozens of offers.
But with Woodside Homes, you don't have to worry about any of that. They operate on a first-come, first-served basis to mitigate undue stress. You get a fair shot at snagging your dream home without all the hassle of back and forth bidding wars.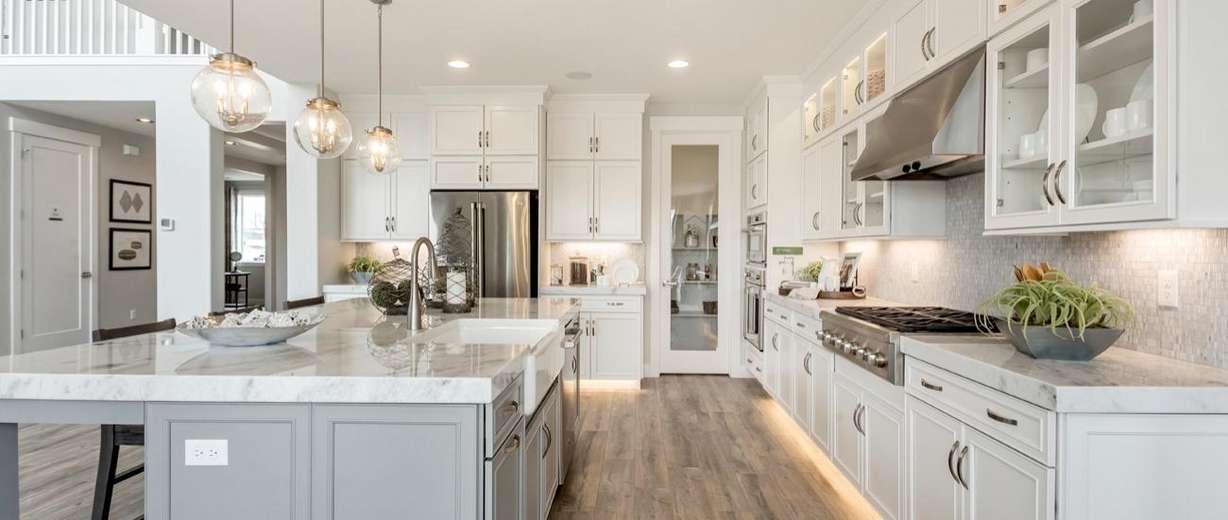 Make your new home your own
In today's housing market, some buyers believe that you have to take what you can get. This is not the case with Woodside Homes. They are dedicated to making sure you are getting the home you want at every step of the process.
"My husband and I built and bought our first home through Woodside. Being a first-time homebuyer is scary and we had no idea what we were doing. But Woodside walked us through every step with a professional and amazing kindness," wrote one reviewer on Google. "They take care of everything in a timely professional manner. We plan to build our next home with Woodside Homes."
Because where you live is an extension of who you are, the Woodside commitment goes beyond designing and building beautiful homes. Everything from carefully selecting land to simplifying the home buying process has been fine-tuned to ensure that your experience with Woodside Homes is Better By Design.
Better By Design is more than just a motto—it's their promise to you. Life's best moments take place at home, and they take pride in contributing to those memories for years to come.
Woodside stands by their promise that every decision made when designing, building, and delivering your home is thoughtful and smart—and you can do it without a waitlist, bidding war, or having to settle for a home you don't really love. Ask a Woodside Homes Sales Consultant about current Summer Promotion.
For help finding, designing, or building your new home, contact Woodside Homes today.
×