Estimated read time: 4-5 minutes
This archived news story is available only for your personal, non-commercial use. Information in the story may be outdated or superseded by additional information. Reading or replaying the story in its archived form does not constitute a republication of the story.
Most companies today acknowledge the need for diversity and inclusion in the workplace — but many don't understand just how good it is for business.
First, it's important to clarify the two terms. Diversity refers to differences in human demographics, such as race, gender, age, and sexual orientation. Inclusion focuses on ensuring that employees feel safe, accepted, and welcome. To optimize your company's performance and employee satisfaction, you need both.
If you're a business owner, here are a few benefits you could enjoy from a diversity and inclusion program.
Employees will feel more comfortable
While diversity and inclusion are important, there's something else you need. The Society for Human Resource Management points out that employees also need a sense of belonging. This means that they feel wholly accepted and included, which is critical for helping them thrive at work.
In a recent webinar hosted by the Salt Lake Chamber, Neelam Chand, CEO and founder of Shift SLC, spoke to the importance of DEIB — Diversity, Equity, Inclusion, and Belonging.
"It's really important to center DEIB in the work that you do as an organization," Chand said. "Doing so creates an environment in which all are welcome and feel welcome as they are."
When employees feel more comfortable at work, they're more likely to speak up and contribute in meaningful ways. They'll have a more positive perception of the company, which will reflect in their work.
Increased profitability
Chand also noted that implementing DEIB policies in the office isn't just good for employees — it's good for business. According to the McKinsey & Company Diversity Wins report, ethnically diverse leadership teams are 36% more likely to be profitable. Companies with diverse boards are 43% more likely to experience higher profits.
Better ideas and innovation
Because of its burgeoning tech industry and startups, Utah earned the nickname Silicon Slopes. And since these types of companies rely on innovation to succeed and grow, diversity shouldn't be ignored. According to a Boston Consulting Group study, companies with more diverse management teams experienced 19% higher revenues due to innovation.
Bottom line: If you want the best ideas, you need a variety of voices. Bringing in people with different backgrounds enriches your company's culture. You'll also have a more diverse skillset to draw from.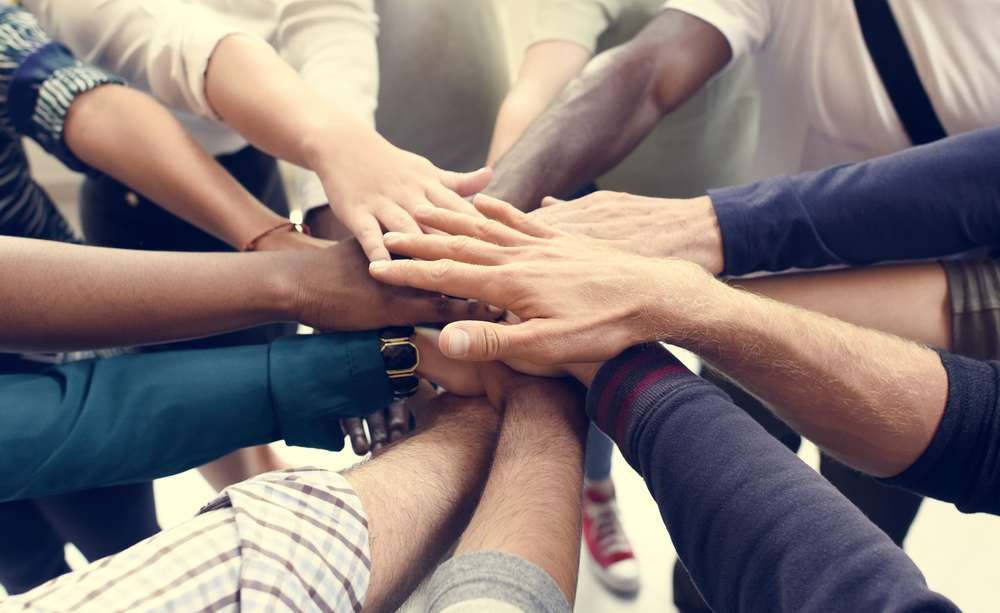 You'll widen your talent pool
They say the definition of insanity is doing the same thing over and over again and expecting different results. The same holds true for your recruiting process. Opening up the field to different backgrounds, ages, ethnicities, etc., ensures you're getting the best possible candidate for the job.
Hiring diverse individuals also helps attract future qualified applicants. A Glassdoor survey found that 67% of workers consider diversity when seeking employment. 72% of women, 89% of black respondents, 80% of Asians, and 70% of Latinos said workforce diversity was important to them, along with a majority of white respondents.
Expand your customer reach
With a more diverse workplace, you'll not only attract top talent, but you'll also appeal to more customers. The more your employees relate to their target market, the more likely it is that you'll earn your customers' trust — and their business.
This is especially important given the growing shift in consumer demographics. Nielsen reports that multicultural consumers are experiencing unprecedented growth and buying power. If you want to reach that audience, you'll need to create a more diverse workplace that speaks to their needs.
Appeal to the future of your organization
Promoting diversity and inclusion is one of the best ways to recruit and retain the future leaders of your company: millennials. The 2014 Deloitte Millennial Survey estimates that by 2025, millennials will make up 75% of the global workforce. Since a majority of millennials value a culture of inclusion, diversity is key if you want to attract them.
Learn how to implement a diversity and inclusion program
Like many companies, you probably recognize the need for diversity and inclusion in the workplace — but you might not know where to begin. Fortunately, there are plenty of resources out there to get you started.
The Salt Lake Chamber has a series of webinars to help businesses promote diversity and inclusion. To view past webinars and to learn more about DEIB policies, visit the Salt Lake Chamber website.
×