Estimated read time: 4-5 minutes
This archived news story is available only for your personal, non-commercial use. Information in the story may be outdated or superseded by additional information. Reading or replaying the story in its archived form does not constitute a republication of the story.
For parents of toddlers, there are few times more magical than naptime—that brief window of time each day when the house is quiet and peaceful. But naptime isn't just great for parents who want to catch up on work, get those household chores done, binge a few Netflix episodes or take a quick nap themselves—it's pretty vital for your child's health too.
According to Johns Hopkins All Children's Hospital, kids who regularly get adequate sleep exhibit improved attention, behavior, learning, memory and overall mental and physical health.
Whether it's for your kids' overall health or your mental health (or both!), naps are important for toddlers. If you're struggling to get your child to sleep, here are a few tips for helping them get the rest they need.
Set a consistent nap schedule
While you might thrive in a flying-by-the-seat-of-your-pants kind of environment, you'll find that toddlers just don't. That's why, when you're trying to get your child to nap consistently, consistency is key. According to the Sleep Foundation, toddlers ages 1 to 2 years old need between 11 and 14 hours of sleep in a 24-hour period, with 3 to 5-year-olds needing 10 to 13 hours total.
Considering your child's nighttime sleep schedule, choose a naptime in the early afternoon (to give your child time in the late afternoon/evening to tire out before bed). Consistently keeping to this time will help your child embrace a new daily return and find his natural sleep rhythm.
Create the right atmosphere
You might be a pro at wearing your child out before naps, but going straight from all-out fun to quiet crib might be too drastic a change for your toddler. Instead, create a calming, sleep-friendly atmosphere 30 minutes or so before naptime starts.
Dim the lights, put on soft, relaxing music, wrap them up in a soft blanket and enjoy some quiet activities with your child, like reading books or playing a quiet game. The shift from rowdy, physical play to a quiet, cozy atmosphere will help your child make the mental transition from playtime to quiet time and, of course, to the best time of the day: naptime.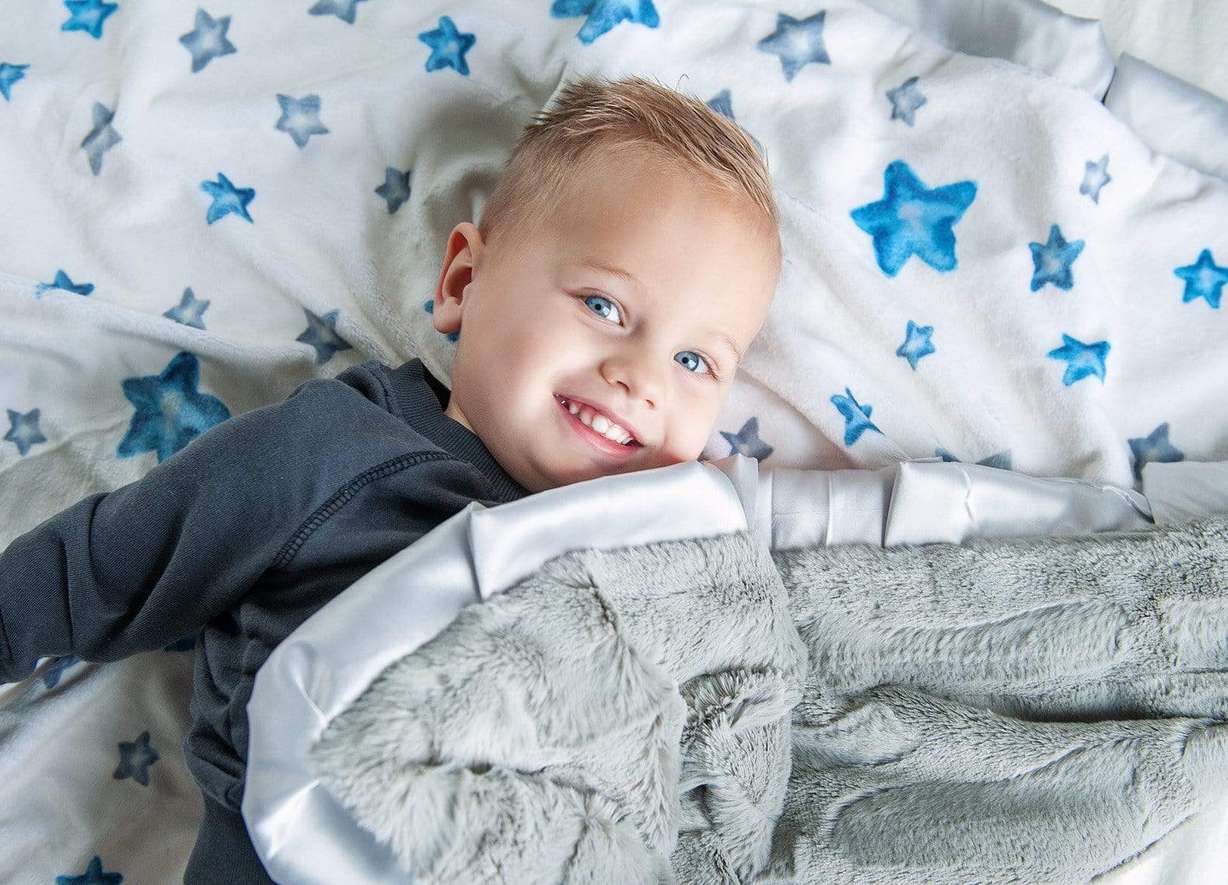 Run her ragged
If your child is smart enough to employ the age-old adage, "I'm not tired!" when naptime rolls around, well, believe her! A child who isn't tired enough to sleep isn't likely to do it simply for your benefit, so make sure you get your toddler good and tired prior to naptime. A trip to the park, the beach or a play date with friends will ensure you get a sleepy (and compliant) toddler come naptime.
When you can't make it out, there are plenty of activities that will wear your child out right in your own neighborhood. Go for a walk around the block, play hopscotch in the driveway or toss the ball around in the backyard. A little sunshine and exertion are just what the sandman ordered.
Try putting him down earlier
There's nothing more frustrating than a toddler you know is exhausted refusing to settle down to sleep. It may be difficult for parents to understand—after all, when you're tired, you desperately want to lay down to sleep—but according to What to Expect, toddlers tend to get rowdier as they get more tired. If your child becomes hyperactive, throws tantrums over nothing or is uncharacteristically loud or fidgety, he's probably already overtired.
If overtiredness is happening consistently, you might want to try moving his naptime back by 15-minute increments. Your child will fall asleep easier and with less drama if he's put down when he's tired, but not overtired.
Make it cozy
As an adult, you know the value of a comfortable bed and an inviting space in which to relax and sleep. The same is true for toddlers; the comfier and cozier you make their nap space, the more likely they are to embrace naptime. Create a calm, soothing atmosphere by investing in blackout blinds or curtains, a sound machine to block out daily noise and cozy bed linens and blankets (try Minky Couture for soft, touchable blankets your child will crave wrapping around his little body).
Remember: a well-rested toddler is a happier, healthier child. Visit Minky Couture for blankets so cozy they'll make your child—and you—look forward to naptime.
×