Estimated read time: 9-10 minutes
This archived news story is available only for your personal, non-commercial use. Information in the story may be outdated or superseded by additional information. Reading or replaying the story in its archived form does not constitute a republication of the story.
This story is sponsored by Robert J. DeBry—more than 200 years of combined experience practicing personal injury law.
After 20 months with COVID-19 cases again surging, the U.S. passed a tragic milestone of more than 600,000 COVID-19 deaths, as reported by John Hopkins University. Over the past year, 20% of all deaths globally can be attributed to COVID.
To put the numbers in perspective, the U.S. death toll from COVID is roughly the same as the population of Las Vegas, Portland or Louisville. Or for a local comparison, it is about equal to every resident of Utah that lives south of Provo.
The 9-11 attacks in the U.S. killed 2,799. It would take 219 days of the 9-11 toll to equal the deaths caused by COVID-19 in the U.S. and the total is still growing.
The first confirmed case of COVID-19 in the United States was Jan. 19, 2020 in Snohomish County, Washington, according to a report by The New England Journal of Medicine. Patient X was a 35-year-old man who had recently returned from visiting family in Wuhan, China.
He was experiencing a persistent cough and subjective fever when he saw a health alert from the CDC that directed people who had traveled in or around China and were experiencing respiratory symptoms to visit a healthcare provider. After testing negative for all of the more common cold and flu strains, his doctors ordered a 2019-nCoV test to confirm their concerns. On Jan. 20, the test came back positive. Recent studies have concluded that the novel coronavirus was likely spreading in the U.S. as early as Christmas 2019, but went undetected until Patient X was discovered.
As of Aug.1, there have been more than 35 million positive cases of COVID-19 in the U.S. alone and more than 614,000 deaths, reports Johns Hopkins University. Worldwide, there have been almost 200 million cases and more than 4.2 million deaths.
According to data from the Utah Department of Health, in Utah as of Aug. 4, the total number of people infected by the COVID-19 virus was 436,489 and the number of deaths was 2,479.
A pandemic of such epic proportions can be difficult to comprehend. Taking a comparative look at past disasters and diseases helps put our current experiences into perspective. Here is how the pandemic stacks up to disasters of the past..
2010 Haiti earthquake
The 7.0 magnitude 2010 Haiti earthquake has one of the highest death tolls of modern times. Though estimates vary extensively, the Haitian government estimates the dead numbered more than 300,000, states Encyclopedia Britannica online. The nation's densely populated capital, Port-au-Prince, was heavily affected. With a lack of building codes in place, many structures had insufficient reinforcement to withstand the earthquake and collapsed, killing or trapping anyone inside.
For days and weeks following the earthquake, a lack of infrastructure and massive power outages hampered the rescue and aid effort, leading to a lack of basic supplies, looting and unsanitary living conditions. Lack of space in hospitals and morgues led to the dead being left in piles and eventually buried in mass graves, which contributed to the lack of a precise count of the dead.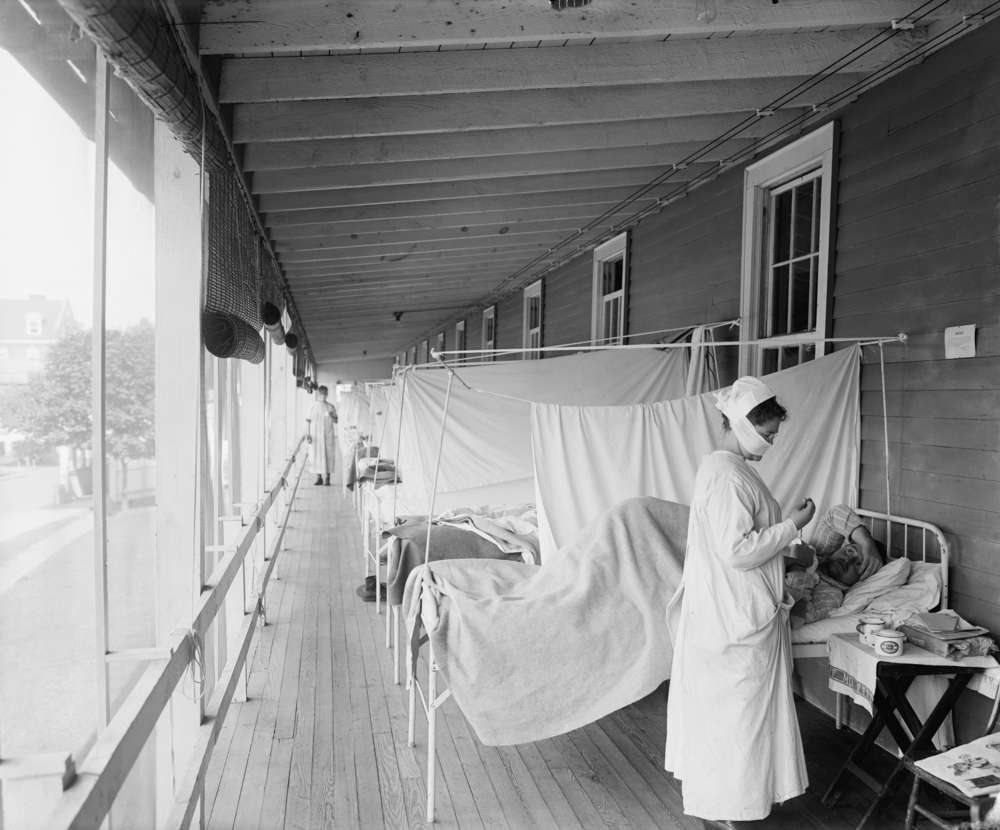 1918 Spanish Flu
The closest comparison in modern times to the extent that COVID-19 has affected the world and the economy is the Spanish Flu of 1918. First identified in the United States in the spring of 1918, the Spanish Flu was caused by an H1N1 virus with an avian origin.
Over the course of about two years, 1918 to 1919, about 500 million people—one-third of the world population at the time—became infected with the virus. At least 50 million people died worldwide of the disease with about 675,000 of those deaths in the United States.
According to the CDC, this flu was marked for its devastating mortality rate in otherwise healthy people younger than 5 and between the ages of 20 and 40 and over 65. Possible causes for its high mortality rate include the lack of adequate treatment options at the time, as there were no antibiotics available to treat secondary bacterial infections, limited application of good personal hygiene practices and lack of social-distancing protocols.
The plague
Moving even further back in time, the Bubonic Plague or Black Death, as it was often known, was responsible for wiping out a third of Europe's population and about 200 million lives in four short years. The illness was air-droplet borne and could also be spread through bites of infected fleas and rats which were rampant throughout cities and villages in medieval Europe. They also traveled easily through shipping routes from port to port.
A hallmark symptom of the disease was swelling of the lymph nodes, especially in the groin and neck, which would seep blood and pus. Other symptoms included fever, chills, diarrhea, terrible body aches, vomiting, blackening of the extremities and, at last, death.
"Because they did not understand the biology of the disease, many people believed that the Black Death was a kind of divine punishment," History.com explained. Many thousands of Jews were slaughtered because communities believed ridding their towns of heretics and troublemakers would spare them from the disease.
The disease never really disappeared and would return with a vengeance every 10 years for the next 300 years. Each time, about 20% of people living in London would die of the disease, according to History.com.
Forward-thinking officials eventually discovered they could reduce the spread of the disease by isolating sick people within their homes and keeping incoming sailors on their boats for 40 days or a "quarantino" from which the modern practice of quarantine derived.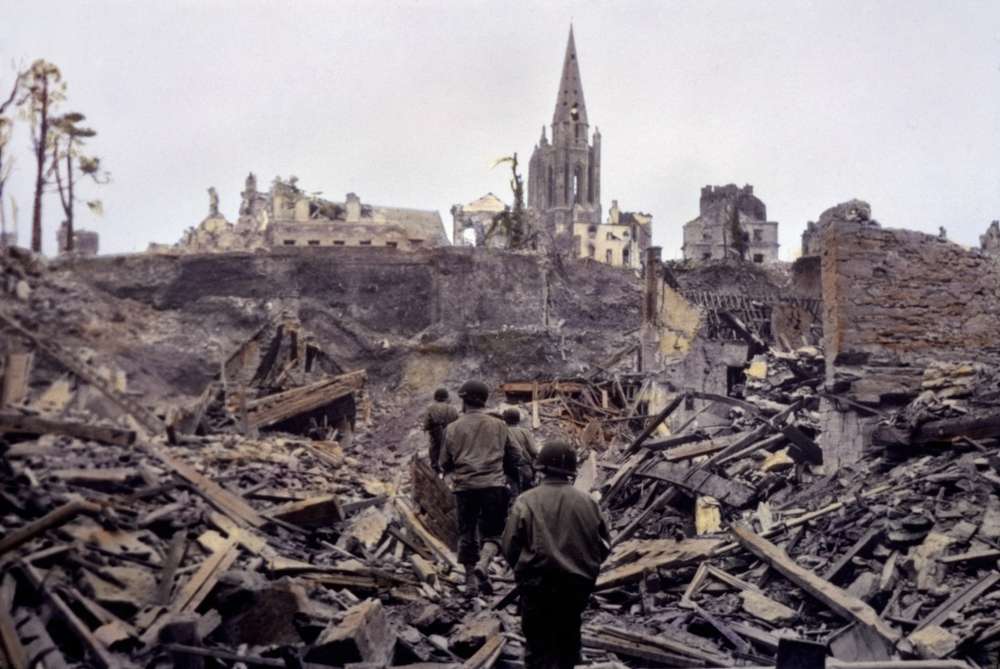 World War II
While natural disasters have taken their toll, man-made disasters have also had devastating effects. World War II is the costliest known war in terms of human life.
While exact numbers of dead are not known, the estimates for military and civilian lives lost are in the tens of millions. The National WWII Museum provides a list of military deaths and total deaths by country, totaling deaths between 1939 and 1945 as upwards of 60 million, though the number could be greater.
The greatest loss of life was civilian casualties, which accounted for more than 45 million of the total deaths.
For the U.S. the combined total of military and civilian deaths was 418,500.
U.S. Civil War
Between 1861 and 1865, the Civil War claimed 620,000 lives and remains the bloodiest war ever for the United States, according to Battlefields.org. The single battle with the most casualties was Gettysburg, where 51,000 soldiers perished.
Smallpox
An ancient disease, smallpox has been threatening societies since the 3rd century BCE, according to the CDC. It reports an average of every 3 people out of 10 who had the virus died from it—and considering how long it was around, that's a lot of people. The American Museum of Natural History reports an estimated 300 million people died as a result of the virus since 1900.
Although not an airborne virus, smallpox is contagious until the scab of every sore on an infected person's body falls off. Since someone with smallpox could have dozens and dozens of sores, this could take a long time.
By 1975, a girl from Bangladesh was the last person to contract the virus naturally, signaling the end of the horrible epidemic. The CDC calls the eradication of smallpox "the biggest achievement in international public health."
Measles
The measles virus plagued societies for decades and decades before a vaccine was developed. According to the CDC, it takes 7-14 days for symptoms to start showing, giving people plenty of time to unknowingly spread the virus. Symptoms of fever, rash, watery red eyes and cough were hallmarks of the disease. In more severe cases, pneumonia and encephalitis (swelling of the brain) could develop.
"Before the measles vaccination program started in 1963, an estimated 3 to 4 million people got measles each year in the United States, of which 500,000 were reported. Among reported cases, 400 to 500 died, 48,000 were hospitalized, and 1,000 developed encephalitis (brain swelling) from measles," reports the CDC.
With the help of a vaccine, measles has largely been eliminated in the United States, however, travelers from other countries can reintroduce the virus to the community.
Diphtheria
Thanks to vaccines, this disease is largely forgotten, but it was once a major cause of illness and death—particularly among children. According to data from the CDC, "The United States recorded 206,000 cases of diphtheria in 1921, resulting in 15,520 deaths. Diphtheria death rates range from about 20% for those under age five and over age 40, to 5-10% for those aged 5-40 years. Death rates were likely higher before the 20th Century. Diphtheria was the third leading cause of death in children in England and Wales in the 1930s."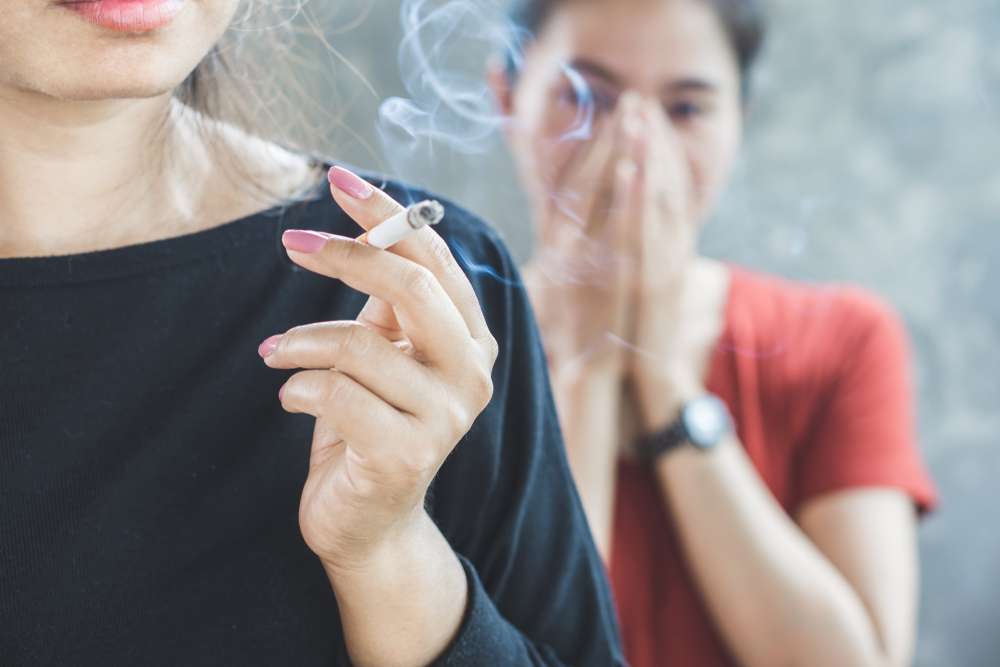 Smoking
While not what you might consider a disaster, smoking is a manmade and very preventable pandemic that kills hundreds of thousands of people each year. According to the CDC, more than 480,000 people die from the effects of smoking per year, including 41,000 people who die from secondhand smoke exposure.
"This is about one in five deaths annually, or 1,300 deaths every day," the CDC reported.
"If smoking continues at the current rate among U.S. youths, 5.6 million of today's Americans younger than 18 years of age are expected to die prematurely from a smoking-related illness," the CDC went on. "This represents about one in every 13 Americans aged 17 years or younger who are alive today."
Per year, the economic toll is as high as $300 billion with about $170 billion spent in direct medical care and $156 billion in lost productivity due to illness and premature death.
1931 China Floods
Considered by some to be the worst natural disaster of the 20th century, the floods of the summer of 1931 killed 3.7 million people directly and indirectly over a period of about a year. According to History.com, the floods came after a period of above-average rainfall with some places measuring 24 inches of rain in a single month. The Yangtze River Valley is one of the most populated regions on Earth and in 1931, most of the people in the area lived in poverty, relying on the river for farming and personal needs.
By August, the rising waters of the Yangtze had flooded over a 500-square mile area, driving more than 500,0000 people from their homes. Crops were destroyed and people were forced to live in cramped quarters in unsanitary conditions. Millions of people who died from the flood did so of starvation, cholera, measles, malaria and dysentery long after the floodwaters receded.
×