Pack your bags and venture to Bryce Canyon Country, where the summer crowds have slowed down and a plethora of activities await you! The post-pandemic travelers have dwindled so crowds are significantly smaller around Bryce Canyon Country.
Nothing beats lazy summer days mixed with some adventure. Breathe in the fresh mountain air on a quaint, sunny afternoon or tie up your hiking boots and explore Bryce Canyon National Park. No matter the activity, you're leaving the crowds behind and taking advantage of the last few weeks of summer.
Beat the crowds in Bryce Canyon National Park
Be the first to hit the trails in Bryce Canyon National Park. With over 15 hikes to choose from in Bryce Canyon, ranging from easy to strenuous, you'll find a hike fit for everyone.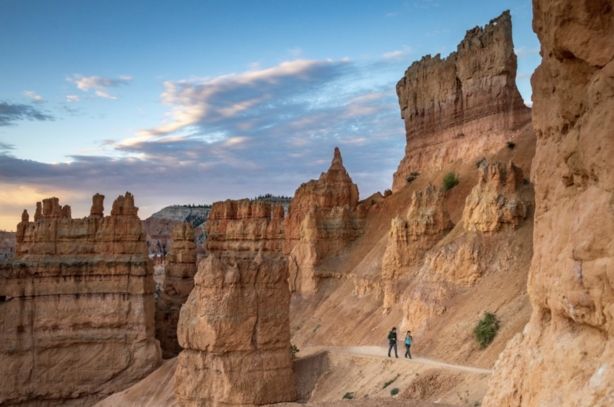 What's the best part about hiking in Bryce Canyon National Park right now? With fewer visitors in the area, the trails are quiet and secluded. Have a mesmerizing experience immersed by the intricate copper hoodoos or drive to the most iconic viewpoints in the park and find yourself in a picture-perfect moment.
Visit Red Canyon, a smaller but similar canyon to Bryce Canyon National Park, and hike some of the lesser-known trails. If you're ready for even more, venture to Kodachrome Basin State Park where the red-rock chimneys tower towards the azure sky. Experience the surrealness of the night sky and discover why this location was recently named an International Dark Sky Park.
Beat the crowds in Escalante
Scout the unique features of Grand Staircase-Escalante National Monument. Find waterfalls, a sandstone arch, hoodoos, domes and narrow passages. Grand Staircase-Escalante National Monument is separated into three distinct districts covering over 1 million acres, giving you miles and miles of exploration.
Calf Creek Falls, a family-friendly hike with the option to hike the lower or upper part of the waterfall, is a secluded experience traversing uphill. If you're looking for a hike with an impressive ending, this is the hike for you. Cool-off by the glistening water as it flows down the mountain and puddles up at the bottom.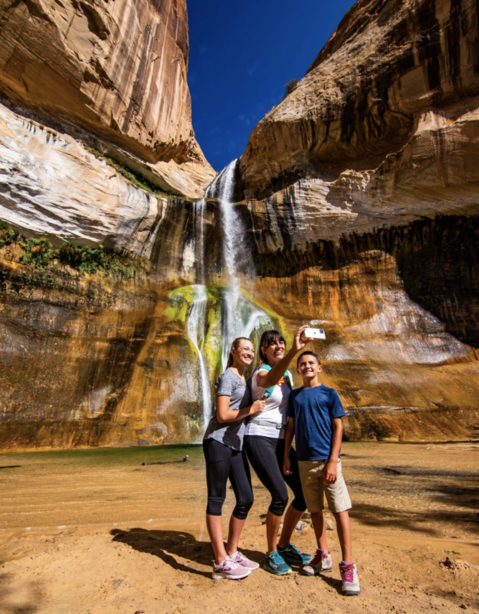 Explore the age of the dinosaurs at Escalante Petrified Forest State Park. At this unique park, keep your eyes peeled for petrified wood and fossilized dinosaur bones. Notice the petrified wood colored in an array of red, yellow, white and black colors.
Stop in the visitor center, go on a hike or paddleboard on Wide Hollow Reservoir. This state park is the perfect spot to spend an afternoon and enjoy the landscape of Escalante.
Beat the crowds in Boulder
Wanting more adventures rich in history? Drive east to Boulder, Utah and visit Anasazi State Park and Museum. This ancient Ancestral Puebloan (Anasazi) village was once home to one of the largest Anasazi communities. While still largely unexcavated, many artifacts have been uncovered and are on display in the museum.
After walking through the museum, check out Magnolia's Street Food parked outside. Known for using ingredients grown in local gardens and farms, get ready for your mouth to water over their stuffed breakfast burritos or delicious tacos garnished with a hint of lime.
Beat the crowds in Ticaboo
Explore the lesser-known Ticaboo in North Lake Powell. At the convergence of Glen Canyon National Recreation Area, Capitol Reef National Park, Henry Mountains and Grand Staircase-Escalante, you'll enjoy a stay filled with a variety of scenery.
While visiting, take advantage of the amenities at Ticaboo Lodge: kayak, ATV, boat or bike rentals, onsite restaurant, Friday night outdoor movies and volleyball courts. Nothing beats the North Lake Powell sunsets, beautiful sandy red walls and narrow passages.
Explore Bryce Canyon Country
Are you ready to beat the crowds, travel afar to new places and commune with nature in Bryce Canyon Country? No matter where you adventure to in the area, there's open space for miles and miles.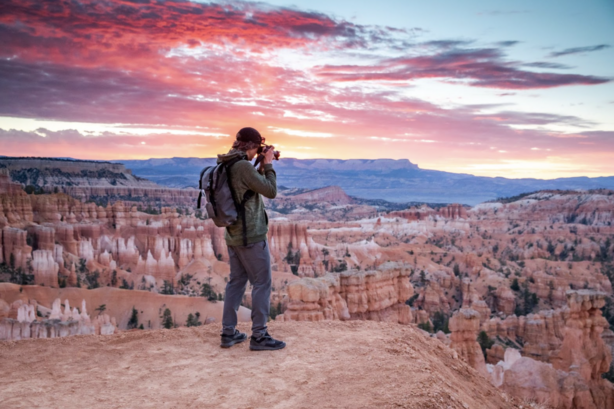 Before the sun sets on summer, book your stay at any of the comfortable lodging options in Bryce Canyon Country. Dabble in the incredible dining options and find activities that will keep you entertained for days.
Come explore Bryce Canyon Country!
×