This story is sponsored by Robert J. DeBry—more than 200 years of combined experience practicing personal injury law.
Oh, how Utahns love their pizza. Few foods hit the spot like a warm, cheesy slice of pizza loaded with your favorite toppings. Loved by kids and adults alike, pizza is a joy to indulge in — for lunch, a late-night dinner with friends, or even for breakfast (no judging here.)
Luckily for those living along the Wasatch Front, several excellent pizzerias offer some of the very best pizza in the state.
Based on Google reviews, here are some of the best pizza places from Ogden to Provo.
Slackwater Pub & Pizzeria (4.6 stars, 2,966 reviews)
With locations in Ogden and Sandy, Slackwater Pub & Pizzeria is a favorite for locals looking to enjoy live music, local craft beer, and great pizza. If you go to the Ogden location you'll be treated to the sounds of the Ogden River passing by Slackwater's outdoor dining area.
Slackwater strives for perfection with its artisan pizzas, and the reviews reflect that.
Google reviewer Daniel M. said, "We had to wait for an hour for our table... But it was worth it. The variety in the pizza selection is amazing, and they're all fantastic from what we tried. You get an extensive beer list, live music, and a river flowing by your table. Also, they're dog-friendly. This became easily one of our favorite restaurants in Utah."
Lucky Slice Pizza (4.5 stars, 2,268 reviews)
If you live near Ogden, you know about Lucky Slice. With locations in Ogden, Logan, and Clearfield, this beloved pizzeria delivers quality, New York-style hand-crafted pizza made by people who love what they do. Their ingredients are processed and crafted right in their kitchen in Ogden, making Lucky Slice some of the tastiest New York-style pizza in Utah.
Google reviewer Christopher D. said, "Haven't found a pizza in the states that compares to pizza I have had in Italy. I thought the NYC pizza I had was close. This however is the BEST pizza that I have ever had in the US. So flavorful and fresh. The sauce is incredible and the crust is thin and crispy. Will definitely try again before I leave UTAH!"
Ogden Pizzeria (4.7 stars, 1,688 reviews)
If you're looking for a pizza place that feels like coming home, look no further than Ogden Pizzeria. Family-owned and operated since 1974, Ogden Pizzeria has been serving great pizza to the Ogden community for 40-plus years. Devoted to crafting a quality product and creating a welcoming environment, Ogden Pizzeria remains a fixture of the community for a reason.
"I have been eating here or taking out for nearly 25 years and the food is awesome as is the service. You can't go wrong. It is flavor galore with fresh ingredients!" Google reviewer Summer H. said.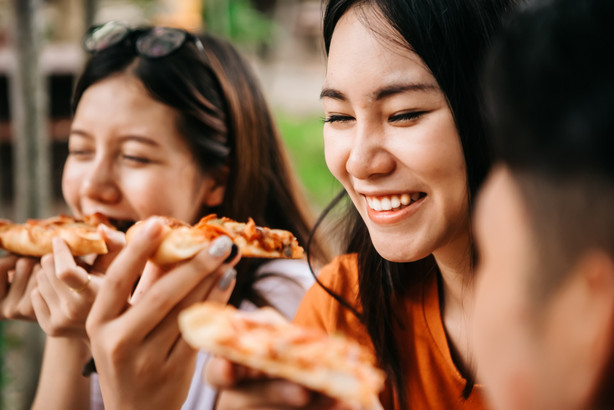 Este Pizza (4.4 stars, 1,136 reviews)
Another New York-style pizza place you can't miss is Este Pizzeria. This family-owned pizzeria offers simple, well-made thin-crust pizzas sold by the slice or as a whole, with ingredients made in-house. Their huge, thin slices were made for folding and shoving in your mouth, and you'll love every bite. Bonus: their lunch specials are a great deal and will leave your appetite satisfied!
With three locations, Sugarhouse, Downtown, and Park City, you need to check it out if you're in the area.
In a Google review, Portia O. wrote, "This is my family's favorite neighborhood pizza and wings pick in the SLC area. We have been ordering for 6 years and never been disappointed."
The Pie Pizzeria (4.6 stars, 3,029 reviews)
Perhaps the most famous pizza place in Utah, The Pie Pizzeria will smother you in cheese, garlic, atmosphere, and deliciousness. If it's dense, flavorful pizza, that's an excellent value, any of The Pie Pizzeria's six locations (from Ogden to South Jordan) will have what you want to satisfy your pizza cravings.
Google reviewer David Z. said, "This is easily my favorite place for pizza in Utah! I come in hungry and leave super full but it's perfect. My favorite thing is how good their crust is when it is fresh out of the oven. The amount of cheese and also the flavor options are what keep me coming back. Solid all around."
The Pie Hole (4.4 stars, 2,378 reviews)
Not to be confused with "The Pie," mentioned above, The Pie Hole is one of the best spots in the valley for delicious, cheap, "hole in the wall" pizza that's available nearly anytime you want it (open until 3:00 am on weekends).
Famous for its affordable lunch specials and enormous portions, The Pie Hole is a solid alternative to other more well-known pizza places — especially if you're hankering for a midnight pizza run.
"Great food, the staff is super friendly and cool, and the restaurant has a cool vibe. When my family and friends visit me in Utah, I always take them here." Google reviewer Sam C. wrote.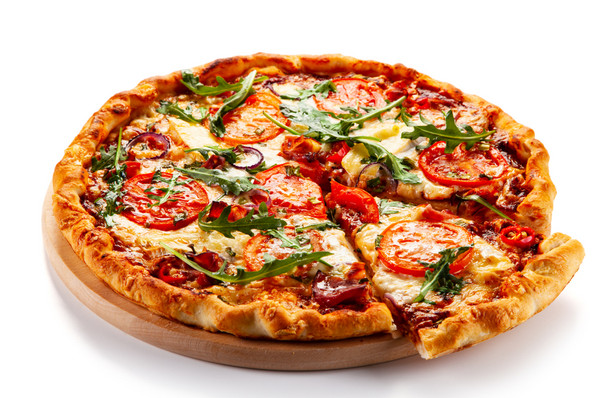 Settebello Pizzeria Napoletana (4.5 stars, 2,205 reviews)
If you're looking for the closest thing to true Italian, Neapolitan pizza, it's tough to beat Settebello.
From their authentic, hand-picked Italian ingredients, to the perfectly wood-fired dough, Settebello's Napoli style pizzas are delicious from first to the last bite. You can't go wrong.
Google reviewer Lydia H. reports, "When I say this food wowed us every step of the way it's true! With every bite, there was fresh cheese with so much dimension and such good crust! We had so much food cause we couldn't stop! We had a pizza each and an appetizer each and the pannacotta was delectable. I haven't had this good of food in a long time…"
Pizza Nono (4.4 stars, 443 reviews)
If you're looking for a fast-casual, brick oven pizza place that's not a chain, check out Pizza Nono in the 9th and 9th district of downtown Salt Lake City.
Small but friendly, Pizza Nono is one of the newer pizza shops in the valley that's perfect for getting together with friends, or ordering out.
"My favorite pizza. From the crust to toppings these pizzas are packed with flavor! Very busy (popular) order online for your desired pick-up time. Perfect every time," Google reviewer Tina C. wrote.
Nomad Eatery (4.6 stars, 477 reviews)
Nomad Eatery offers more than just pizza, but boy is their modern America style pizza good. Wood-fired to perfection, Nomad Eatery's friendly vibe and unique toppings make this one of the best pizza experiences in the city.
In a Google review, Eric W. wrote, "So good! This place is unique and has a great vibe and the food is outstanding. We got the chicken sandwich and a pizza and both were incredible. they know how to make pizzas and you can't go wrong with any other options. Chicken sandwiches huge and super tasty. This will go on our favorites list for salt lake food."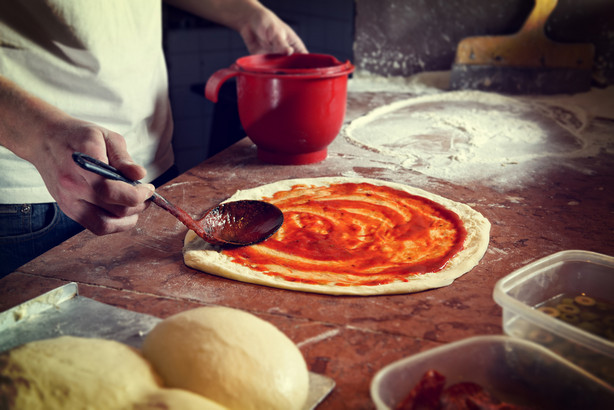 Pizzeria Seven Twelve (4.3 stars, 620 reviews)
Another great wood-fired pizza place is Pizzeria Seven Twelve in Orem. Offering sustainable, locally sourced ingredients and a diverse selection of hand-crafted pizzas, Pizzeria Seven Twelve is garnering some of the best reviews in Utah County.
Brooke Eliason of Female Foodie reviewed Pizzeria Seven Twelve as, "Without question the best pizza in Utah County. A great place for something between casual and upscale with fresh, local ingredients and delicious Italian fare."
Slab Pizza (4.6 stars, 1,309 reviews)
Last but not least, Slab Pizza is all about what its website purports it to be: "Really big slices of really great pizza."
With three locations in Utah County (Provo, Lehi, and Pleasant Grove), Slab pizza offers a wide array of flavor options for your "slab." Give them a visit today, you won't be disappointed.
Google reviewer Carlie O. wrote, "We love Slab! So many fun pizzas, fun atmosphere. We've been coming for years. We've never had a bad pizza. Tonight we went with friends. Their pizza came, but ours was misplaced somehow. Without us having to say anything the manager noticed that we'd been there a while and came to talk to us. He was so kind and went above and beyond to get us taken care of. All of our pizzas were cooked perfectly and so delicious! Had a great time relaxing there with our friends."
×