Estimated read time: 6-7 minutes
This archived news story is available only for your personal, non-commercial use. Information in the story may be outdated or superseded by additional information. Reading or replaying the story in its archived form does not constitute a republication of the story.
There are a lot of fun things to do in the summer. But, as the temperatures burn hotter than your teenage love for Justin Timberlake, ski resorts might be the last thing on your mind for outdoor fun.
Well, señorita, think again. Many of Utah's world-class resorts seamlessly transition from powdery bliss to singletrack nirvana every year — in the same unfair way that the frontman of the 1990s most popular boy band can seamlessly transition to solo superstardom.
Here are six of the many Utah ski resorts that offer spectacular summer recreation for adventurers of all levels and all ages.
Snowbasin
Huntsville
Snowbasin offers more than 26 miles of gondola-accessed hiking trails that start near the Needles Lodge. You can even learn a thing or two while you're enjoying the gorgeous scenery. Mountain bikers have access to equal miles of single-track trails that wind through aspen groves and glades of pine. For the more challenging trails, there's gondola bike access to make your time count, so you spend less time getting up the mountain and more time enjoying the downhill switchbacks.
If you want something more relaxing, Snowbasin's mountain-top brunch buffet takes place at the Needles Lodge every Sunday from 9 a.m. to 3:30 p.m. until October 3. The culinary team uses top local ingredients obtained through community-centered agriculture partnerships to craft its decadent buffet.
Park City Mountain Resort
Park City
Park City Mountain Resort, which merged with Canyons Village a few years ago for double the fun, offers activities for all adventurers. Mountain biking and hiking trails are aplenty and the latter can be explored with an experienced local guide. Those looking for speed and exhilaration without the calf burn can enjoy the mountain coaster, which twists and turns 4,000 feet down the scenic mountain, or the alpine slide, one of the longest of its kind in the world.
Outdoor excursions not your jam? Enjoy actual jams at Canyon Village's summer concert series, which take place every Thursday and Saturday until August 28. Plus you get to tell your snobby hiker friends that you too were spending time on the mountain, thank you very much, and that they're no better than you.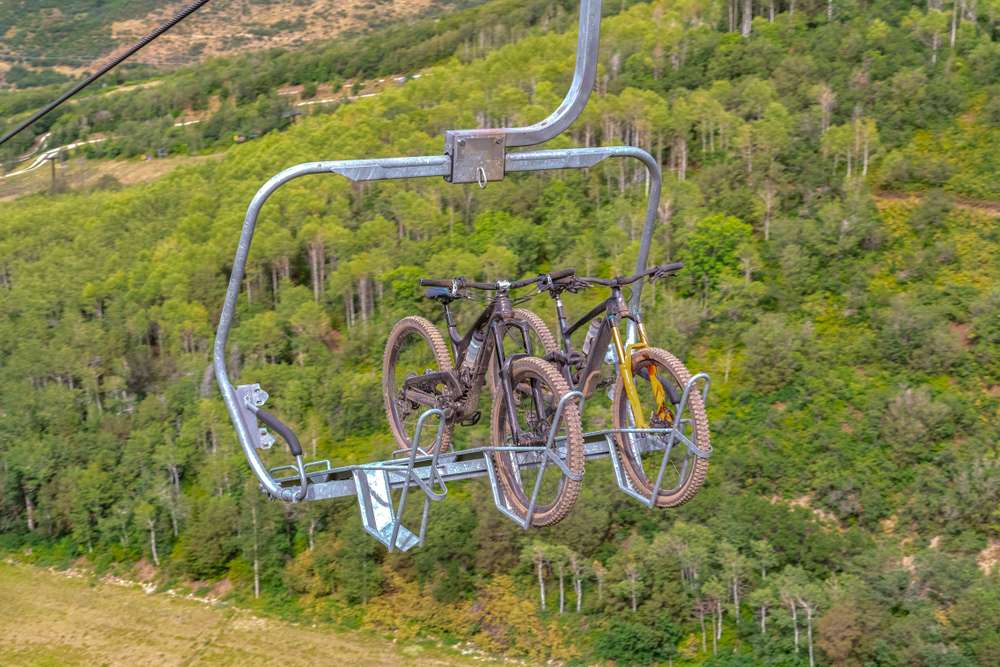 Snowbird
Little Cottonwood Canyon, Salt Lake City
Oktoberfest will be back this year at Snowbird after a one-year hiatus, but there are plenty of things to do at the resort until then. Like PCMR, Snowbird offers guided hiking, mountain biking, a mountain coaster (which spans 3,120 feet as their site so precisely reports) and an alpine slide.
If you're looking for a more leisurely way to enjoy the mountain, try the Aerial Tram: the 40-minute round-trip ride gives you spectacular panoramic views without having to work for them. Your kids still bored? After reminding them that only boring people get bored, suggest tubing, the bungee trampolines, the Woodward Wrecktangle (a ninja course) or the kids' fishing pond. And if that doesn't excite them, have their grandparents pick them up and enjoy Snowbird on your own.
Snowbird's altitude also means it is cooler up there than it is in the valley — a much welcome change from Salt Lake's unrelenting summer heat.
Sundance Mountain Resort
Provo Canyon
Owned by Robert Redford until last December, Sundance Mountain Resort is one of Utah County's premier summer outdoor destinations. For mountain bikers, Sundance offers 25 miles of lift-serviced, single-track trails with fabulous uphill and downhill riding — suited especially for intermediate and advanced levels. Mountain bike clinics are also available every day if you're still working on your cornering (pro tip: it's more fun if you stay on the bike). And if your bike is at the shop, Sundance Mountain Outfitters will gladly rent you one.
Another key attraction of the resort is the Sundance ZipTour, which drops 2,100 feet from the sky — the biggest vertical drop of any zip tour line in the nation. You'll also get more views of Mount Timp than anywhere else in the nation, and that in itself is worth the price of admission. Other activities at Sundance include fly fishing, hiking, scenic lift rides and horseback riding.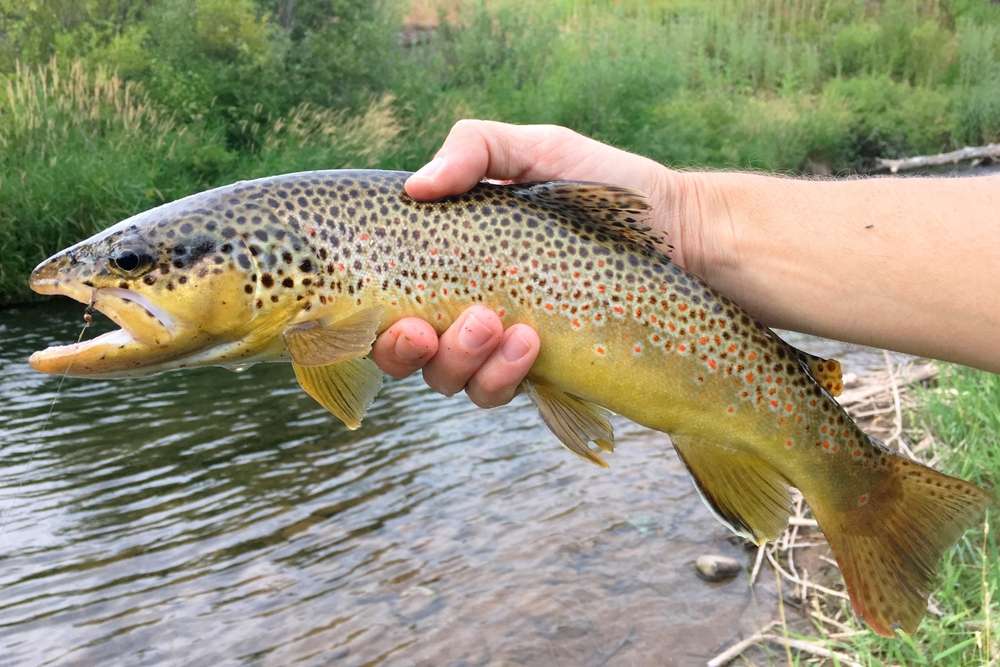 Deer Valley
Park City
Consistently ranked one of the top ski resorts in the country, Deer Valley sans snow is no slouch either. Adventurers can hop aboard the scenic chair lifts to the Silver Lake Village mid-mountain area and then to Bald Mountain, with hiking trails available from both locations. Mountain biking trails are also plentiful, spanning over 70 miles and spread over six mountains. Lift hours are extended to 8 p.m. on Tuesdays for mountain bikers, giving you the chance to get some trail time without having to play hooky from work.
Deer Valley also famously hosts world-class summer concerts at its Snow Park Outdoor Amphitheater, with the Utah Symphony often accompanying the headliners — which this year include Kool and the Gang, The Temptations and The Beach Boys. ("Get Down on It" played by world-class classical musicians has to be spectacular.)
Other activities at Deer Valley include fly fishing, horseback riding, and stand-up paddleboarding.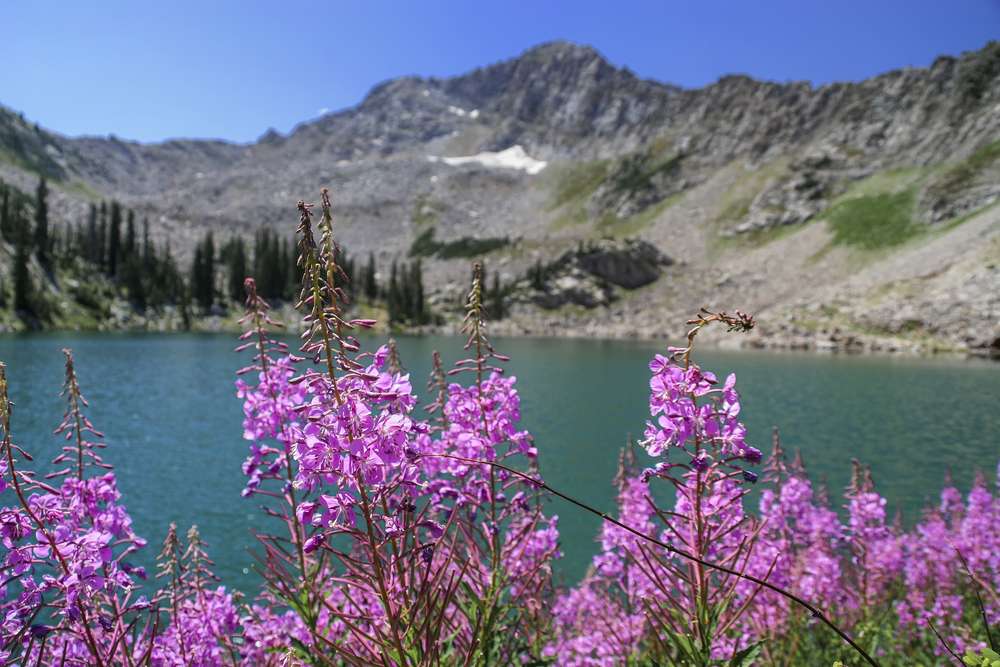 Brian Head Resort
Near Cedar City
The higher air and cooler temps of Brian Head make it a perfect summer destination for nature lovers. The resort's recently completed mountain bike park is one of the best in Utah, thanks to its incredible gravity-fed flow, technical single track and easy access to scenic backcountry. As a bonus, you'll find fewer people there than at many of the state's larger resorts.
Those traveling with their families will also enjoy the scenic chairlift ride, zip line, climbing wall, bungee trampoline and avalanche tubing.
And, of course, if you're in the area, a visit to the nearby Cedar Breaks is a must. This national monument could be mistaken for Bryce Canyon's younger sibling but draws much smaller crowds. (Also, we are not telling you not to visit Bryce Canyon. You absolutely should visit Bryce Canyon.)
And so many others…
So yeah, it might sound crazy but it ain't no lie: Utah's ski resorts can rock your body just as good in summer as they can in winter. Other resorts to check out this summer include: Solitude, Alta, Powder Mountain and Eagle Point. Regardless of where you end up, remember to bring lots of water, respect trail etiquette, and lastly — have fun.
No matter which Utah ski resort you choose to visit for summer fun, you'll want to start with a full tank of gas and some snacks, drinks and other adventure essentials. Luckily you can find them all at your local Maverik. And remember to practice good fire safety habits to protect the mountains for others to enjoy.
×