This story is sponsored by KSL Cars.Your next car is waiting. Search Utah's largest selection of new and used cars.
Cars can mean different things to different people. They can be an escape, a source of freedom, a space to call your own, a way to learn and grow — the stories and meanings are endless, and unique to every driver. For many people, cars are more than just appliances that take them from point A to point B. They're marvelous pieces of engineering, capable of bringing moments of joy, exhilaration and fun through each car's singular driving experience.
Not everyone shares this insatiable appetite for new driving experiences, but it is often surprising just how many people are willing to shrug off any consideration of owning a "fun" vehicle due to the price, perception, perceived impracticality or a host of other reasons that, when broken down, aren't really the obstacles one might expect. With summer here, there's no better time to travel down some of Utah's most scenic roads and to finally treat yourself and make the drive in something fun.
And guess what? A car that's fun to drive doesn't need to be expensive — in fact, many aren't. If you're looking to spice up your time behind the wheel, here are some of the best used sports cars under $25,000 that are guaranteed to have you grinning from ear to ear.
Mazda MX-5 Miata
The Mazda MX-5 Miata is 30 years worth of fun, legendary driving. Whether you're shopping recent models or staying in the '90s, you can't go wrong. Every generation is fun, cheap and endearing. Even the NC generation — despite its slightly ballooned size compared to other generations — is a ton of fun to drive.
Miatas often get poked fun at for not being fast, but no vehicles on the market today offer as many smiles-per-dollar as a Miata. Addictively simple and satisfying to drive, Miatas are a solid choice for someone wanting to break into the sports car market without breaking the bank (or the speed limit). Miata prices range from a few thousand dollars for an older model to just under that $25,000 mark for a recent model in great condition.
Click here for all Mazda MX-5 Miata listings on KSL Cars.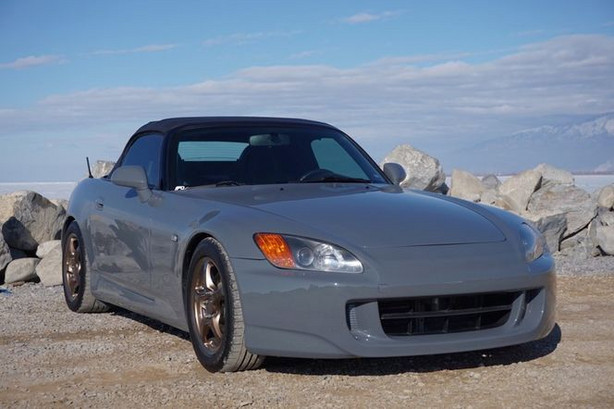 Honda S2000
Speaking of legendary, few cars have climbed up the bucket lists of car enthusiasts in recent years like the Honda S2000. Produced from 1999-2009, the S2000 is the platinum cap on what many regard as Honda's golden years.
More hardcore than a Miata, the S2000 came on to the market as an "NSX-lite," replete with one of the best manual transmissions ever produced and a screaming 9,000 rpm redline, all drenched in Honda's revered VTEC technology. Perhaps not fully appreciated in its time, the S2000 is a hot commodity these days with used values climbing by the day. If you can find one of these roadsters that's been well cared for and listed below $25,000, go for it. You won't regret your time behind the wheel in this truly special vehicle.
Click here to find all Honda S2000 listings on KSL Cars.
Subaru BRZ/Toyota 86/Scion FR-S
One of the internet's favorite cars to hate, the divisive Subaru BRZ/Toyota 86/Scion FR-S triplets are excellent, inexpensive sports cars. While not fast (quick, but not fast), the triplets' handling, balance and rear-wheel drive driving dynamics are fantastic, and can keep pace with sports cars at any price point.
A new BRZ/GR 86 is on the way, but the current generation is nothing to scoff at. With prices ranging from the low teens to upper 20's for newer models, there's certainly a BRZ/86/FR-S out there in your Goldilocks "Just riiiiight" budget. Whether you're looking to break into the sports car world or just searching for a reliable, fun, inexpensive and surprisingly practical car (even with four passengers it can regularly get over 30 mpg), the BRZ/86/FR-S is a solid buy.
Click here to find all BRZ/86/FR-S listings on KSL Cars.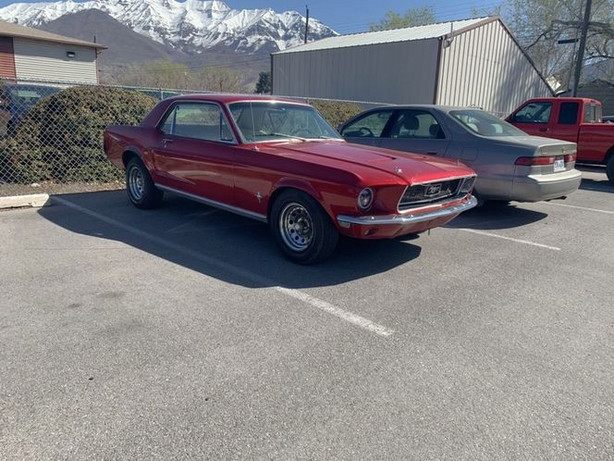 Ford Mustang
It might sound clichéd, but if you're looking for a fun car with good power, a Mustang is a pretty sure bet. Mustangs from the mid to late 2000s can be found for less than $10,000 while 2015 and newer examples can be found starting at around $15,000.
While the GT models with their glorious V8 are ideal for power and sound, the Ecoboost engine introduced in 2015 produces plenty of power to have fun with and is even preferred by some tuners over the GT's V8. If you go with the GT, you'll be pleasantly surprised by the fuel economy — many owners report regularly achieving over 25 mpg.
Click here for all Ford Mustang listings on KSL Cars.
Porsche Cayman and Boxster
Before you get ahead of yourself and skip this section because your brain is saying something like, "A Porsche! That's going to bankrupt me! Besides, only debt-laden MBA graduates drive those things!", you might be depriving yourself of an immensely rewarding driving experience if you don't at least consider a Porsche Boxster or Cayman.
Renowned as some of the best platforms in the industry, the Boxster and Cayman are remarkably well-balanced, well-built sports cars — and they're more affordable than you might think. While newer examples will run you near six figures, there are several well-cared-for cars with low miles right now on KSL Cars for less than $20,000. Yes, you read that right, you can have a Porsche for less than the price of that new Honda Civic you've been considering.
Maintenance is going to be more expensive than what you're used to paying, but the thing about Porsches is that they're built to run, and run hard. They just don't break. Porches are routinely at or near the top of Consumer Reports and J.D. Power's brands for reliability. In other words, you get what you pay for. If you've always wanted a Porsche, it could be time to finally make the jump — it's more within reach than you realize.
Click here for all Porsche Boxster and Cayman listings on KSL Cars.
Chevrolet C5 Corvette
If it's power, simplicity and fun you want, the C5 Corvette is an obvious choice. Reliable and easy to work on, Corvettes produced from 1997-2004 offer great performance on the cheap and still look great despite being 20 years old. If you've always wanted a Corvette, or if you've never experienced V8 power in a small, lightweight sports car, the C5 Corvette is a great buy.
Click here for all C5 Corvette listings on KSL Cars right now.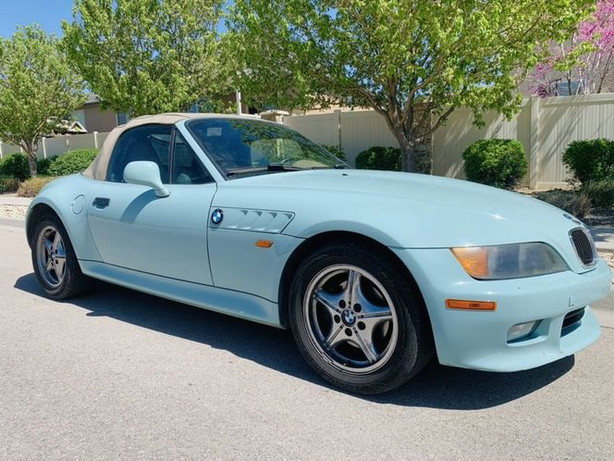 BMW Z3 and Z4
Last but not least, the BMW Z3 and Z4 have to be mentioned if for nothing else than their excellent inline six-cylinder engines. If you've never driven a BMW, the Z3 and Z4 are great for dipping your toe into the BMW waters. Silky smooth power delivery coupled with solid German engineering, the Z3 and Z4 are good top-down fun for cheap money.
Click here for all BMW Z3 and Z4 listings.
Buy a fun car
Life is too short to drive boring cars, so hop on KSL Cars today and find yourself something fun. With over 64,000 listings, your fun car is waiting.
Want more awesome car-related content? Follow KSL Cars on Instagram and Facebook.
About the author: Having owned everything from a DeLorean to an E46 M3 to a Toyota Land Cruiser, Jason Bell is a lifelong car enthusiast who loves sharing his passions as a teacher, writer, speaker, and social media manager. Contact him at cinnanekbell@gmail.com.
×