Estimated read time: 4-5 minutes
This archived news story is available only for your personal, non-commercial use. Information in the story may be outdated or superseded by additional information. Reading or replaying the story in its archived form does not constitute a republication of the story.
For the past year, you've scrutinized your features on Zoom, spent more time in the skin-aging sun, and battled annoying acne.
Well, as the pandemic begins to ebb, it's time to put your best face forward.
At University of Utah Health Dermatology, cosmetic dermatologists provide expert care to everyday Utahns. It could be the firefighter who wants his old tattoo removed or the bride who wants glowing skin on her wedding day. Maybe it's the retired teacher who wants to smooth her smile lines or the young professional who wants his acne scars to fade. Perhaps it's the hardworking stay-at-home mom who wants to treat herself.
According to dermatologist Dr. Erika Summers, many patients are caretakers who are seeking a little care for themselves.
"We are treating everyday people, not supermodels. That's not our clientele," Summers said.
"The vast majority of our work is noninvasive which is something that makes our patients really happy. And it shows that it doesn't take a lot of work to help people to feel better about themselves."
Why now is the best time for a little spring cleaning for your skin
As you slowly transition to being more social after the past year, now is the perfect time to receive cosmetic treatments. By the time things fully return to normal, you'll have a healthy new glow.
"The past couple of months I've been seeing a lot more patients for resurfacing treatments, like the CO2 laser, because they have the time to recover right now," Summers said.
"People are doing their spring cleaning for their home and their body."
The U's dermatology department offers many cosmetic treatments. These are just a few:
Liquid facelift
Fillers
Botox and Dysport
Microneedling for acne scars and texture
Fraxel laser for acne scars, wrinkles and pigment
CO2 laser resurfacing for wrinkles
V beam laser for rosacea
Picosure laser for sun spots
J Plasma/Renuvion face, neck and body skin tightening
Chemical peels
Coolsculpting
For a full list of available treatments, visit the U's dermatology department website.
Finding your beauty in a photoshopped world
For the past year, people have had fewer opportunities to see the everyday world in real life — their friends and family, their coworkers, strangers at the mall, etc.
Instead, they are looking at filtered social media photos and videos all day or watching themselves in Zoom meetings.
Because of this, people are finding things about their appearance that they want to change that maybe they otherwise wouldn't. The U's cosmetic dermatologists work with patients to achieve their goals of looking like the best versions of themselves — not like someone else's photoshopped image.
If you think your desire for a wrinkle-free face is vain, Dr. Summers wants to remind you that you're not responsible for inventing current beauty standards. You can judge society's obsession with anti-aging measures and its shaming of cosmetic treatments to meet those expectations—but you shouldn't judge yourself for how you respond to those outside pressures and beauty standards.
Take care of your whole self
Right now people are re-evaluating what it means to take care of themselves: reaching out to family and friends, exercising or getting outdoors more, finding time for health appointments, and more. Cosmetic treatments are one way of taking care of yourself — but it's about taking care of your whole self.
"Body dysmorphia is so common in our society. It's important to remember to take care of your whole self, both mind and body, without overly focusing on perceived physical flaws," Summers said.
Her advice is to put away the 10x magnification mirrors. Your friends, your families, your coworkers, and everyone else sees you at 1x.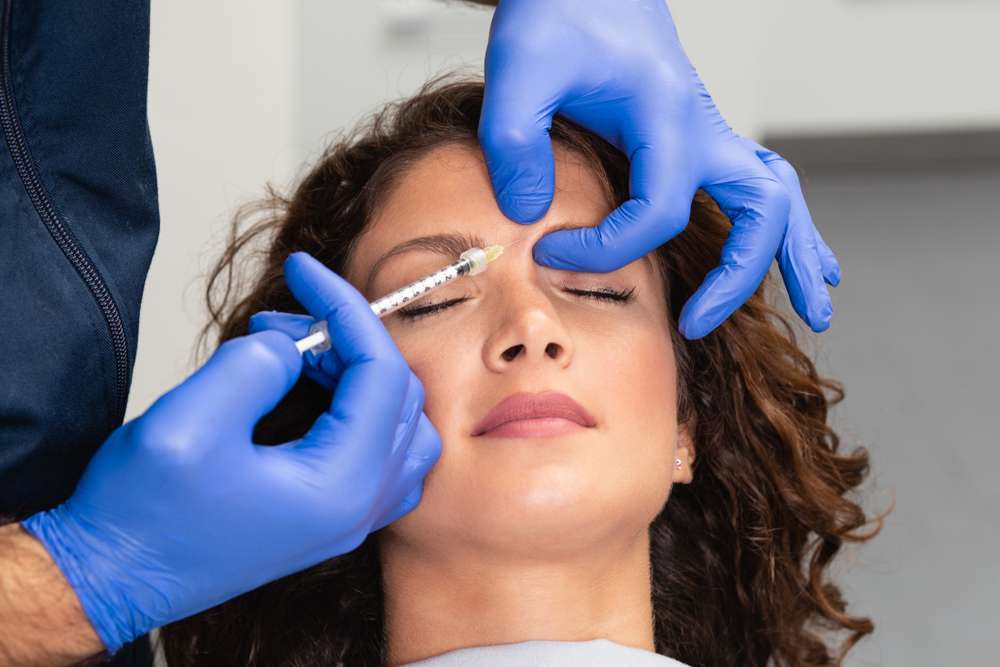 However, should you do feel insecure about your image, Summers can certainly help you gain some confidence.
"It's not just a job for me, it's a passion," Summers said. "Cosmetic dermatology blends art and medicine. Patients come to me with their questions and ideas and I work with them to make their vision come true."
Expert dermatology you can trust
The bottom line is that everyone deserves to feel comfortable in their own skin—including you! Whether you have acne scars, rosacea, spider veins, melasma, age spots, or any other skin issue, you don't have to live with it forever.
Dr. Summers and the rest of the dermatology team at the U have specialized expertise in laser and aesthetic dermatology. They can work with you to develop a comprehensive treatment plan that meets your needs and helps you achieve the look you've always dreamed of.
To request an appointment, visit University of Utah Health Dermatology's website or call 801-581-2955.
×