A Utah teen is working to earn his Eagle Scout award and hopefully save some lives in the process.
But he needs your help.
While on vacation with his family in Colorado, 14-year-old Catcher McCardell was observing other road trippers' license plates when one caught his attention. It was a DONATE LIFE specialty plate, which raises awareness for organ, eye, and tissue donation.
"Why doesn't Utah have a DONATE LIFE license plate?" he asked his mother, Michele, an employee at the University of Utah Hospital.
And that's when the idea came for his Eagle Scout project.
Bringing organ donation awareness to Utah
While most 14-year-olds would probably prefer to play video games, Catcher got involved in the process of creating legislation for a new state-recognized license plate. He worked hard to engage advocates in his effort, including Paul Ray, state legislator, District 13.
"When I pitched the idea to Representative Ray, he was really impressed by this idea, and agreed to sponsor the bill," said McCardell.
The bill, HB272, was passed by lawmakers in the recent legislative session and paves the way for Utah to have its own DONATE LIFE license plate to promote organ, eye, and tissue donation.
While McCardell is excited that he will be on a very short list of individuals responsible for the creation of a state license plate, what really drives him is the knowledge that he is helping to generate funds and awareness for such an important cause as organ donation and the YesUtah donation registry.
Why the project matters
Organdonor.gov statistics show that 90% of U.S. adults support organ donation, but only 60% are actually signed up as donors. Meanwhile, more than 100,000 men, women, and children have been on the transplant waiting list since February 2021. Every nine minutes, someone else is added to the waiting list.
The good news is that just one donor has the potential to save eight lives. And considering that 17 people die each day waiting for a transplant, you can see how even getting a couple more people each day to register can make a big difference.
Utah does have a high percentage of registered donors, but as a Deseret News article reports, it's still not enough. Very few people who die meet the criteria for organ donation, so every donor makes a difference.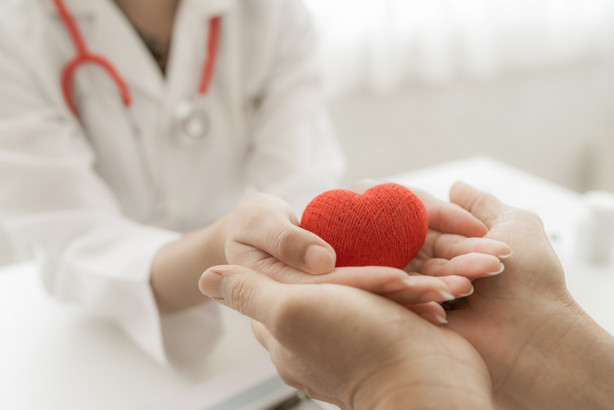 How you can help save lives by being a living donor
Most people are familiar with the idea of donating organs and tissues post mortem. But many don't realize that there's also an option to become a living donor.
One Utah fireman recently went through non-directed kidney donation to help save the life of a stranger. Inspired by his wife Lisa's kidney donation, Park City Fire District Engineer Henry Evans decided to undergo an operation to donate one of his own kidneys on Feb. 2, 2021.
"It's super safe and the more I went through the process, the less trepidation I had. Donating my kidney was a lot less risky than a lot of the things I do in my job every day," said Evans.
Henry and Lisa hope to inspire other selfless individuals who may be willing to donate a life-saving organ if they knew how safe and easy it was to do.
Non-directed kidney donation is the process of a living donor voluntarily giving one of their kidneys to a stranger with the goal of starting a non-directed donor chain. The chain forms when other people also donate an organ to a person they don't know. To learn more about becoming a living donor, click here.
Bring Utah a DONATE LIFE license plate
Although Catcher's bill was passed by Utah lawmakers, the work isn't over yet. Before the DONATE LIFE license plates can go into production, Catcher needs at least 500 applicants to sign up first.
That's where you can help.
To apply for a DONATE LIFE license plate, visit the DonorConnect website and fill out an application. Help Catcher and DonorConnect reach the goal of establishing a Utah DONATE LIFE license plate, and you could give others a second chance at life.
Catcher also hopes you'll think about registering as an organ donor if you haven't done so already. If you're not sure whether you are registered, simply look at your driver's license. If you're registered, there should be a small red heart with the word "donor" on the right side.
"It's really important to me. My parents highly encourage it. It can save people's lives. If you are able to donate an organ to somebody who needs one, then it could definitely mean a lot to someone," said McCardell.
With more than 100.000 people on the transplant waiting list, you never know whose life you might save through organ, eye, and tissue donation.
One day, someone might save yours.
×