SALT LAKE CITY — On a typical, warm August day in Wellsville, Utah ranchers and farmers can be found busy at work herding cattle and working in the fields. For them, it is a time of preparation as they anticipate the upcoming harvest and cool weather that coincides with the fall season. But for one rancher, the time of preparation is for a completely different season: basketball season.
Jaycee Carroll, the pure-scoring shooting guard that left his mark on the Utah State University basketball program, gives the same hard work and sweat-filled days to his ranch that he gave to the 10,270 raucous Aggie fans on winter nights at Dee Glen Smith Spectrum.
After a tough, 10-month-long season with Real Madrid, Carroll draws renewed strength by returning to River Meadow Ranch and putting as much work and energy into it as possible.
The 13-year professional basketball player changes roles mid-summer, operating as a rancher during his two-month basketball hiatus. Ranching, like basketball, takes teamwork. "While I am overseas, I have workers there. When I go back, I work as hard as I can to do 100 percent of the work," Carroll said.
Despite embracing life on his ranch, it was never in Carroll's plans growing up in Evanston, Wyoming. Living in one of the more populous cities in the least populated state, he felt more urbanized than other residents of Wyoming."As city as you can be in the state of Wyoming, I grew up a city kid," Carroll said.
Sports was his focus from an early age. He began participating in his first athletic endeavor at the age of 5, but it did not involve the hardwood.
"The first sport I really started out competitively in was swimming. From the time I was 5 years old I was on a Red Devil aquatic swim team," Carroll said, referring to a swim team sponsored by Evanston High School. "We drove all around the state of Wyoming. We drove to Utah to swim. I was a state champion as an 8-year-old and a 10-year-old."
The swimming champ was well connected to sports throughout his adolescence, with both parents teaching and coaching at Evanston High School. Jerry Carroll, Jaycee's father, coached the basketball team at the high school, and his son fondly remembers roaming the Red Devil gym while his dad worked the team through practice.
"I never had a babysitter," Jaycee recalled. "I was on the sidelines with a basketball shooting hoops. Any chance they needed an extra player for a drill I'd become that extra player."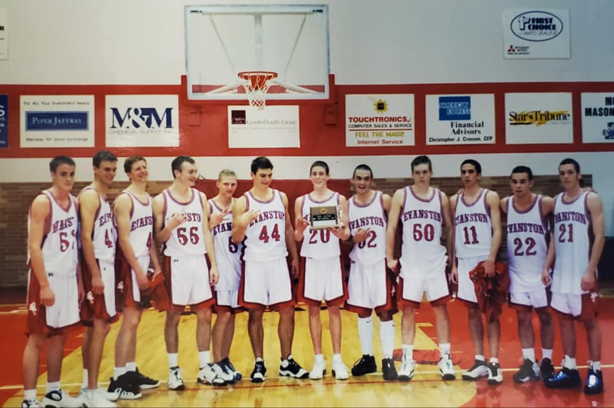 The youngster got experience training with high school seniors that were double his age. He instantly fell in love with the sport that would provide for him and his family as an adult.
Carroll had foresight and determination beyond his years. When he was 12 years old, he heard a talk about the importance of goal setting, future planning and career choice. He knew exactly what his future aspirations were, writing down his intention to become a professional basketball player. After putting pen to paper, Carroll began putting desire to action.
Jaycee had encouragement from his parents as he sought to achieve his adolescent goal. Before entering high school, his father presented him with two options: he could either get a job or play sports.
The young teenager took the obvious choice and decided to participate in as many sports as possible. Carroll displayed his natural athletic abilities, lettering in basketball, football, golf, cross country, and track and field.
When Jaycee began attending Evanston High School, his father stepped down as its basketball coach. He always supported his son, but he felt that it would be best for Jaycee to find his own way and forge his own basketball path.
Every summer of high school, Carroll improved his skill on the court by shooting 10,000 baskets. Every day he could be found at the local high school, middle school, church building, or park working his shot routine. He was disciplined, completing his regular drills before ever relaxing or spending time with friends. His work paid off: He averaged 39.4 points, 9.1 rebounds and 3.6 steals per game his senior year.
Despite his eye-popping stats, not everyone took notice. But the senior Red Devil did not let it stop him from keeping his focus on achieving his ambitions. Carroll had his sights set on playing Division I basketball, expecting it to lead to his ultimate prize of playing professionally.
Growing up in rural Wyoming, a state with just one university, Carroll was hopeful that he would one day be a Wyoming Cowboy. That desire soon faded, though, when his home state school's interest in him was lukewarm, at best. Steve McClain, the Cowboys' head coach at the time, never came to watch the hoops phenom play.
"When we played in Laramie, they couldn't make it to the game," Carroll said. "We played 20 minutes away in Cheyenne and they couldn't make it because, they told me, the roads were too bad."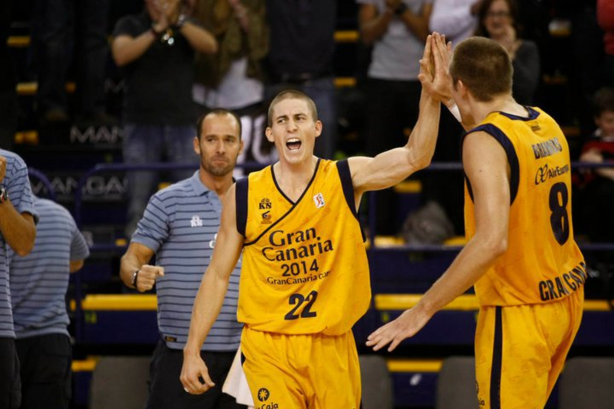 Carroll and the Red Devils traveled over 350 miles over the same Wyoming roads to play that day. Wyoming was not the only school to miss out on Carroll's resilience and dedication to his craft.
Although his road to Laramie was closed, his road to Division I basketball was not. While on spring break his senior year, the Carroll family lodged in Logan where Carroll played pick-up games with the Utah State basketball team.
The story goes that Aggie forward Brennan Ray was so impressed with the high school baller that he told coaches they had to rope him in. Ray's words convinced the Utah State coaching staff to offer Carroll a scholarship, giving them the future Aggie men's basketball all-time leading scorer.
The coaching staff gave the hooper from Evanston a unique offer. They told him that they wanted him to come to Utah State, but that they had also offered another person the same scholarship. If Carroll would commit right away, they would award it to him. After a few hours of deliberation, the high-scoring high schooler accepted the Aggies' offer.
Unlike those who doubted Carroll's abilities, because of a harsh perception of the competition in Wyoming, legendary Utah State head coach Stew Morrill welcomed the newcomer without hesitation. Carroll can still remember his coach saying, "I don't care if a guy's averaging 40 points in a church league game. That's not easy to do. That guy can score the ball."
And score he did. After returning home from a two-year mission to Chile for The Church of Jesus Christ of Latter-Day Saints, Carroll got to work, doubling down on his shooting drills. He began putting up 20,000 shots each summer. It paid dividends as he increased his scoring average every year he played in Logan.
In the summer before his senior year, Carroll took some time away from his basketball training to get married. He married Utah State cheerleader Baylee Roche. The couple met during their study time away from their extracurricular commitments. Much of their time together was spent at various Aggie athletic events before and after marriage. Most of that time came on the basketball court, as they eyed one another, and Jaycee shot his way into the Aggie record books during the 2007-08 basketball season. They supported and aided one another in speaking arrangements at local public schools, pep rallies at the university and preparation for a family of their own.
The couple enjoyed their college life, but just as Jaycee had done since he was 12 years old, he and his new wife set goals and planned for the future. Soon after their marriage, Baylee expressed her desire to buy land and livestock where the couple could develop a ranch. She had grown up on a ranch and soon lassoed her husband in on the idea, despite the bulk of his experiences with livestock consisting of pep rallies with Big Blue, the bull mascot at Utah State.
Carroll's family was involved in his historic Aggie career. His parents and grandparents would trek to Utah State and cheer him on, making it a point to attend his home games throughout his college career. After each home game, his grandparents would stay the night in Logan, waking up the next morning to take their grandson to IHOP for breakfast.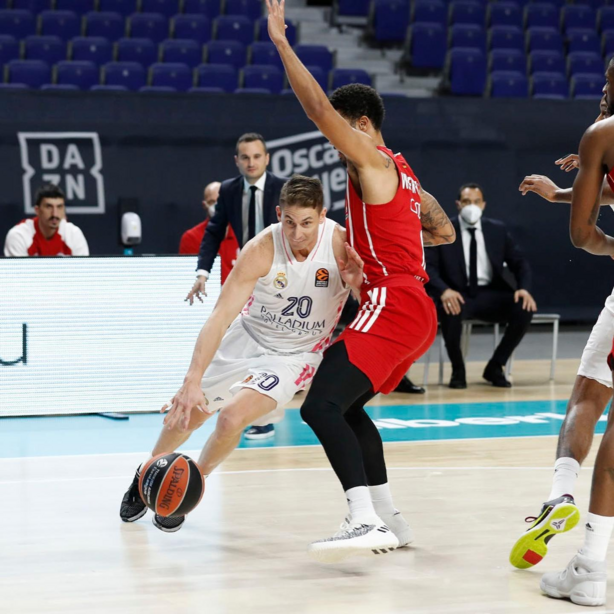 The Evanston sharpshooter ultimately wound up breaking the university's scoring record in front of his family. In the game leading up to his record-breaking night, Carroll came up one point shy of the all-time mark. Jaycee remembers his mother, who had been unable to attend the game, saying, "I'm glad you didn't break (the record) because I can be there next week. Thanks for waiting for me to be there."
His family helped drive him to success with their love and support. Some of Carroll's most memorable college basketball experiences had nothing to do with the game, but rather impactful moments connecting him with his family. Breakfasts at IHOP, sharing the floor with his cheerleader wife, looking into the crowd at his proud parents — each moment of love branding itself indelibly on a young man whose sustained perseverance on the basketball floor had begotten success.
His family continued to support him as he moved on to professional basketball. Playing with the New Jersey Nets in the NBA's summer league in Orlando, Carroll earned a place on the all-tournament second team as a point guard, despite never playing the position in college. With a pregnant wife and supporting his family at the forefront of his mind, Jaycee didn't hold out for an NBA offer, instead choosing certainty and security in a job overseas. He accepted an offer to play basketball for Teramo Basket, feeling that if he performed well, he would get more chances at the NBA.
He returned to the summer league the next year where he matched up against a freshly drafted Stephen Curry. Always ready for a challenge, Carroll wanted to guard the future NBA superstar. Although his second stint in the summer league did not end with a contract in the USA, it did result in a new contract; a deal that put his Chilean Spanish to the test, playing in the highest hoops league in Spain.
Jaycee and Baylee did not have to give the new offer, an offer to play basketball in Gran Canaria, much consideration. "We said 'look, it's on an island, it's sunny all year long, we can go to the beach all year long. We think that it sounds great.'" Jaycee was living his dream.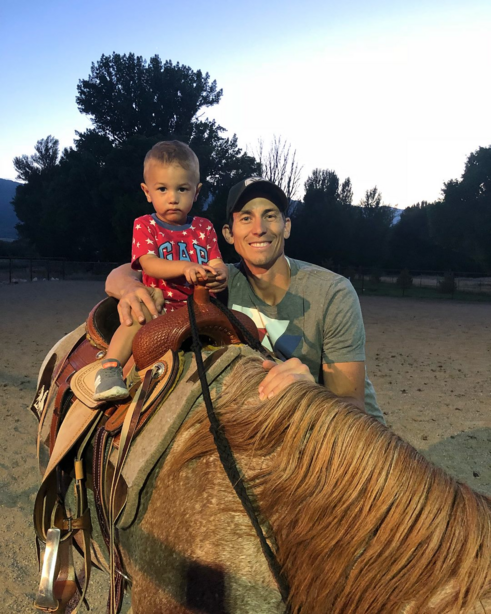 Meanwhile, Baylee's ranch reverie had begun to be realized. A few months before Jaycee completed his first season in Europe and returned to the states, Baylee headed back to Utah where she bought two horses and surprised her husband when he returned. "That kind of started everything off," Jaycee says. "We started riding horses and I really found a joy and a love in that type of life." With the horse purchases, the Carrolls' ranch life had begun.
Back in their European basketball life, Jaycee played two seasons at Gran Canaria before receiving an offer from Real Madrid that he could not reject. The family was on the move once again, this time with a toddler and a newborn.
"I couldn't have been overseas this long if my wife wasn't over here supporting me with our kids," Carroll says. Jaycee's parents have done their best to support him as well, flying to Spain once each year to watch their son play. Carroll's father, who once gave his son a choice to either find a job or participate in sports, has now seen Jaycee tie the two options into one and make a successful career putting a cowhide globe through a hoop.
Carroll has won 20 different titles, the EuroLeague Championship twice, while playing in Spain. He has been the teammate of various NBA players including Dallas Maverick star Luka Dončić. He hit the game-winning shot in a Spanish Finals game in what he calls "the best individual basketball moment I've had in my career." He has played on the Azerbaijan national team.
Yet, Carroll appreciates his two months away from the spotlight; his two months to reset, with no neighbors in sight and a feeling of autonomy as he spends time at his ranch. Some of Carroll's greatest accomplishments have come away from the basketball floor. While playing for Real Madrid he and Baylee have doubled their kid count, with two more children born in Europe. His children, ranging in age from 12 to 4, consist of three daughters and one son. They are all bilingual, putting their Spanish to good work as they attend school in Spain.
One day, Carroll hopes to continue his basketball journey in coaching, passing his knowledge and passion for the game on to others. "I definitely think I will coach in some capacity down the road. Whether it's coaching my 6-year-old's basketball team or a higher level, I don't know," says the family-oriented ballplayer. "For now, it's individual work with motivated players and coaching my kids."
Carroll's life has revolved around basketball and family. As time has gone on, his ranch has become a big part of his life as well. When Carroll chooses to retire from basketball, River Meadow Ranch in Wellsville is where he plans to go. "We finished our dream home (two summers ago) in Wellsville," he said. "That is where our grandkids will come visit us when we are old and gray."
Now, unlike most other athletes, a professional basketball player can be found in a small town of 3,757 working on a ranch during the offseason. He applies the lessons of hard work that he has learned on the court to being a rancher. For two months out of the year, Jaycee Carroll replaces his sneakers with boots, switching drives to the basket for an offseason driving cattle.
×
Photos