Estimated read time: 4-5 minutes
This archived news story is available only for your personal, non-commercial use. Information in the story may be outdated or superseded by additional information. Reading or replaying the story in its archived form does not constitute a republication of the story.
If you break out into a cold sweat around Mother's Day because you aren't sure what to get your wife, you can safely join the throngs of other husbands in the same boat.
But here's a little secret: Your wife cares much more about what you do for her on the ordinary days than on the big occasions.
Luckily, it's not that difficult to show your wife you love her every day because the little things are what matter most. If you want to score some major points with your spouse, try doing these 10 simple things to show your wife you love her today and every day.
Give her a kiss
One of the easiest and most effective ways to show your wife you love her is to kiss her. But you can do better than a little peck on the cheek. Researcher and relationship expert Dr. John Gottman recommends that couples share a six-second kiss every day. Why six seconds? "A six-second kiss is a kiss with potential," he says. You might want to give it a try!
Cuddle up
While hugging and kissing are great ways to show physical affection, simply holding hands or cuddling up next to each other on the couch can work wonders for a relationship. (This is especially true if one of your wife's love languages is physical touch.) Research also shows that a soft blanket can enhance feelings of comfort and security, so grab the coziest blanket you can find and cuddle up.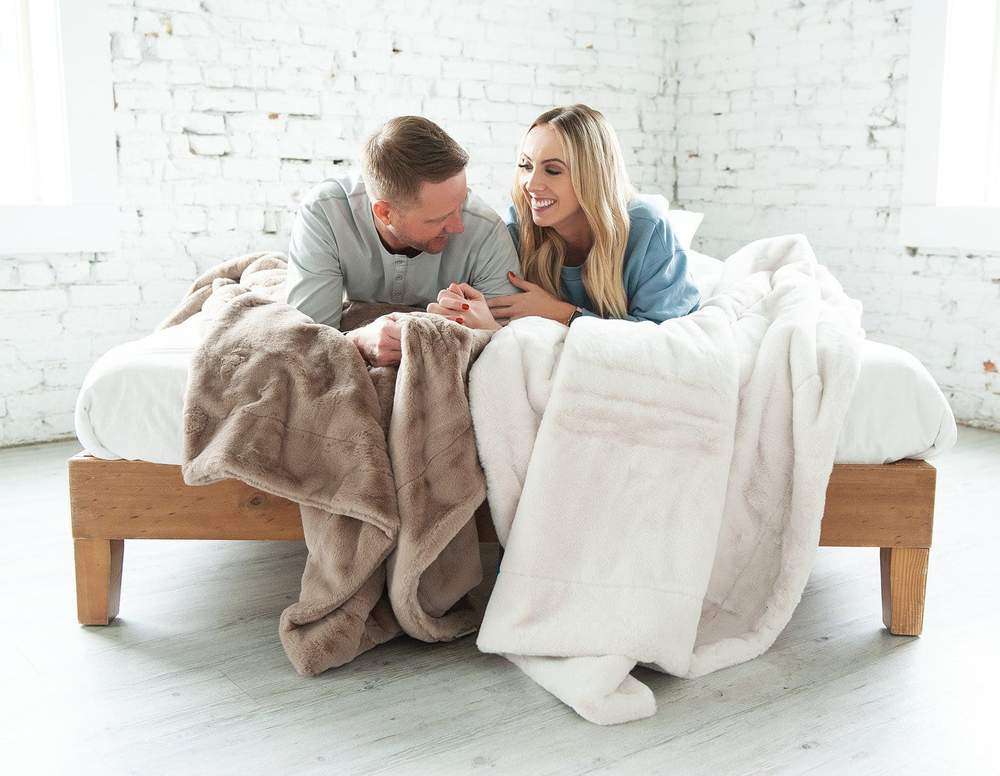 Clean up
For some women, this one is more powerful than cuddling or kissing. If you want to make your wife's day, clean up around the house. Do the dishes without being asked, throw in some laundry, sweep the floor if it's looking dirty. When you take the initiative to do these things, you're communicating to her that you're equal partners.
Call her up
If your schedules allow, call her in the middle of the day and ask how her day is going. This shows that you're thinking of her even when you're apart—and she may appreciate being able to vent to someone if things aren't going well. If you don't have time for a phone call, shoot her a text to let her know she's on your mind.
Put your phone down
Use your phone to communicate while you're away, but try to forget about it when you're together. No one wants to feel like they're competing for their spouse's attention, so put the phone down and engage in conversation whenever possible. She'll appreciate it!
Compliment her
It's true what they say—flattery will get you anywhere. Sincere compliments can turn your wife's day around. If you think she looks pretty, tell her. Pay attention to the things she's good at doing and make an effort to point them out. Doing so will not only magnify her strengths, it will help you notice the things you love about her. (In case you need a little help, Nurturing Marriage compiled a list of the 10 best compliments you can give your wife.)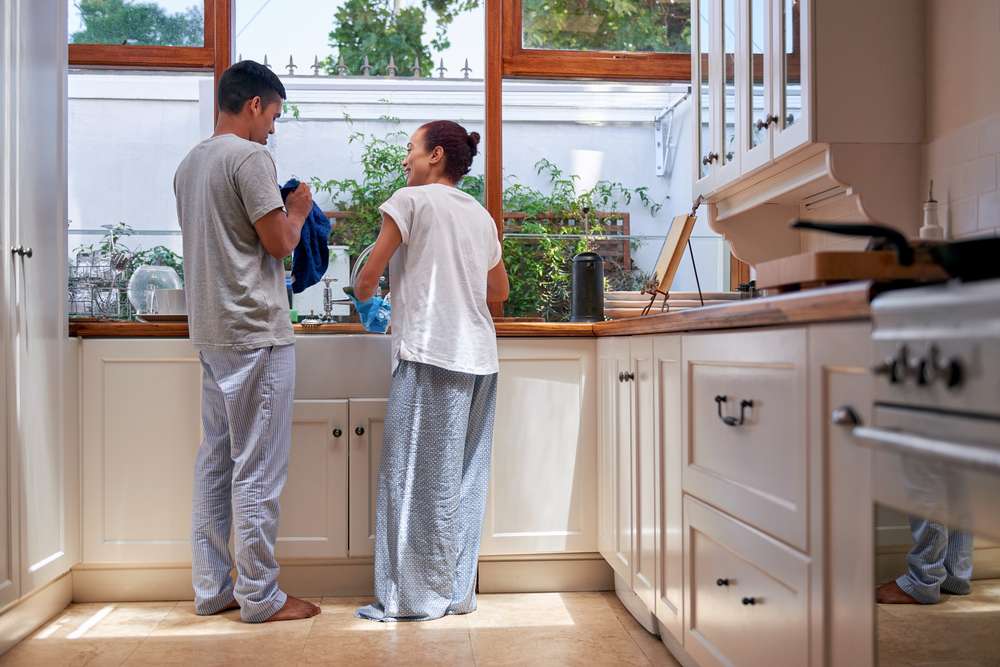 Surprise her
You don't have to wait for Mother's Day, her birthday, or any other special occasion to spoil your wife a little. And you don't have to spend oodles of cash either. Pick up her favorite soda on the way home from work. Whisk her away for a spontaneous mid-day meal. If you see something she might like, get it—for no other reason than to bring a smile to her face.
Make her laugh
Life can get hectic, and there's a good chance your wife's stress level is maxed out at any given moment. You can help alleviate the pressure by making her laugh a little. Share a funny meme you saw on social media. Sit down and watch your favorite comedy together. Crack a dad joke! According to Verywell Mind, laughter reduces stress hormones and helps us feel connected to others. (It also might help diffuse some arguments if used appropriately.)
Write a little love note
You don't need to be Shakespeare to write a love note to your wife. A simple sticky note on the bathroom mirror that says, "I love you" or "I appreciate all you do" can mean the world to her.
Say 'I love you'
You probably show your wife you love her in many different ways, but sometimes she needs to hear the actual words. (Especially if she's a words of affirmation type of gal.)
And don't forget about Mother's Day!
Yes, everyday actions are what matter most. But don't forget about Mother's Day either! Luckily, finding the perfect gift is easier than you think. Your wife is sure to love a luxurious, warm and cozy blanket from Minky Couture.
With six retail locations throughout Utah, it's easy to find a Minky Couture store near you.
×