Estimated read time: 4-5 minutes
This archived news story is available only for your personal, non-commercial use. Information in the story may be outdated or superseded by additional information. Reading or replaying the story in its archived form does not constitute a republication of the story.
For large and small businesses alike, happy employees are just good business. Unfortunately, mental health in the United States has been steadily worsening for many years—even prior to the COVID-19 pandemic. According to Mental Health America, 19% of adults experienced a mental illness in 2017-2018, with suicide ideation among adults ever increasing.
While the mental health crisis is troubling on many levels, it's also costly for employers. The World Health Organization estimates that depression and anxiety cost the global economy $1 trillion per year in lost productivity. What's more, for every $1 invested in employee mental health, there's a $4 return in improved health and productivity.
Employers hoping to support employee mental health while bolstering performance can take several steps now.
Create a positive mental fitness culture
When it comes to mental health, the stigma is real, and employees are looking to businesses to break it. According to Harvard Business Review, more than 86% of survey respondents wanted a company culture that supported mental health, while less than half felt that mental health was actually prioritized at their companies.
For businesses, the time is now to implement a culture that promotes candid discussions and helpful resources regarding the mental health of its people. One approach is to reframe the conversation by using a more broadly applicable term like "mental fitness." Mental health is something we all have, just as we all have physical health. Just as a culture and practice of physical fitness apply to everyone to help us all become healthier, so too does a culture and daily practice around mental fitness.
Utah Community Builders recommends recruiting high-level internal mental fitness champions, normalizing mental fitness discussions, promoting open communication and improving mental health literacy (through training and internal campaigns) across the organization.
Promote peer support
While mental fitness support within organizations starts from the top down, employers can bolster internal culture by encouraging communication and support through a peer network. Along with establishing dedicated well-being ambassadors, creating a network of trained peer supporters or peer specialists is an excellent model of a gap-filling intervention for workplaces, according to Utah Community Builders.
Recruit or nominate natural helpers, or request volunteers willing to serve in this capacity. For more ideas on creating an effective peer network, visit Mental Health America.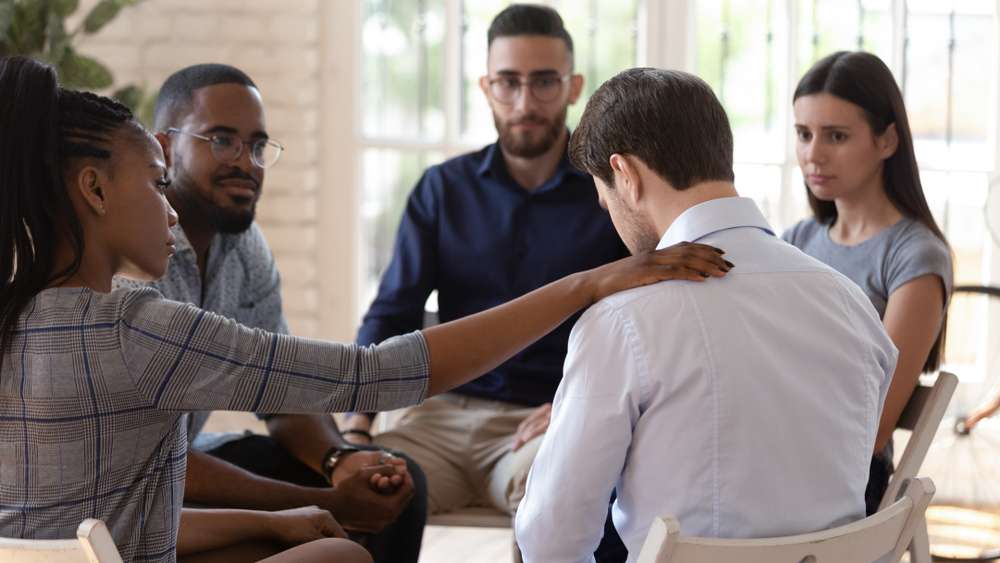 Train for the difficult conversations
One of the keys to preventing suicide and other mental health crises, as well as bolstering a general culture of mental fitness, is recognizing warning signs and referring those at risk or struggling to appropriate professionals. Having those conversations—or recognizing warning signs—can be difficult without proper training.
Businesses should ensure their leaders and managers are trained to have difficult conversations that save lives and improve quality of life and quality of work. Many programs, including QPR training, Mental Health First Aid and SafeTalk can assist you in training managers and others to recognize when an employee may need help.
Incentivize engagement
Company culture doesn't change overnight, but it can evolve faster when employees are invested in the evolution. That's why it may be helpful for businesses to incentivize their staff's engagement in mental fitness programs and exercises. Acknowledge and reward employees who complete self-screening tools, attend lunch-and-learns on mental fitness-related topics or complete mental fitness support training programs. As more staff participates in company-sponsored mental fitness programs, culture naturally evolves—and so does the business.
Provide mental health and substance abuse checkup tools
These days, people are accustomed to employers that promote yearly health screenings and checkups—and provide health plans that cover them. Businesses should take that a step further by providing regular mental health and substance abuse/misuse screening tools as part of an overall wellness plan.
Screenings are a great way to help employees catch an emerging health crisis while providing educational information along the way that promotes open conversations about mental health and fitness.
Promote mental health crisis resources
Businesses can encourage employees who may be experiencing a mental health crisis to seek professional help by posting and promoting those resources around offices, break rooms and on employee intranets. Resources may include the Utah Crisis Line, National Suicide Prevention Lifeline, SafeUT App, Crisis Text Line 741741 or any crisis services offered by your employee assistance program.
For more information on supporting the mental fitness of your workforce, Utah Community Builders, the nonprofit social impact foundation of the Salt Lake Chamber, provides a comprehensive toolkit to help you get started. Visit the Workforce Resilience Through Mental Fitness webpage for more information.
×