Estimated read time: 5-6 minutes
This archived news story is available only for your personal, non-commercial use. Information in the story may be outdated or superseded by additional information. Reading or replaying the story in its archived form does not constitute a republication of the story.
This month, the U.S. News & World Report ranked Utah's economy No. 1 among all 50 states in its Best States Ranking report. Utah also ranked high in education and is the third best state overall. The economy rankings of states tracked unemployment rates, GDP growth, migration into the state, patents, new businesses, and more.
"These rankings confirm what Utahns have known for years: Utah is the best state in the nation for economic opportunity, for education, and for quality of life," said Utah Gov. Spencer Cox.
The rankings are based on more than 70 metrics and tens of thousands of data points to capture how states best serve their citizens across eight main categories, including health care, education, infrastructure, and the economy. Additional categories included crime and corrections, fiscal stability, the opportunity it affords its residents, and the natural environment.
Read the full reports here and here.
Small business is the lifeblood of Utah's economy
From our rural roots to our silicone slopes, Utah's small businesses are the lifeblood of our economy. Buying local goods, services, and cultural experiences supports these important businesses and strengthen Utah's economy for generations to come.
Small Utah businesses have felt the impact of the pandemic harder than others, and there has never been a more crucial time to consciously shop at Utah's small owned businesses. As stated in the 2021 Business In Utah issue, Utah Businesses "comprise 99% of all companies and employ 46% of all workers in the state." When we support Utah businesses, we help each other and our communities.
The Governor's Office of Economic Development and the legislature have worked hard to ensure critical relief to businesses across the state through small business support programs and initiatives funded by state and federal funds.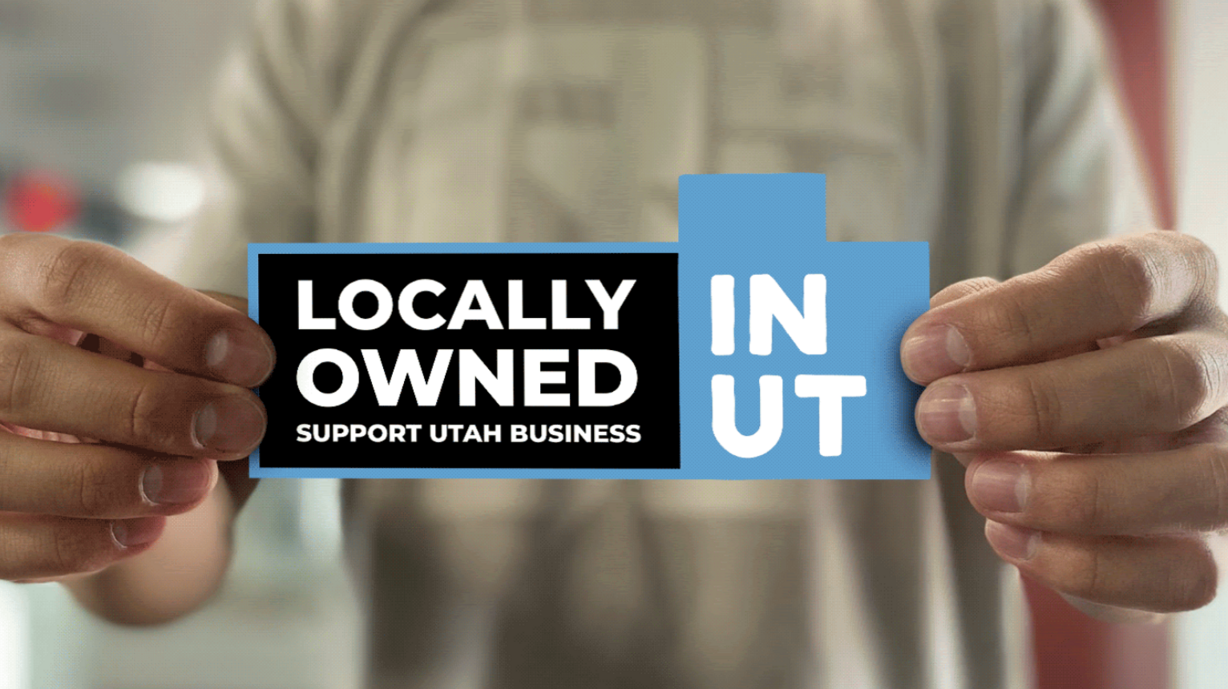 Utah business success stories
While the relief funds have helped lighten the burden of the pandemic the true success of Utah lies in its residents. People and businesses across Utah have worked hard to adapt to uncertain times. Over the past year, we've seen how committed local businesses are to stepping up to meet new challenges.
Click here to read more.
Eva Restaurant
Before the pandemic hit, Eva Restaurant was the busiest it had ever been. After 12 years on Salt Lake City's Main Street, the restaurant was growing, with a record number of employees on its payroll. That quickly changed when the coronavirus pandemic hit the United States, and the protocols for running a restaurant changed drastically.
Eva streamlined its menu to adapt to the ever-changing situation, focusing on high-quality ingredients while accommodating fewer staff members in the kitchen. It also expanded its to-go offerings, bringing the tapas (Spanish appetizers) experience to individuals sheltering at home.
Although the restaurant temporarily closed in May 2020, it reopened with assistance from the Paycheck Protection Program and is working to ensure it will remain a staple on Main Street for years to come.
Click here to read more.
Podium
With COVID-19 in full force, Podium, the leading customer messaging platform for local businesses, released Podium Starter, a free suite of tools designed to enable local businesses to adapt to the new normal by texting their customers. This free essential tool helped local businesses across Utah get a start on building and maintaining contact with their customers.
Click here to read more.
Utah Live Bands
The award-winning party and wedding band producer, Utah Live Bands, is known for creating memorable events. The company has helped put Utah on the map as a resource for high-end, world-class entertainment. Being able to continue producing entertainment for events was critical for the success and survival of their business and the many employees and contractors that work with them.
Thanks to a Shop In Utah grant, the business is not only surviving but also making its events safer during a time it was critical for its clients and staff. According to the CEO and owner of Utah Live Bands, Tobian, it gave their clients more confidence in holding events safely and responsibly and allowed them to provide sanitation services free of charge. By proactively taking health precautions, Utah Live Bands can implement creative solutions that meet state and local guidelines for staying open. The company is currently innovating the Conver Live Stream space for conventions and corporate events during the pandemic.
Click here to read more.
Align Spa
Align Spa has been a staple in the Park City community for more than 15 years. As the oldest spa in this mining town, it's repeatedly voted either the best spa or massage by locals. With the Shop In Utah grant money they received in August, they partnered with local restaurants for a Spend $100 at Align Spa and receive $100 to a local restaurant promotion. The spa partnered with local restaurants, including Sammy's Bistro Express, Riverhorse on Main, Freshies Lobster, and The Boneyard Saloon. The four restaurants opted to share the grant proceeds with local owners. "They are a group of hard-working and passionate people who represent Park City and thrive on making it better through the dining experience and customer service they offer," said Sorensen, spa director. Align Spa is one of many stories of local businesses supporting and building each other up.
Click here to read more.
Statewide success
Read more inspirational In Utah stories of people and businesses across Utah who have worked hard to adapt to uncertain times. Do you have your own unique success story? You can share your-or someones else's-story by submitting a form on the In Utah website or by posting your story on social media using #InUtah.
×