Estimated read time: 5-6 minutes
This archived news story is available only for your personal, non-commercial use. Information in the story may be outdated or superseded by additional information. Reading or replaying the story in its archived form does not constitute a republication of the story.
The snow has started to thaw around the state of Utah, and spring is right around the corner. With the weather warming up, now is the perfect time to explore San Juan County in the southeast corner of Utah.
Also known as Utah's Canyon Country, San Juan County is located in the Four Corners region of the United States where Utah, Colorado, New Mexico and Arizona meet. The region provides easy access to several notable sights and features including the Monument Valley, Bears Ears National Monument, Canyonlands National Park, Natural Bridges National Monument, Hovenweep National Monument, and Lake Powell.
Spring weather in Utah can be unpredictable, and so can the crowds. Weekends in the fall and spring bring larger crowds, but weekdays are usually quieter.
Hollywood in southeastern Utah
Even if you've never visited Utah's Canyon Country before, you've probably seen it on TV or in a magazine. The area has been featured in many movies such as "Forrest Gump," "Back to the Future III" and in "Cars" when Pixar used Monument Valley.
This area of the west is a unique and iconic stretch of landscape that many visitors come simply to see it with their own eyes. San Juan County has many designated landmarks and parks with plenty to visit.
A blast from the past
Utah's Canyon Country is Utah's archeological heartland with history-rich destinations like Newspaper Rock in the Indian Creek Unit of Bears Ears National Monument, Hovenweep National Monument, Edge of the Cedars State Park, the Dinosaur Museum in Blanding and so much more.
Bridges
Natural Bridges National Monument is worth the visit any time of the year, but with mild temperatures in the spring, now is the perfect time. Declared a National Monument in 1908, the three towering natural bridges are named "Kachina," "Owachomo" and "Sipapu" in honor of the ancestral Puebloans who once made this place their home. Stopping by to see them during the night offers a celestial view of thousands of stars twinkling in the background.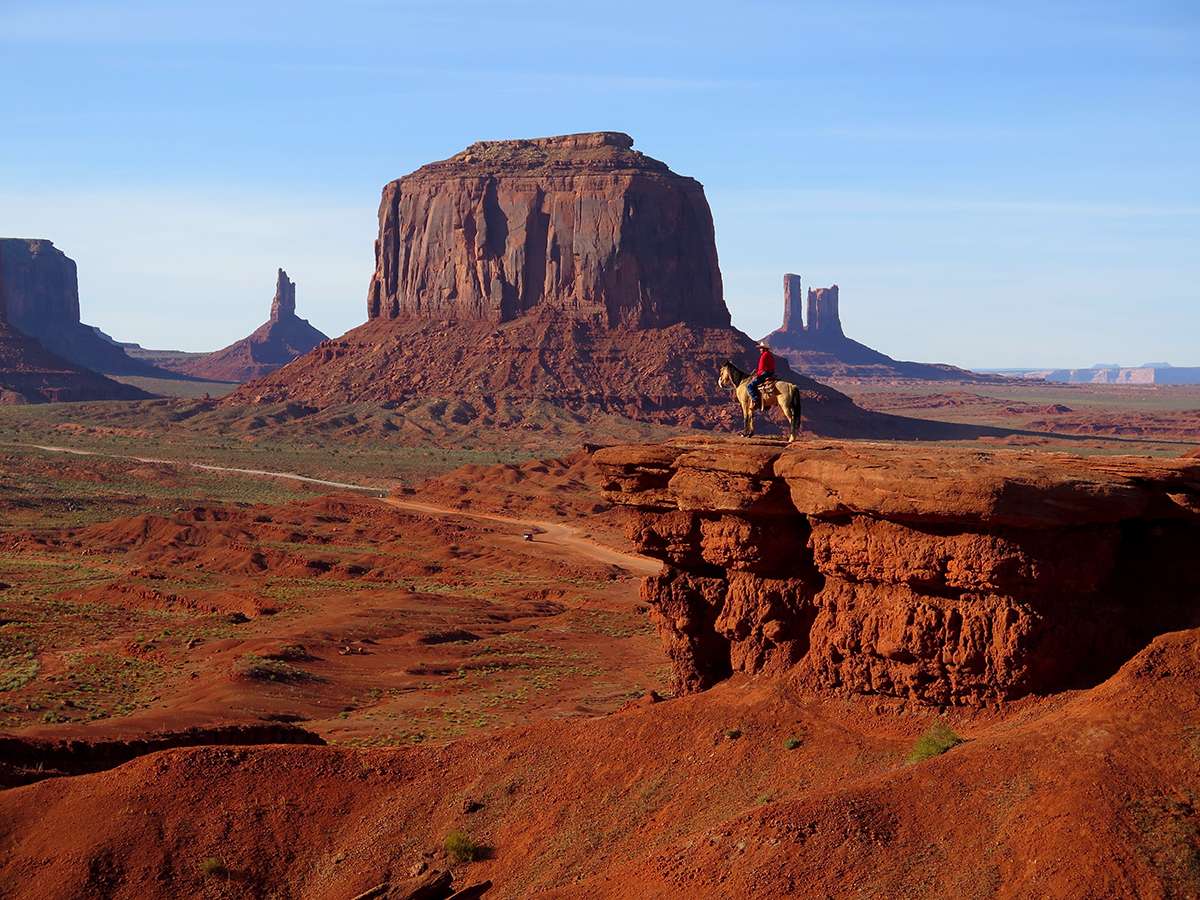 Hiking/backpacking
Spring is the perfect time to go to San Juan County to go backpacking and hiking through the scenic landscape. Although mountain trails will likely be muddy from melting snow and occasional rain showers, or inaccessible early in the season, sticking to lower-elevation desert trails are a great way to explore.
From the aspen-lined trails of the Abajo Mountains to the rugged red rocks of Valley of the Gods, there is something for every hiker and backpacker.
Bikepacking
If you enjoy the camping and exploring aspects of backpacking, but the thought of walking isn't your speed, you should look into bikepacking, and Utah's Canyon Country is the perfect place for it.
With dozens of old fire and mining trails to ride on, riders can cruise for hours and never see another human being — which can be terrifying or exhilarating. Enjoy the quiet solitude of riding all over San Juan County, then set up camp for the night under a majestic canopy of stars before continuing your ride the next morning.
So many stars
While most Americans see fewer than 500 stars in urban city environments, in Southeastern Utah, you can see up to 15,000 stars in the desert landscapes of San Juan County—Utah's Canyon Country. The combination of a small population with a vast landscape leads to an unforgettable view of the night sky that amazes hundreds of thousands of visitors each year.
Visitors can view the night sky in one of the three International Dark Sky Parks or the one Dark Sky Sanctuary. Bring a telescope for a closer view, but in reality, you don't need one to be wowed by the night views.
Fishing
Local lakes and reservoirs are stocked with fish, and ready for your next lure or fly. Monticello Lake and Foy Lake in the Abajo Mountain area offer great trout fishing. The San Juan River has carp and channel catfish, while Lake Powell's striped bass attracts anglers from across the country.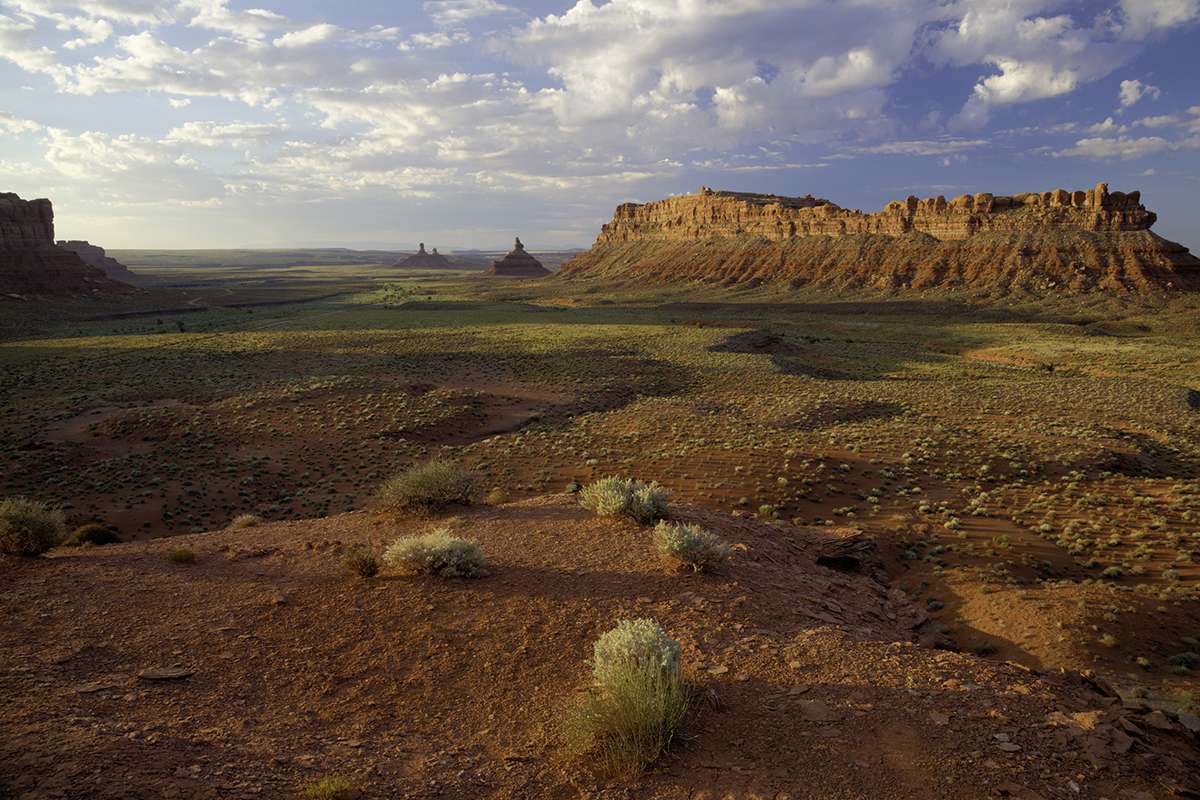 Guided around San Juan
If you're looking to explore the vast landscape of Utah's Canyon Country, find knowledgeable guides and outfitters who introduce people to the hidden gems, the best climbing and canyoneering locations throughout the area.
Lodging
Find fantastic, locally-owned and operated lodging options that offer unique experiences. Choose from off-the-grid cabins nestled in the rustic, red rocks, surrounded by wildlife or relaxing resorts with on-site restaurants, spas and area tours. For a truly unique-to-the-area stay, there are teepees, yurts and hogans as well.
Dining
Let's be honest, no trip to Utah's Canyon Country is complete until you sink your teeth into a Navajo Taco and some Navajo fry bread. When picking where to eat try one of the many farm-to-table-fresh restaurants that are locally-owned; your tastebuds will thank you.
There are options for everyone's pallet throughout San Juan County. From burgers to mexican food and even sushi. Be sure to plan your trip, and find the local restaurants that are in the area you're going to be visiting.
Safety measures
San Juan has made safety its top priority in 2021. To help in that effort, the county has created the San Juan Strong Promise. Businesses that have been verified, and are following the current protocol for cleaning, sanitizing and care will be displaying the San Juan Strong Seal and Certificate in their establishments.
Pack your bags and get ready to make monumental memories with your family in Utah's Canyon Country. Plan your trip today.
×
Most recent News stories