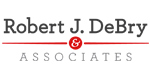 This story is sponsored by Robert J. DeBry—more than 200 years of combined experience practicing personal injury law.
There's a reason Utah attracts thousands of adventure-seekers every year. With its awe-inspiring mountains, rugged national parks and picture-perfect lakes, rivers and reservoirs, the state is a playground for hikers, climbers, rafters, hang gliders and all-around adventurers.
But adrenaline junkies beware; if you're looking for a basic life insurance policy to grant you peace of mind for your thrill-seeking, you may be out of luck. That's because most life insurance policies will not cover death associated with "risky behaviors," like extreme sports and adventurous hobbies.
Of course, it's not just high-adventure hobbies that'll render your policy void. Here are a few fairly common Utah activities that may void your life insurance.
River rafting
It could be part of your summer vacation—or just part of your lifestyle. Either way, Utah is a great spot to experience river rafting. From Moab to Flaming Gorge to the Provo River, the state is home to countless rafting hot spots—and even more rafting enthusiasts.
But whether you're an avid rafter or a first-time novice, you should know just how the sport will affect your life insurance coverage. Chances are, if you die in a rafting accident, your life insurance won't pay out, says Newsmax. That's because rafting is considered a high-risk activity, one for which you'll need specific, additional coverage—likely at an increased rate.
Hang gliding or paragliding
If you've ever driven I-15 between Salt Lake City and Provo when conditions are right, you'll see an endless parade of colorful chutes floating off the point of the mountain. Hang gliding and paragliding are popular activities along the Wasatch Front—and they also pack some innate risks.
According to the Soaring Society of America, each year sees approximately five to 10 hang glider fatalities in the United States, putting each pilot's risk of dying at about 1 in 2,000. Another researcher reports the chance of dying while gliding is about 286 times greater than during commercial airline flight. Because of that, most life insurance policies will exclude such a death from coverage without certain riders in place.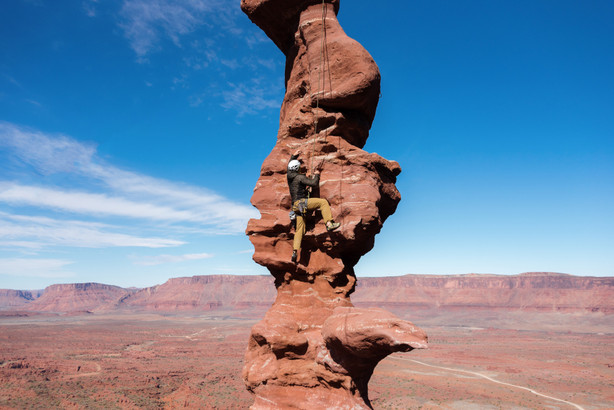 Rock climbing
There are reasons climbers from all over the world flock to Utah; with national parks chock-full of lush mountains and red rock canyons, the Beehive State is a wonderland for any outdoor enthusiast. That said, if you're a climbing aficionado, you may want to check your paperwork when it comes to life insurance.
Rock climbing is usually considered a risky activity—for good reason. According to Outside, 2018 saw 204 accidents and 22 deaths reported to Accidents in North American Climbing. Because of its inherent risk, a death caused by climbing is likely excluded from your life insurance coverage unless you have a special rider in place.
Having babies
It may not be an extreme sport, but having a baby is still pretty risky—and that risk is plentiful in Utah. According to the CDC, Utah maintains the fourth-highest fertility rate in the nation and has frequently held the No. 1 spot.
When it comes to life insurance, take caution. Bearing children may not come with life insurance coverage. According to Economic Times, death due to childbirth or pregnancy complications may not be covered with term life insurance. Additionally, due to the inherent risks of pregnancy and childbirth, it can be difficult or expensive to even get life insurance while you're pregnant, so keep that in mind when planning for the future.
Skydiving
With its awe-inspiring mountains and breathtaking landscape, Utah is a popular locale for skydiving enthusiasts. Whether you're a parachute pro or just want to check this one off the bucket list, keep in mind that a skydiving accident may render your life insurance void.
To make sure you're covered, you'll want to purchase a policy (likely at an increased premium) that specifically covers high-risk hobbies like skydiving. Or, according to Policygenius, you could purchase an accidental death insurance policy, which is not as comprehensive as life insurance and only pays out if/when you die in an accident.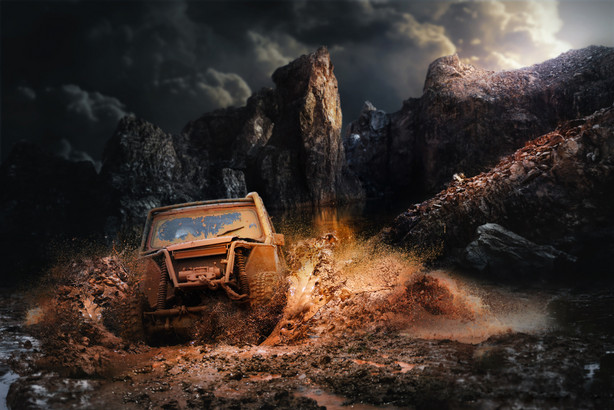 Motorized racing
Whether you're competing in a local Motocross race or drag-racing the Bonneville Salt Flats, you're going to want to talk to your life insurance provider about your penchant for speed. While even professional race car drivers can usually get a life insurance policy, you'll want to make sure you have coverage for death relating to a racing accident.
Motor racing is inherently dangerous, and according to Ridersurance, coverage for racers can get pricey, with a flat extra rate of $2.50 to $5 per $1,000 of coverage.
The risks of saving a few dollars
Utahns love a good deal, and saving money on life insurance premiums is certainly a universally appealing goal. But if your life insurance application includes information that is untrue, it could really thwart your beneficiary's chances of making a claim. So, if you're tempted to fudge the truth for lower prices, don't even entertain the idea.
Not only is lying on your application considered fraud, but it might also affect your benefits. According to Bankrate, if you die within the first two years of coverage, your life insurance company has the right to reevaluate your application. Should it be fraudulent, that could affect your beneficiaries.
If you're concerned about your hobbies or activities voiding your life insurance, it's best to speak to your insurance agent—sooner rather than later. While it's possible to get coverage for even the most dangerous policies, rest assured you'll need to put certain riders or additional policies in place to make sure your beneficiaries are covered.
×