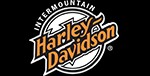 This story is sponsored by Intermountain Harley-Davidson. Take the quiz below for a chance to win a $50 Harley-Davidson gift card!
Utah is known for its fair share of hidden gem attractions. For example, TripAdvisor lists Highway 12 Scenic Byway as one of the best hidden gems in the state, alongside Calf Creek Falls, Cove Fort and many others.
Finding these hidden treasures in Utah isn't more complicated than hitting the road and letting your GPS do the rest. There's no better way to explore the red rock of southern Utah and stunning lakes of northern Utah than on the back of a Harley-Davidson bike.
Do you think you can identify these hidden gems throughout the Beehive State? Take this quiz to find out, and don't forget to enter to win a $50 Harley-Davidson gift card.
×