Estimated read time: 3-4 minutes
This archived news story is available only for your personal, non-commercial use. Information in the story may be outdated or superseded by additional information. Reading or replaying the story in its archived form does not constitute a republication of the story.
When you're getting older, your independence matters. In fact, according to a J Hous Elderly article, independence is "a crucial component of successful aging." Unfortunately, aging in place also has its share of challenges, from maintaining your home and property to grocery shopping to feeling lonely. And if you don't have family around to help (or don't want to burden them by asking), maintaining your independence in your own home can be difficult.
Fortunately, one Utah business has a solution. The Grandkids LLC is an all-in-one home, auto and life maintenance company that supports seniors with, well, everything.
It's no secret that most seniors today prefer to age in place. In fact, according to AARP, 77% would like to remain in their communities for as long as possible. Unfortunately, without a helping hand, that's not always possible.
An alternative to senior living
Senior living, assisted living and skilled nursing facilities all have a couple things in common: they're expensive, and most seniors would prefer not to use them. According to AssistedLiving.org, independent living communities can cost seniors anywhere from $1,500 to $4,000 per month, with assisted living facilities ranging from $3,500 to a whopping $10,500 each month.
For many seniors, aging independently and in place is just a bit of help away. High-functioning seniors may be perfectly equipped to care for themselves at home, but not able to manage the nuances of everyday living, particularly with a yard that needs trimming, a home that needs cleaning and various errands to be run.
An at-home solution
The Grandkids LLC is a comprehensive solutions service based on the specific needs of each of its aging customers. With monthly service packages covering everything from outdoor maintenance to indoor chores to emotional companionship, there's something for every senior.
With The Grandkids' indoor services, your home is kept clean—and on budget—with weekly cleaning, weekly bedding changes, grocery shopping and other domestic tasks. Seniors who need a little more help can opt for monthly deep cleanings (including appliances), dish cleaning every other day or as needed and laundry services.
And since your home includes the property around it, you can let The Grandkids keep your lawn beautifully maintained year-round, with weekly lawn maintenance, bush and hedge trimming, leaf raking and cleaning and snow removal when needed. Those who need more help can opt for rain gutter cleaning, lawn aeration, weed control and lawn fertilization, among other options.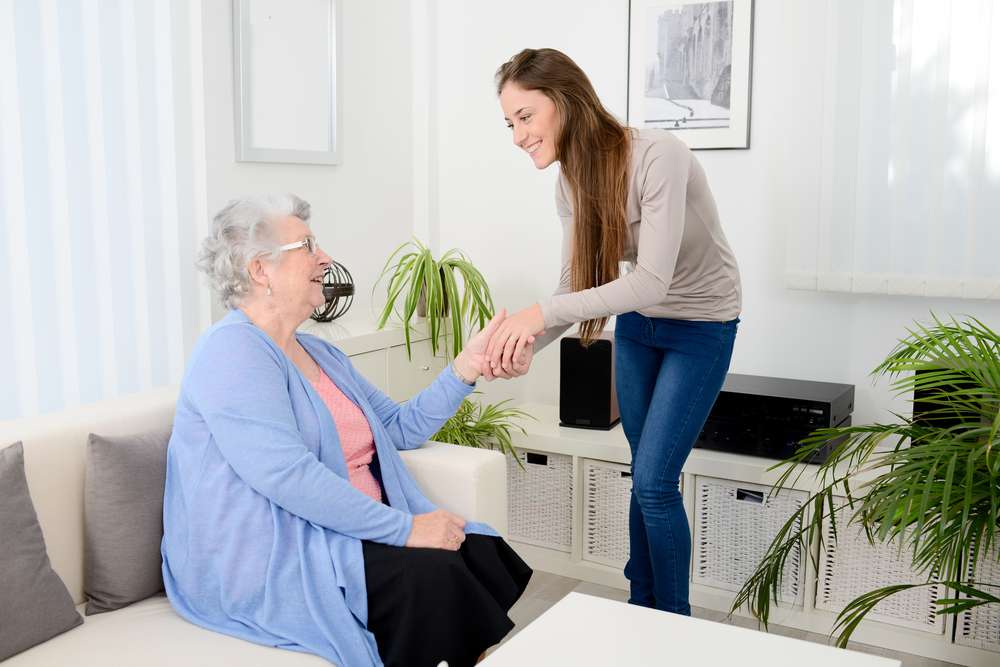 Of course, your life is about more than your home and property. That's why The Grandkids is designed to take as much off your shoulders as possible. That may include regular auto servicing, pet care, technology assistance, appointment scheduling, pharmaceutical pickups—or whatever your specific needs may be.
The support you need
If you're a grandparent, you know grandkids are much more than just help around the house; they're also the emotional, memory-making support you need in your golden years.
The Grandkids understands your needs—physical and emotional—and is there to help whenever you need it. Whether you need your sidewalk shoveled or a Monopoly Partner, your support team at The Grandkids has you covered.
In fact, the company's "Memories" package helps you record and preserve your memories and wisdom for generations to come.
Care for the future
Along with its fully customizable packages, The Grandkids is excited to add CNA services to its menu this June. For seniors who need home and yard support along with regular medical assistance, The Grandkids is the one-stop-shop to help seniors maintain their independence throughout their retirement. For more information on packages, visit The Grandkids LLC, or call 801-915-0475 for pricing.
×