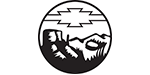 This story is sponsored by Discover Navajo.
As part of the larger Navajo Nation, the Utah portion of the Navajo Nation is in the Southeast part of Utah. It is remote and isolated retaining much of its traditional ways of life. Its landscape and topography contain some of the world's most beautiful, colorful rugged sandstone cliffs and towering rock formations.
The Navajo presence in the area goes back hundreds of years. Their history is intertwined with early Spanish and Mexican influences, providing rich stories and fascinating sites for exploration. The Navajo people and their ancestors the Anasazi ('ancient ones') resided in the region and visitors find it an ideal location to retrace history and step back in time. The public can view the Anasazi through the striking images of the Butler Wash Petroglyph Panel, found along the San Juan River as it flows downstream.
Enjoy running, hiking, or biking on select Monument Valley Tribal Park trails or participate in a Navajo-sponsored seasonal marathon within the Rainbow Bridge area. Take part in the Balloon Festival held each December at Monument Valley Tribal Park. Guided tours for photographers can easily be arranged to help you discover the full potential of this spectacular landscape.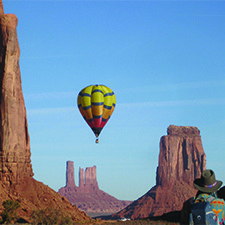 Don't miss a Four Corners Monument visit, a tribal park area where you can stand in four states at one time. The impressive granite and brass marker replaced the 1912 original and displays the designation of each of the four states in each corner.
Most importantly, the Navajo Nation is a haven for their culture and art. Navajo cultural pride and artwork can be cultivated and admired during tribal fairs where Navajo artisans display their beautiful and intricate design rugs, baskets, turquoise, and silver jewelry, and pottery. Surrounded by the four sacred mountains representing each directional position, Navajo traditional teachings, language, and values remain strong and vibrant in this unique and historic area.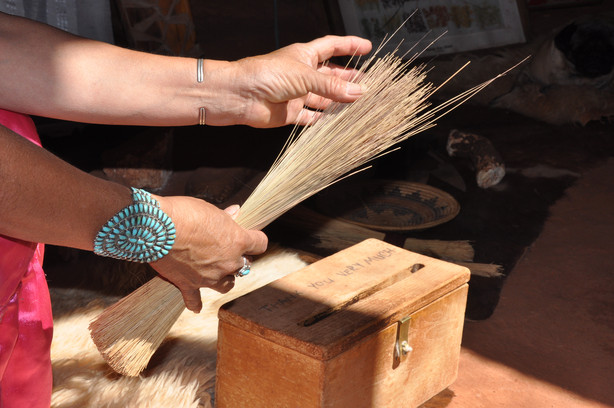 Here are six must-do things when you visit.
Familiarize yourself with Navajo protocols at Discover Navajo.
Experience the scenic beauty and history of the Navajo Nations' national and tribal parks
Learn about the Navajo culture at Navajo museums and historic areas and sites.
Hike, walk, and run-in designated areas of Navajoland.
Choose from an impressive variety of crafts and artwork directly from Navajo Artisans.
Have a comfortable stay at the Hogan Bed and Breakfast.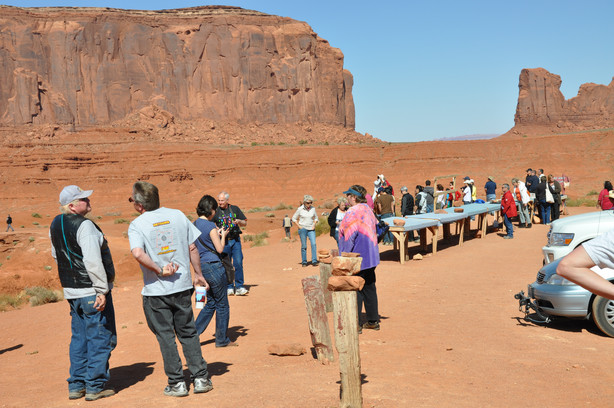 ×