Estimated read time: 4-5 minutes
This archived news story is available only for your personal, non-commercial use. Information in the story may be outdated or superseded by additional information. Reading or replaying the story in its archived form does not constitute a republication of the story.
Whether or not you recognize the name, you've most likely seen Holdman Studios artwork before.
If you've ever appreciated the intricate stained glass art in The Church of Jesus Christ of Latter-day Saint temples, visited Thanksgiving Point, or seen the massive "Roots of Knowledge" stained glass installation at Utah Valley University, you've witnessed the handiwork of Holdman Studios' team of artists.
Since 1991, Holdman Studios has been creating art glass for commissioned projects all around the world. These projects have ranged from commercial buildings to private residences and religious installations to public art projects.
Under the direction of owner and creator Tom Holdman, every commissioned glass window begins from a blank state to ensure that clients get a beautiful, unique, and custom work of art. This artwork has been showcased in many national and international magazines and newspapers, including the Ensign, USA Today, The Guardian, and The New York Times.
Holdman Studios glass hangs in all 50 states and countless countries worldwide.
And now you can learn from these world-renowned glass experts and bring their art into your home.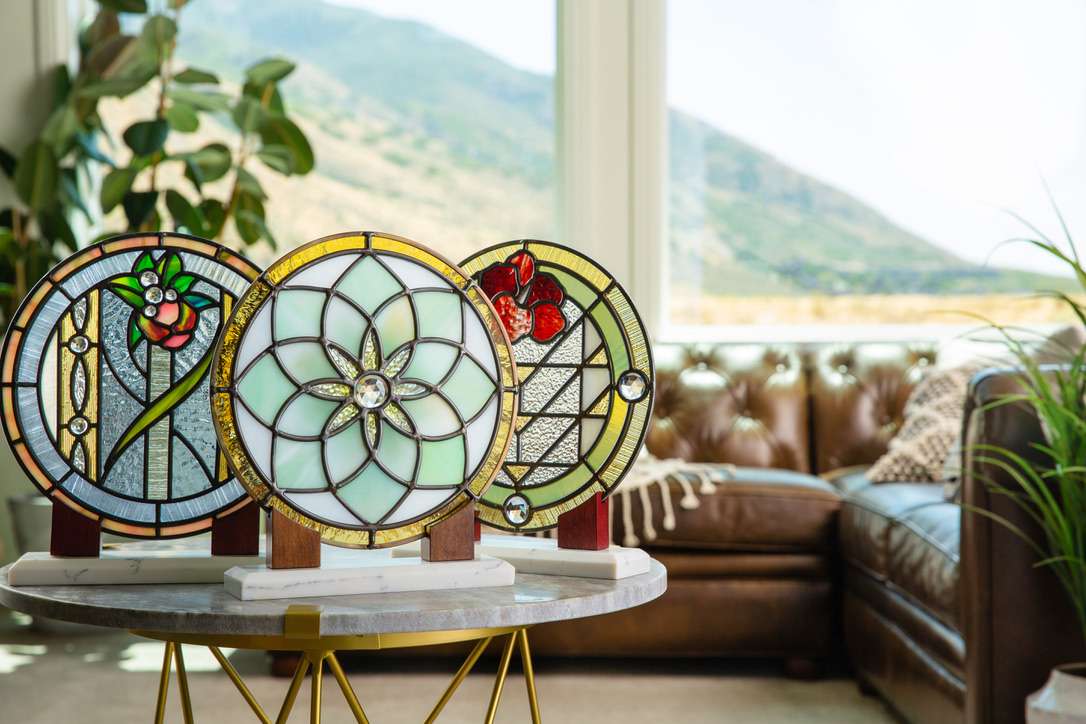 Bring the peace of the temple to your home with 'Windows of Heaven'
It's human nature to fill your home with art that motivates, inspires and brings you joy. Here in Utah, that means many homes are adorned with pictures and small-scale replicas of temples of The Church of Jesus Christ of Latter-day Saints.
With temples currently closed to public access, many church members miss the peace that comes from regularly visiting these sacred buildings. Holdman Studios' new "Windows of Heaven" collection helps you remember that peace by bringing beautiful, temple-inspired art into your home.
Influenced by different Church of Jesus Christ temples' stained glass windows, each "Window of Heaven" is handmade by artists and reflects design motifs that are unique to that location.
The current collection features stained glass windows from 16 different temples, including five here in Utah. From Paris to Rome and Salt Lake to Payson, each window features a completely unique design that makes it easy to identify. (Chances are you'll have no trouble recognizing the Laie, Hawaii, window or Nauvoo, Illinois.)
Think you can guess which temple matches each window? To see the full selection, click here.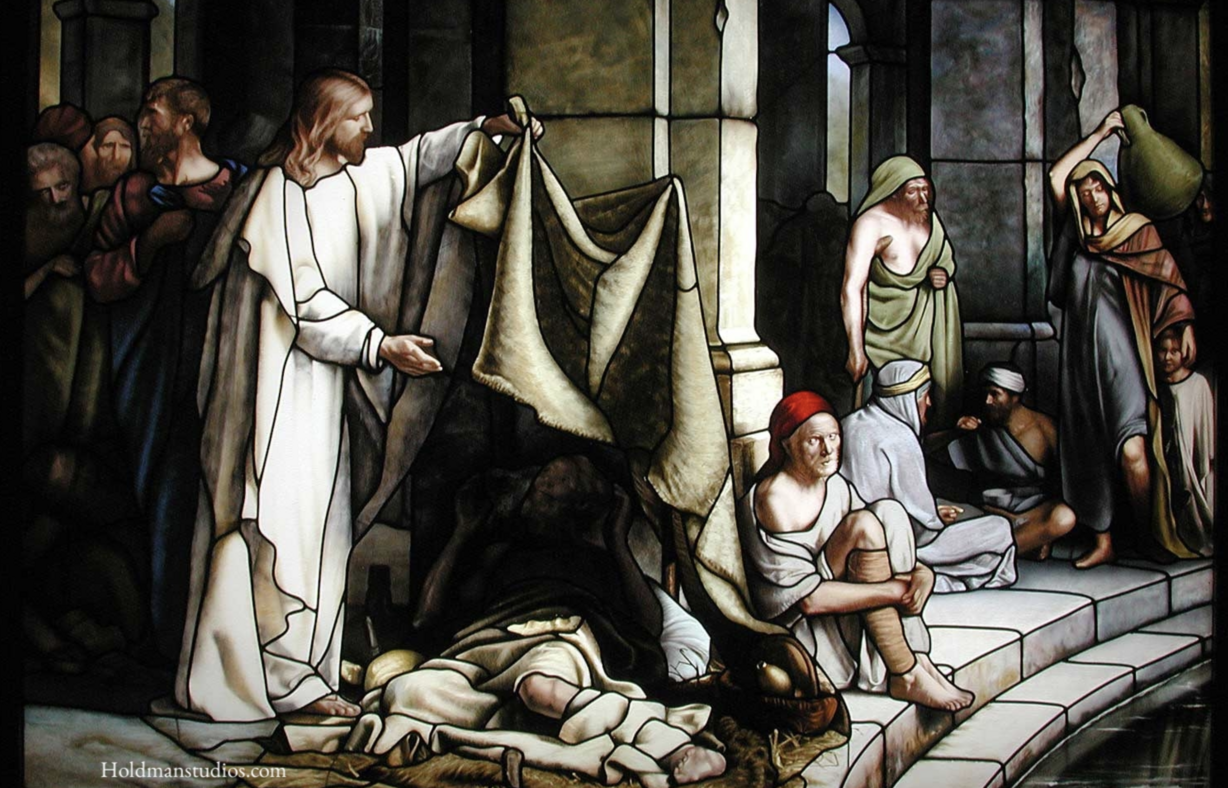 Sign up for Holdman Studios art classes
Apart from merely admiring the art, learning how to create it can help you express yourself in ways you never dreamed possible. In fact, a life-long stutter is what motivated Tom Holdman to follow his artistic path.
"I have always had a slow tongue, a stutter, so I needed to look for other ways to speak with people," Holdman told the Deseret News in 2017. "I found that through art I could express myself."
If you need a creative outlet, or if you're looking for the perfect date night activity, birthday surprise, or Valentine's Day gift, Holdman Studios offers several different options for one-of-a-kind art classes. These include:
Want to see more creations from Holdman Studios? To stay up to date on the latest projects, news, and classes, and follow them on Instagram or Facebook.
×