Estimated read time: 3-4 minutes
This archived news story is available only for your personal, non-commercial use. Information in the story may be outdated or superseded by additional information. Reading or replaying the story in its archived form does not constitute a republication of the story.
It has been 30 years since the start of the Hold On To Dear Life campaign started at Intermountain Primary Children's Hospital. This year brought unique challenges and yet the hospital was able to give more than 4,200 free life-saving devices out to the community.
Here are four ways the Hold On To Dear Life program has helped the communities of Utah and Idaho the past three decades, and how injury prevention efforts will continue in the years to come.
30 years of safety
The Hold On To Dear Life campaign started in 1990 at Primary Children's Hospital to educate the community on how to keep children safe. The first campaign focused on the importance of seat belt use and how to properly use child restraints in the car. Then it expanded to include additional injury prevention. In the last few years, it has been broadened to include mental wellness, the award-winning, Spot the Tot program, and other injury prevention topics such as water safety and window falls.
"We applaud Hold On To Dear Life's 30 years of successes as an evidence-based and effective injury prevention program that has helped families keep children healthy and safe," said Katy Welkie, RN, CEO of Primary Children's Hospital and vice president of Intermountain Children's Health.
Talk To Tweens
The Hold On To Dear Life's new emotional wellbeing component, Talk To Tweens, provides education to parents, available in English and in Spanish, to help them enhance their parenting skills, begin conversations with their tweens, and nurture them as they grow into adulthood.
"As adults, we know the middle school years can be tough ones. Young people are experiencing many changes physically, emotionally, and socially. Sometimes parents feel a bit at a loss on how to best help navigate these years with their tweens," said Jessica Strong, community health manager at Primary Children's Hospital. "The goal of the Emotional Wellbeing campaign is to give parents action-oriented tools they can use to promote mental, emotional, and social health within their family."
Primary Children's Hospital has more Hold On To Dear Life emotional wellbeing tips, information and resources available at TalkToTweens.com.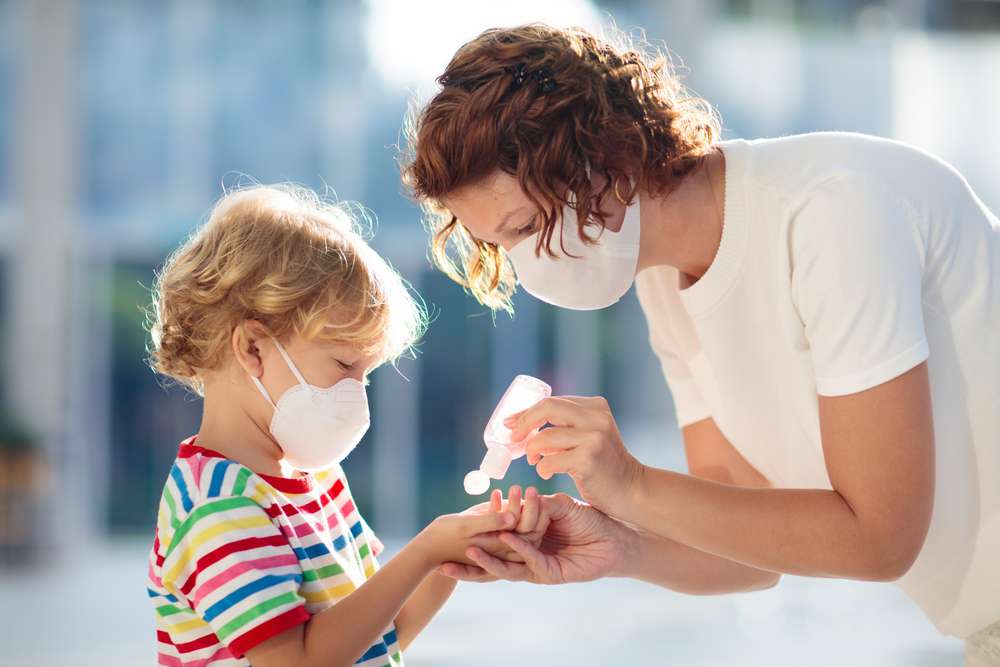 Safety during a pandemic
As the pandemic led to more families spending time outdoors, Primary Children's Hospital saw an opportunity to help them enjoy their activities safely. The 2020 campaign focused on getting the safety equipment out to pediatric and family medicine clinics to share with families.
In all, as part of the celebration of the Hold On To Dear Life 30th anniversary in 2020, Primary Children's Hospital caregivers:
Provided 180 ATV helmets to people living in rural Utah and Idaho communities
Distributed 650 bike helmets statewide
Distributed more than 700 booster seats to parents of young children
Helped parents and young teens identify their feelings by giving away more than 4,000 "Feelings Wheel" magnets
Raised awareness of heatstroke and drowning by distributing more than 800 baby Safety Snap lanyards and 1,700 Water Watcher lanyards
Partnered with community organizations to provide 170 free life jackets that will make swimming safer for children
Educated families about safety by distributing 15,000 items such as safety flyers and stickers.
"The results have exceeded our expectations," Strong said. "Thanks to the support of Intermountain Foundation at Primary Children's Hospital, and partnerships with clinics and community organizations, families received 4,200 life-saving devices and 19,000 safety and emotional wellness guides to help them keep children safe."
2021 and beyond
While Utah, the nation and the world still are handling the effects of the COVID-19 pandemic, the 2021 focus for Hold On To Dear Life will be virtual for the time being. Primary Children's Hospital will pilot virtual car seat checks to safely continue supporting parents and their children during the pandemic.
The virtual car seat checks will help teach parents how to correctly install their car seats and properly fit them to their child without the need to come to the hospital. To schedule a virtual appointment, call 801-662-6583.
You can learn more about the safety initiatives at primarychildrens.org/safety.
×