Estimated read time: 4-5 minutes
This archived news story is available only for your personal, non-commercial use. Information in the story may be outdated or superseded by additional information. Reading or replaying the story in its archived form does not constitute a republication of the story.
This story is sponsored by MountainStar Healthcare. Our hospitals and outpatient centers deliver high-quality, cost-effective patient care – when and where it's needed.
Parents everywhere can appreciate the anxiety that comes from the following scenario.
You're sound asleep when suddenly a sniffling child appears at your bedside because they "feel sick." You check their forehead. Definitely a fever. They start to cough. Their throat hurts. Their tummy hurts. Everything hurts!
Is it a cold? The flu? Or, even worse—COVID?
You pull out your phone, Google the symptoms, and the first five results all say something different. You're not sure if you should give them Tylenol and hope they sleep it off or if you should rush them to the emergency room.
If only you had access to some professional medical help.
Well, parents of Utah, you can stop worrying about situations like this catching you off guard. Thanks to a new program from MountainStar Healthcare, you'll never have to wonder what to do when you or your family members get sick, no matter what time of the day it is.
The Consult-A-Nurse program by MountainStar
When you have a healthcare question, you want to consult a trustworthy source. That's why MountainStar Healthcare created the Consult-A-Nurse program—a free service that allows you to chat directly with a specially trained nurse any time of the day or night.
Whether you're trying to decide if you need to go to the hospital, worrying about your baby's fever, or caring for an aging parent, the nurses and referral specialists with Consult-A-Nurse can help answer your questions. If necessary, they'll help you find a doctor and make an appointment, or they can refer you to other helpful resources.
"You just give them a call and they'll ask you questions about how you, your child or your loved one is feeling, and they help you dive into those symptoms and understand what you should do next," says Jen Wagenaar, MountainStar Chief Nursing Executive.
While you won't receive a diagnosis over the phone, Consult-A-Nurse providers follow triage protocols and can point you in the right direction on a range of topics, such as:
Cardiac Services
Children's Health
Diabetes Care
Family Birthing Classes
Health Screenings & Fairs
Men's Health
Neurology/Stroke
Orthopedics
Sleep Disorders
Spine Care
Weight Loss Surgery
Wellness Seminars
Women's Health
And more!
No money, no insurance, and no appointment? No problem! You also do not need to be a MountainStar patient to take advantage of the program.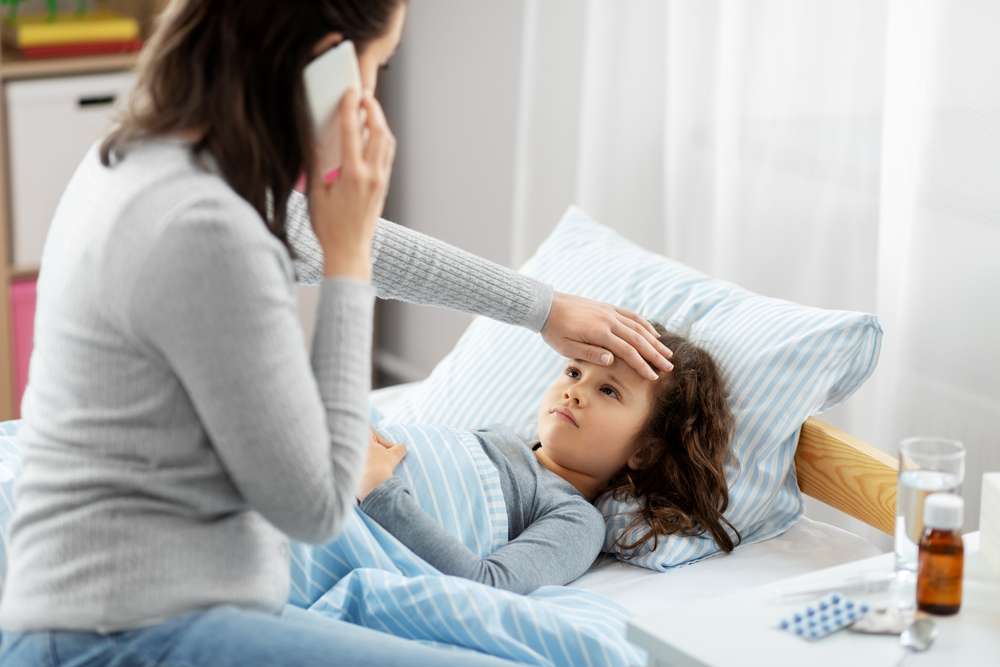 Why this program is important right now
After COVID-19 hit, people became more nervous about going to the hospital, with many putting off essential care. According to the Centers for Disease Control and Prevention, ER visits dropped by 42% in April after the pandemic hit.
Many people are still hesitant to seek the care they need—even for symptoms of serious illnesses, such as heart attack, stroke, or appendicitis. With Consult-A-Nurse, you can get professional advice on whether or not you should see a doctor. (If medical care is necessary, you can rest assured that MountainStar facilities are a safe place to get the care you need.)
Of course, with cold and flu season competing with the ongoing COVID-19 pandemic, people need more help than ever to determine what steps to take. Since it can be difficult to tell the difference between a cold, the flu, or COVID-19, Consult-A-Nurse can walk through your symptoms and help you find the best treatment options.
"If in doubt, you can call and we can get you the information you need or help point you
in the right direction to find it," says Wagenaar.
Learn more about the program
There's never a convenient time to get sick. But when illness strikes, Consult-A-Nurse is here to help. It's simple, free, and can offer the peace of mind you need.
Whether the culprit is COVID, allergies, the flu, a cold, or something more serious, you shouldn't leave your health up to social media or less reputable sources. Talk to someone who can offer professional advice.
Nurses are available 24 hours a day by phone at 801-268-7940. To speak with a pediatric expert, parents can call 435-900-STAR.
For more information, visit MountainStar.com/consultanurse.
×