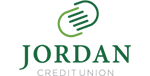 This story is sponsored by Jordan Credit Union.
Saving money is one of those things everyone knows they should do, but actually doing it can feel difficult or even impossible. According to Statista's report of the 2019 GoBankingRates annual savings survey, about 45% of people had nothing saved at all, and as much as 70% of respondents had less than $1,000 in their savings accounts.
There isn't one specific reason why people aren't saving money. This year the pandemic is partly to blame, but saving money has long been high on the list of things people struggle with. The Balance reports three main reasons people find it difficult to save:
They don't know where to save.
They don't know how to save.
They don't have enough money to save.
Not having enough money to save might be the most problematic of these issues because it's impossible to save money that simply doesn't exist. But you can almost always save some extra cash by trimming your budget.
The Balance suggests a number of strategies for cutting expenses, including changing your television service to a cheaper option, eating out less often, taking public transit or walking when possible (instead of using up fuel and putting wear and tear on your own vehicle), paying off debt and taking a look at your biggest expenses like rent and car payments to determine if there is a way to reduce your payments.
Prize-linked savings accounts now available in Utah
Once you've found a way to free up some of your income, the next step is to learn the best options for keeping your money safe.
One of the newest ways to save is through a savings account known as a prize-linked savings account (PLS). As of 2019, Utah had joined the list of states allowing gamified savings, officially paving the way for people to take advantage of incentive programs that encourage healthy saving habits.
"If you're currently spending money on lottery tickets or thinking about starting a savings account, or you just enjoy the possibility of winning cash prizes, prize-linked savings can be a good option for you," says credit.com. "While a savings account now can earn dividends in the future, the future is a long time away. In contrast, depositing just a few dollars into a prize-linked savings account can boost your chances of winning money right away."
Ticket to Win savings account offers the chance to win every month
As one of the only credit unions in the Salt Lake Valley offering a prize-linked savings account, Jordan Credit Union (JCU), customers —new and established—can open a Ticket to Win savings account for the chance to win $500 every month.
Customers only need to open the account and keep an average of $100 in it to be entered into the monthly drawing. Every additional $25 saved gives you another chance at a monthly prize—in addition to the annual $5,000 grand prize.
To be eligible to open the Ticket to Win savings account with JCU, customers need to be 18 years or older, be a member in good standing with JCU, and live, work, worship, volunteer or attend school in Salt Lake County. Tickets are generated automatically on a monthly basis. The account otherwise functions as a regular savings account with no monthly fees.
The friendly credit union
Based on member surveys, JCU constantly ranks exceptionally well for their reliable customer service.
Ask any JCU member what they like about their credit union, and you'll probably hear something about the friendliness of the staff and the small-town, community feeling they foster in their branches.
In addition to their world-class customer service, you'll find a myriad of credit opportunities for your next step in life. Whether you need a home equity loan, auto loan, to build back poor credit or anything in between, Jordan Credit Union can help. For a full list of their services, visit their website.
For more information on Jordan Credit Union's Ticket to Win and scholarship programs, visit Jordan-cu.org or visit a branch today.
×