Estimated read time: 4-5 minutes
This archived news story is available only for your personal, non-commercial use. Information in the story may be outdated or superseded by additional information. Reading or replaying the story in its archived form does not constitute a republication of the story.
It's the same story every year. You've got a long list of people to shop for, but you're pressed for time and have limited ideas. So you usually end up buying something that will ultimately be thrown away or forgotten by January.
While the temptation may be to frantically order the first good deal you see on Amazon, why not make a thoughtful purchase that actually benefits others—including yourself?
2020 has been a difficult year for everyone—but the small business community has been hit particularly hard. Forty-three percent of small businesses reported that the impact of the pandemic was "significant to severe," according to a survey conducted by the CBIZ Main Street Index.
And small businesses in Utah are no exception.
After a difficult year, you can help keep the lights on for some local businesses—and save money at the same time—through the Downtown Dollars program.
Here's how it works.
Support local business with Downtown Dollars program
If you're planning to visit one of your favorite restaurants or retailers downtown, why not save some money in the process? Before whisking your wife away for your weekly date night, go online and purchase a Downtown Dollars electronic gift card.
Featuring dozens of bars, restaurants and retailers, Downtown Dollars can be spent at many of your favorite merchants in downtown Salt Lake City. Simply show your eGift Card on your mobile device at participating retailers and you're good to go.
For a limited time, you can actually earn money when you purchase Downtown Dollars. (Yes—you're getting paid to shop. It's a no-brainer.)
Right now, when you purchase $50 or more in Downtown Dollars, you'll receive $10 in Bonus Bucks. When you purchase $75 or more, you'll receive $25 in Bonus Bucks.
Bonus Bucks are funded by a Shop In Utah grant and can be spent just like Downtown Dollars at all participating businesses. (The purchased value of your Downtown Dollars doesn't expire, but your Bonus Bucks must be used by May 31, 2021. After 12 months of inactivity, a $3 fee will occur monthly.)
To browse participating businesses, click here.
A perfect gift idea
Do you remember what you bought your friends for Christmas last year? They probably don't either. This year, give them something they'll actually use and enjoy.
When you purchase Downtown Dollars for your friends and family, you give them access to their favorite restaurants and retailers in downtown Salt Lake City— and you support your local community. Everybody wins!
To give Downtown Dollars, select the value for your SLC Downtown Dollars eGift Card, choose a recipient and send it to them directly via email or text message. You even have the option to send your original Downtown Dollars purchase and the extra Bonus Bucks to separate recipients.
Want to give Downtown Dollars to your employees? For gift cards totaling $1,000 or more, contact derek@downtownslc.org.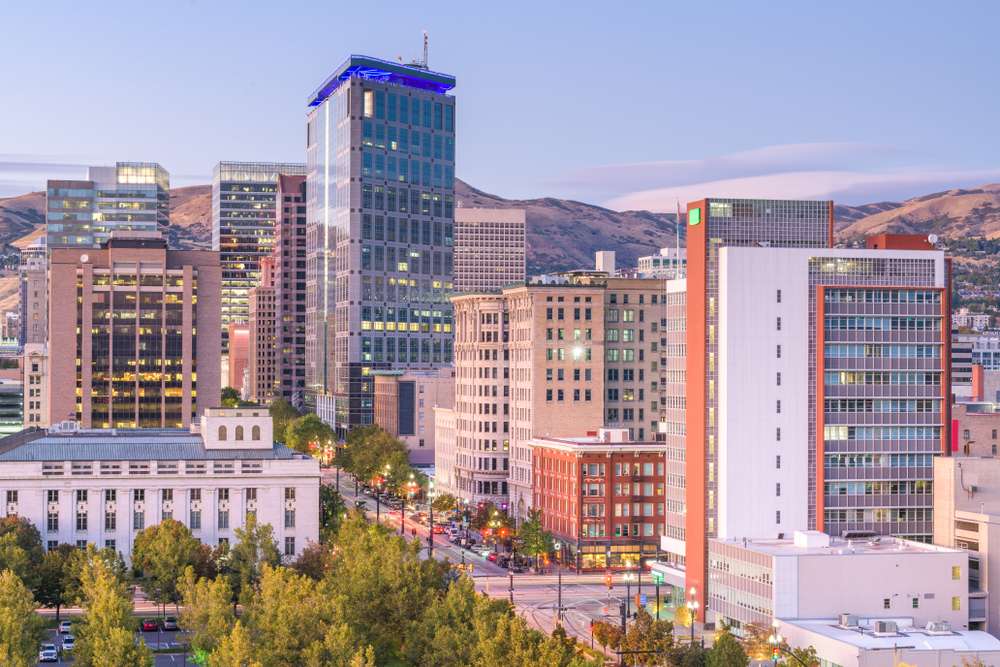 Where to shop with Downtown Dollars
If you're not sure where to start, here's a list of local small businesses you can support. And as a bonus, each one of these businesses is committed to safely interacting with the community through the Stay Safe to Stay Open pledge.
How businesses can participate in the Downtown Dollars program
If you are a small business owner downtown and want to be part of the program, contact derek@downtownslc.org to enroll as a participating business.
The list of new businesses grows every day, so be sure to keep checking for updates.
Help Utah Stay Safe to Stay Open
Stay Safe to Stay Open is a statewide campaign designed to help Utah recover from the coronavirus pandemic while safely supporting local businesses and strengthening the state's economy.
Businesses can communicate to consumers that they have pledged to follow safety guidance from the Utah Department of Health by displaying colorful signage in their establishments. To take the pledge, click here.
Stay Safe to Stay Open is a partnership between the Salt Lake Chamber and the Utah Department of Health.
×