This archived news story is available only for your personal, non-commercial use. Information in the story may be outdated or superseded by additional information. Reading or replaying the story in its archived form does not constitute a republication of the story.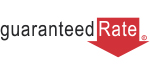 This story is sponsored by Steve Ames at Guaranteed Rate.
What could you do with an extra $150 to $400 dollars a month?
Maybe that's a used or new car payment. Maybe that's an additional college savings contribution. Or maybe it's something fun, like more days a week eating out. No matter what your financial situation looks like, $150 to $400 extra dollars a month can add up significantly over time.
Many people are finding that they are locked into an obsolete mortgage rate that's much higher than current interest rates that are in the 2's. In most cases, homeowners could be saving substantially. According to the U.S. Census, nearly 70% of Utahns were homeowners between 2014-2018. Local loan officer Steve Ames with Guaranteed Rate says approximately 70% of homeowners with mortgages are paying too much interest on their mortgages and could benefit from a refinance—even if the loan started in the first quarter of 2020. Additionally, homeowners may even be able to eliminate or significantly reduce their mortgage insurance with a rapid increase in home values.
If you find yourself in the majority of Utahns who own a home, you are probably also in the majority who could benefit from a lower interest rate on your mortgage. Not only will this save you money in the long run, but you can also use the short term savings in the here and now or even pay off that mortgage faster by 5 to 10 years by driving the savings into your principal payment. In addition, these are just a few ways you can refinance your home to get a better interest rate and improve your life.
Make your HGTV dreams a reality
If you're in a home that's older than you with carpet that's as old as you, it's time to rip it out. You probably watch HGTV every night while you're scrolling on your phone, wishing it was you with the new home appliances and shiny new flooring. If that's the case, you can upgrade your home (and add value to it) while also saving money in the long run. Add that extra family room, finish that basement, replace that driveway!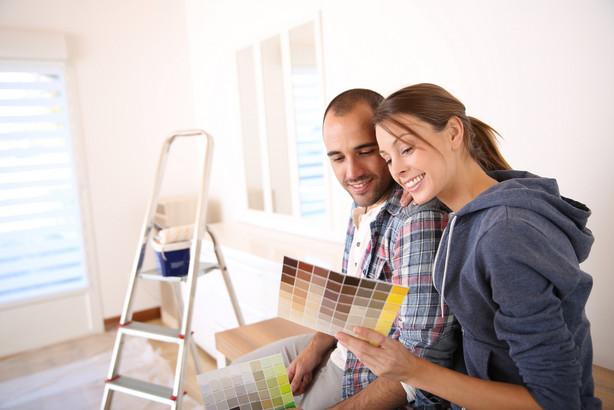 A renovation loan essentially allows you to borrow against the future value of your home based on the improvements to be made, giving you the cash for your dream shiplap walls and new cabinet renovations.
Say buh-bye to student loans
Ask any millennial you run into if they have more student loan debt than the income they earn in one year and the answer is almost always "yes." Millennials and anyone with student loan debt that seems to never end know the frustration of monthly payments that seemingly go nowhere.
This option is a cash-out refinance, borrowing up to 80% of the value in your home at the much lower cost of a rate and term refinance—which is usually much lower than student loan rates. Considering a cash-out refinance can cost anywhere from .25% to 2% in a higher rate, depending on your credit score, this could be a good option for you.
Take the energy upgrades plunge or payoff that solar system
Those charming solar salesmen that come knocking on your door have some really good ideas about energy conservation and cutting costs—until you see their price tag. Solar energy is ideal—it can all but eliminate or significantly lower your energy bill and give you peace of mind about your future energy sources. However, it's hard to take the leap and swipe your card.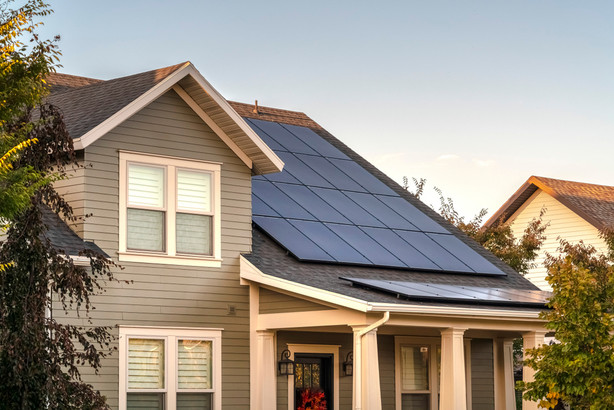 With an energy-efficient mortgage (available through refinancing), you can pay off your current mortgage, get a new loan to upgrade your home's energy features or pay off existing solar and energy improvements like efficient windows, making the energy improvements more economical.
Similar to the student loan program, this is treated as a rate and term refinance (not a cash-out), giving you a lower rate. Unlike the student loan program, there is not an 80% loan to value limit, as long as the energy improvements do not exceed 15% of your appraised home value.
Pack their boxes and buy them out
In this age, it's not uncommon to find homeowners to be unrelated or in an otherwise unorthodox agreement. With the increasing cost of houses, it can be difficult to make monthly payments and save for a sizable down payment individually.
If you find yourself divorcing, moving out of your shared home or in another similar situation, you could qualify for an equity buyout loan. Essentially, the person staying in the home or wishing to own it solely can refinance against the equity of the home and buy out the other homeowners. This is also done as a non-cash-out refinance, saving you extra money. Additionally, you can borrow up to 95% of the home value.
Spend your money on anything you want
If you need extra money for nearly any other reason, a cash-out refinance could be an excellent choice for you. While you can't exceed 80% of the loan to value amount (75% on investment properties), you can still secure a sizable amount of money. Many people use this refinance option for catching up on medical bills, handling unexpected legal bills, or paying off debilitating credit card bills.
Nerd Wallet says you can also get a mortgage interest deduction if you use the money to noticeably improve your home. So go ahead, add on that second garage.
If you think you could benefit from any type of home refinance loan, it's a good idea to talk to someone who knows the ins and outs of the business. Getting a loan or refinancing your home can be intimidating but working with a skilled professional can alleviate those concerns.
Call Steve Ames at Guaranteed Rate to get a free estimate of your potential savings. Contact him at 801-347-0822 to get a free estimate, or to meet and go over your options. What could you do with extra money?
×