Estimated read time: 5-6 minutes
This archived news story is available only for your personal, non-commercial use. Information in the story may be outdated or superseded by additional information. Reading or replaying the story in its archived form does not constitute a republication of the story.
When a high school counselor told 17-year-old Mia that some students and teachers had expressed concern about her, she cried. "I'm in a bad place and don't know what to do," she said.
She had had suicidal thoughts and made several attempts. Her fear that her little brother would find her body stopped her each time.
The counselor recommended they reach out to University of Utah Huntsman Mental Health Institute (HMHI) formerly University Neuropsychiatric Institute (UNI), a mental health and substance abuse treatment facility so that she could be evaluated. Two HMHI employees met with Mia at the school and agreed it would be best for her to be treated.
She was terrified when she arrived, but despite her fears that HMHI would resemble the frightening mental hospitals she had seen in movies, she found instead friendly young people like herself talking together in a room with windows looking over the Salt Lake valley and "very caring and sweet nurses," she recalls, ready to care for her.
That doesn't surprise HMHI's behavioral health youth services director Rachelle Wilson. "Our environments are happy places to be," she says. "Our kids are engaged in group recreational activities, music, exercise, therapy in courtyards, kids play basketball and soccer. They even roll down the hill."
It wasn't until Mia said goodbye to her divorced parents and watched them walk away, that, "It hit me that I really need help," she says.
What typically brings children and teens between 4 to 18 to the secured unit at HMHI, Wilson says is what "could be the biggest crisis a family and their child has ever faced." She has worked at HMHI's youth services for 25 years, and in that time, saw it more than triple the beds for children and teens.
They have 70 beds now, and usually more than 50 youths who are receiving care. There were four physicians when she started, and that number has grown to currently 40, most of whom she notes are triple-board certified. "Most of our other staff have a bachelor's degree and many years of training and experience," she adds.
HMHI accepts patients across the range of mental health disorders, including anxiety, depression and psychosis. The criteria for admission, Wilson says, "is being an imminent danger to themselves or others. There's often a precipitating event, where a child has made a suicidal attempt or gesture and perhaps is already working with a counselor."
"We see kids who are really terribly depressed," says Thomas Conover, MD, a board-certified child and adolescent psychiatrist at HMHI. "Often youth, in contrast to adults, don't manifest depression by being sad and blue. A lot of the times it's through anger and acting out in disruptive ways." In addition to providing safety in the midst of a crisis, another benefit of inpatient services, Conover argues, "is taking the pot off the boil." Removing someone for a few days from stressors that may be intensifying the crisis into a structured environment with 24/7 support and care, can help in identifying underlying diagnoses and better understanding the patient's needs.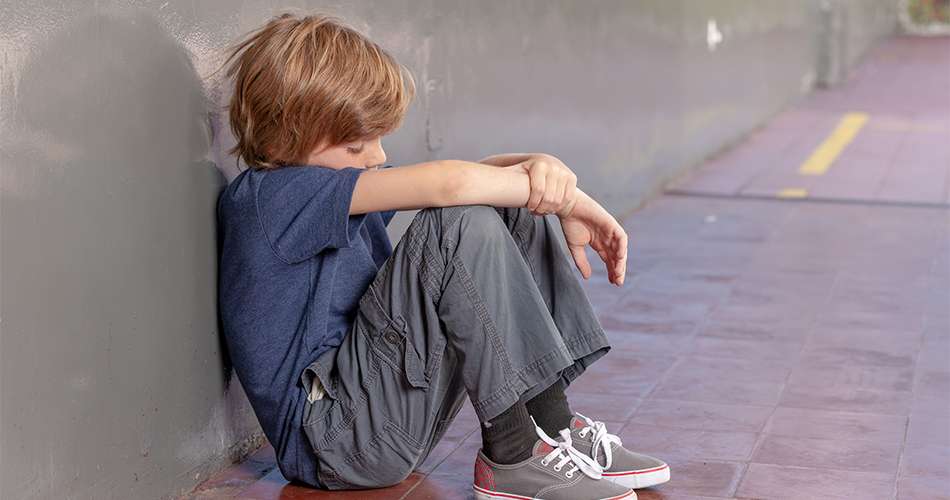 That was the case with Mia, who was raised by her parents to be a strong person who had to withhold her emotions. But, she says, "strong people can have emotions too and I didn't know that at that time."
Her parents divorced when she was five years old, but it was only in her late teens that she began to have flashbacks about feeling abandoned by her father. Those memories made her "start to question everything and everyone around me."
She had always been very social and loved lunchtime because she got to hang out with friends. Suddenly at age 17 she began eating alone in her car or the bathroom. "I became very hopeless, very emotional, very hurt all the time over every single thing."
Her worried family found her a psychiatrist, "who was really helpful and knowledgeable when it came to depression," Mia says. But while she made progress, when she went to school for the start of her senior year, things fell apart. Her behavior caused concern among her family, friends and teachers to the point of her admittance to HMHI.
At the institute, she met with a psychiatrist and therapist every day and participated in a range of group sessions. She attended art and music therapy, exercised in the courtyard and also participated in group therapy, which included an assignment each night. One led to her writing about how her death might have impacted her little brother. "That was really a wake-up call," she says.
Her parents and their partners attended family therapy. The doctor and psychiatrist put Mia on Prozac after consulting with her about using medication to which she agreed. She immediately saw a shift, she says. "It was really odd. I went from very depressed and hopeless to starting to try and finds ways to help myself."
For Mia, key to her successful stay was family therapy sessions. "My family really did whatever they could to help and to keep the progress going." And that included, she says, changing the way they communicated with her and each other.
After 11 days, she was released. "I knew I'd have days I'd be upset, but they would be minor setbacks," she says. At HMHI, she learned how to deal with such setbacks by adopting healthy mechanisms such as listening to music, exercise and not bottling up her feelings.
She says she and her family are close now. "It's made it so we're able to talk about more things with them listening and me talking. Our trust has grown bigger with each other and I think those were the things that needed to change."
Her proudest moment she says in the two years since her release was graduating from high school in May 2019, something she once thought impossible. "I was in such a bad place, I couldn't see myself graduating at all." But after her graduation ceremony, she thought to herself, "'I did it.' After that, I felt I could do anything."
×