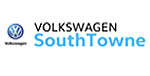 This story is sponsored by Volkswagen SouthTowne.
As the weather starts to (finally) cool, Utah's landscape begins its metamorphosis. Transforming from an arid green and brown palette, the mountains become a vibrant sea of red, orange, and yellow—aflame with the last burst of life before the decay of winter settles in.
From mid-September through October, Utahns are treated to some of the best fall foliage in the country, most of which is just a short drive away. Getting there is easy, too, especially with a new ride from Volkswagen SouthTowne. New cars like the Atlas, Atlas Cross Sport, Passat, Jetta or Tiguan make for a comfortable and relaxing getaway into some truly breathtaking scenery.
While nearly every canyon in Utah offers some great foliage—peeping—as it's referred to by nature enthusiasts, there are some that are especially fitting for a scenic, relaxing drive.
Here are eight of the best drives for fall color along the Wasatch Front.
Alpine Loop
One of the most popular drives on this list, the Alpine Loop is always stunning in its variety of color and scenery.
Breathtaking in its views of the Uinta-Wasatch-Cache National Forest, and with imposing mountainous backdrops, this winding road through the dense forest is well-traveled for a reason.
Plus rest assured that the tight curves of the Alpine Loop are no problem for any of the Volkswagen models at Volkswagen SouthTowne. VW vehicles are well known for their powerful engines, torque, composed handling and comfortable interior.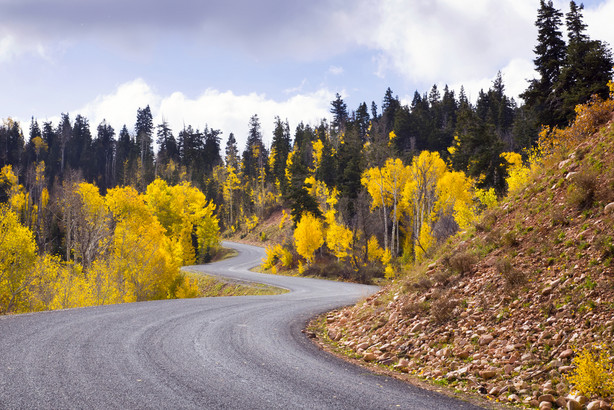 Nebo Loop
Cutting through the forest between Nephi and Payson, the Nebo Loop Byway is "a photographer's dream with many overlooks and wildlife viewing opportunities," says Utah.com. "The brilliant fall foliage of the Uinta National Forest is hard to match anywhere in the nation."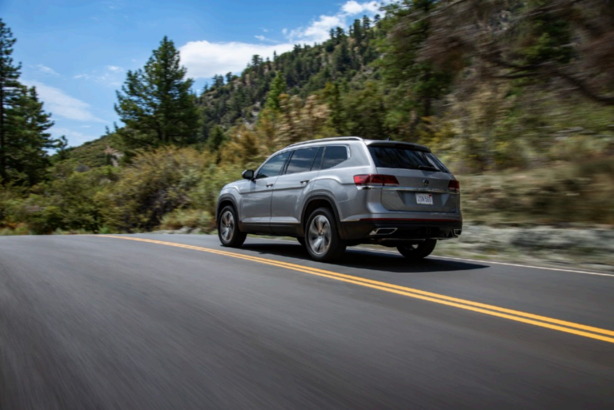 Nebo Loop to more than 9,000 feet in elevation, the views of the Utah Valley, Wasatch Mountains, and Mount Nebo, are unforgettable—and sitting in the seat of your new 7-passenger Atlas or 5-passenger Atlas Cross Sport, you'll be eager to visit again.
Butterfield Canyon
On the far southwest corner of the Salt Lake Valley, you will find an underrated gem for viewing some spectacular fall color in Butterfield Canyon.
This canyon requires you to stay vigilant of your driving. The canyon can be curvy, narrow, and rougher at times—perfect for the VW Tiguan or Atlas.
As a bonus, at the top, you'll be treated to a great view of the famous Rio Tinto Kennecott Bingham Canyon Mine.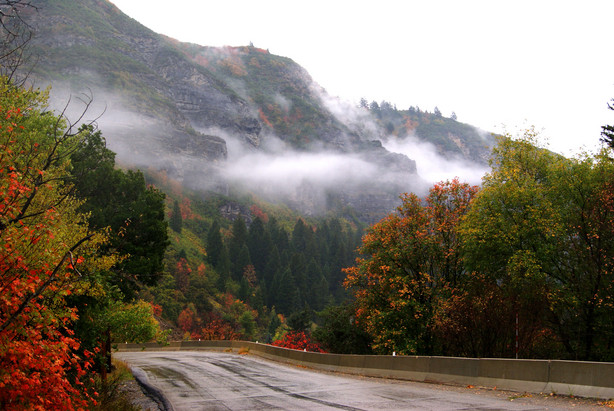 Provo Canyon
Connecting the Utah and Heber valleys, Provo Canyon offers great views in and of itself. Should you want to explore further, access to American Fork Canyon, as well as the Alpine Loop and popular sites like Bridal Veil Falls, Stewart Falls, and Cascade Springs are all a short connecting road away.
Be sure to stop and take in the scenery near Deer Creek Reservoir—the fall colors reflecting in the water are stunning.
If you're looking for a sporty sedan to zip around Provo Canyon, the Jetta GLI at Volkswagen SouthTowne is a great choice. With the body of a Jetta and the engine of a GTI, the Jetta GLI is a perfect marriage of sport and comfort.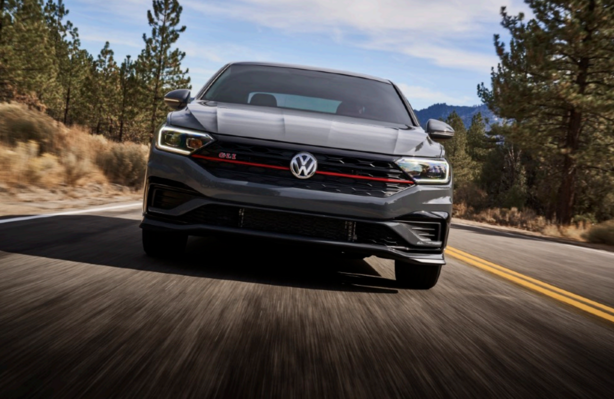 Mirror Lake Scenic Byway
Heading east from Kamas toward Wyoming, you won't see anything like Mirror Lake Scenic Byway.
Winding through lower elevation farmland, the road steadily rises into beautifully diverse mountain terrain, with meadows, peaks, rivers, and waterfalls accenting an array of fall colors.
Open through the end of October, there is still time for a drive and even a camping trip.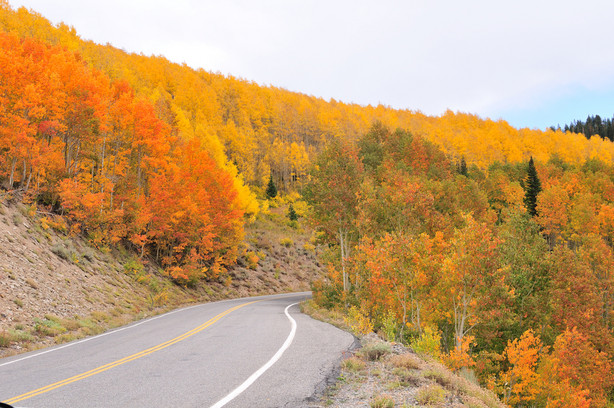 Cottonwood Canyons
Literally in the backyard for many Utahns along the east side of the Salt Lake Valley, the Cottonwood canyons offer some excellent drives, replete with stunning colors, slabs of granite, lakes, and hikes.
No matter your pick of Big or Little Cottonwood Canyon, you'll find a lot to love, especially if you stop to hike, bike, or picnic. At the top of Little Cottonwood Canyon, you can enjoy Snowbird Ski & Summer Resort, as well as the meadows and views of the Alta Ski Area.
If you want to drive as far as you can up Big Cottonwood Canyon, you'll find yourself at Guardsman's Pass, which will drop you down into the Park City and Heber City area — a drive made all the better from the comfort and safety of a new vehicle from Volkswagen SouthTowne.
It's a good idea to check out the scenery during off-hours, as the canyons can be very busy during peak times. Watch the Cottonwood Canyons UDOT Twitter account, and avoid trekking up the canyons on the weekends.
Ogden River Scenic Byway
Just east of Ogden city lies the gem of S.R. 39, the Ogden River Scenic Byway. Along the way, you'll run into Huntsville and small-town Eden. Grab some food, have a picnic and wait until the stars come out at North Fork Park, one of Utah's certified Dark Sky Parks. You'll be blown away not just by the fall colors, but by the stars on display—whether you choose to stand outside, or recline the seat in your VW Atlas and view the stars out of the available panoramic sunroof.
Logan Canyon Scenic Byway
Running along the banks of the Logan River, this 41-mile drive will leave you speechless. From its limestone cliffs, aspens, maples, and more, the colors are stunning—especially with evergreens and Bear Lake filling out the view.
If you're thinking of heading out for some drives this fall, be sure you have a comfortable, safe, and reliable car to get you there. With as low a 0% financing for up to six years on most remaining 2020 models, plus as low as 1.9% APR on 2021 models, special incentives and offers, there has never been a better time to buy a new Volkswagen from Volkswagen SouthTowne. Trade in your car today!
×