Estimated read time: 5-6 minutes
This archived news story is available only for your personal, non-commercial use. Information in the story may be outdated or superseded by additional information. Reading or replaying the story in its archived form does not constitute a republication of the story.
As the summer fades away into fall, COVID-19 case numbers might also be fading away with the summer heat, but experts say now's not the time to relax. According to an interview published in the Washington Post, the CDC director is concerned about COVID-19 mixing with the already concerning flu season in the fall.
To keep the footing Utah—and the nation—has gained over the past six months of social distancing and sanitizing, it's imperative that Utahns continue their efforts. The Salt Lake Chamber is encouraging all business owners to take the Stay Safe to Stay Open pledge so the economy can still stay strong amidst the virus(es). Here are a few ways you can help keep everyone safe and keep businesses open.
Check your symptoms before work and stay home when sick.
One of the easiest ways to help protect others is to self-check for symptoms regularly and stay home if you're feeling sick.
In non-pandemic times, a prolonged fever, or one 103 degrees Fahrenheit or higher was considered the benchmark as a symptom for a serious illness for adults. However, with COVID-19, The University of Utah warns a temperature of more than 100 degrees is something to be concerned about.
In addition to fever, other COVID-19 symptoms include:
Chills
Cough
Shortness of breath or difficulty breathing
Fatigue
Muscle or body aches
Headache
New loss of taste or smell
Sore throat
Congestion or runny nose
Nausea or vomiting
Diarrhea.
Wash your hands frequently and avoid touching your face.
Proper handwashing not only reduces the spread of COVID-19 but it can also prevent the spread of other viral illnesses such as cold and flu.
The CDC states that germs are most likely to be spread when you touch your eyes, nose, and mouth with unwashed hands, prepare or eat food and drinks with unwashed hands, touch a contaminated surface or objects, blow your nose, cough, or sneeze into hands and then touch other people's hands or common objects.
When in doubt, wash your hands frequently. If you are unable to use soap and water, the CDC recommends being sure to use a hand sanitizer that is at least 60% alcohol.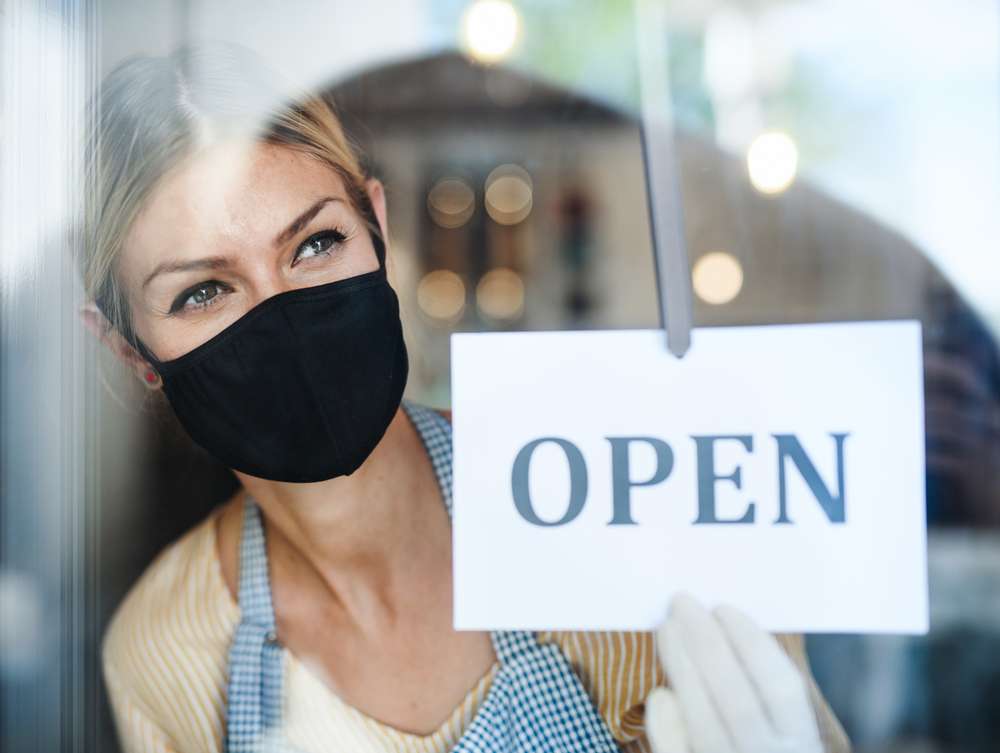 Practice social distancing and wear a face covering.
By now, Utahns are familiar with social distancing guidelines, as well as mask-wearing mandates. The reason these mandates are in force is that they have been proven effective in protecting the mask wearer as well as those in close proximity to them.
"This recommendation is based on what we know about the role respiratory droplets play in the spread of the virus that causes COVID-19, paired with emerging evidence from clinical and laboratory studies that shows masks reduce the spray of droplets when worn over the nose and mouth." states the CDC.
"COVID-19 spreads mainly among people who are in close contact with one another (within about 6 feet), so the use of masks is particularly important in settings where people are close to each other or where social distancing is difficult to maintain."
Learn about high-risk groups and help protect them
The spread of COVID-19 is new, but more is being learned every day about who is at higher risk than others for having serious repercussions should they contract the disease.
The CDC's list for most at risk includes those with cancer, chronic kidney disease, chronic obstructive pulmonary disease, an immunocompromised state from a solid organ transplant, obesity, serious heart conditions, such as heart failure, coronary artery disease, or cardiomyopathies, sickle cell disease, and type 2 diabetes.
Other high-risk groups include those aged 65 and older. The CDC reports that 8 out of 10 COVID-19 deaths have been adults 65 and older.
Cover your cough and sneezes
Coughs and sneezes are very effective in spreading germs into the air and on to high-touch surfaces. According to a study by National Geographic, sneezes are capable of leaving the body at nearly 100 mph and can travel up to 27 feet.
Covering your mouth and nose when you sneeze (and washing your hands after) is an easy way to ensure germ droplets don't get expelled across the room.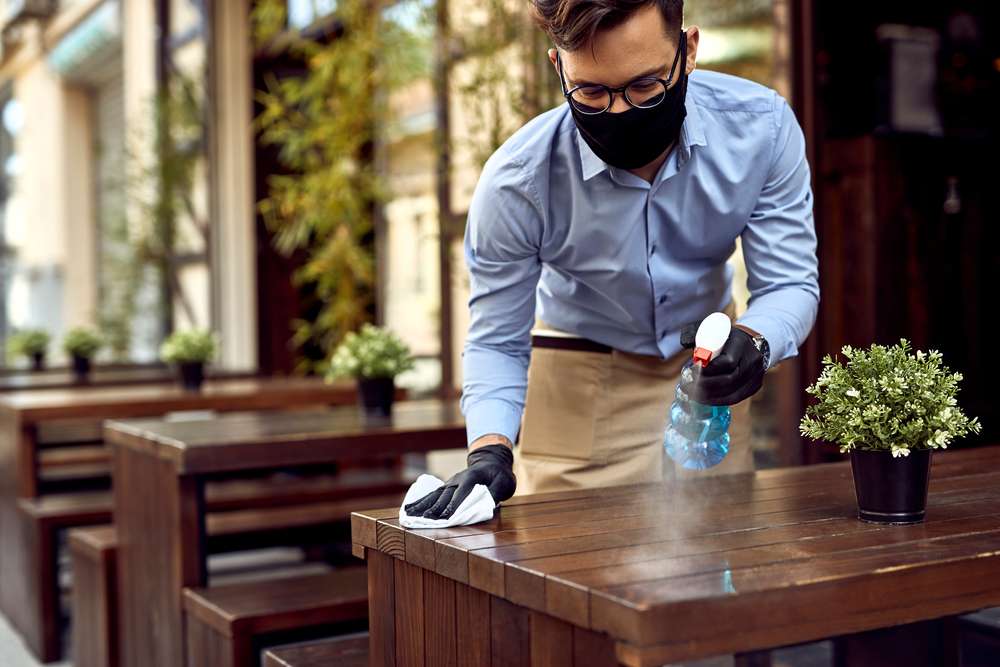 Clean high-touch surfaces frequently
Because so much is still unknown about COVID-19, it's important to keep your business clean and sanitized until researchers can learn more about the virus and how it spreads.
The CDC warns, "Current evidence suggests that SARS-CoV-2 may remain viable for hours to days on surfaces made from a variety of materials. Cleaning of visibly dirty surfaces followed by disinfection is a best practice measure for the prevention of COVID-19 and other viral respiratory illnesses in households and community settings."
In other words, with cleaning and sanitation, it's better to be safe than sorry.
Follow public health guidance as updated
COVID-19 updates develop almost hourly both in the state and the country. With schools reopening, it's more important than ever to stay up to date on public health guidance from the Utah Department of Health. You can find the latest updates from the Utah Department of Health's website.
The pledge to Stay Safe to Stay Open is simple, but it speaks volumes about your willingness to help Utah get back on its feet.
Participating in the Stay Safe to Stay Open campaign begins at StayOpenUtah.com. Taking the pledge is easy. Once you're on the website, you can read and take the pledge online. Second, fill out the short form on the website to ensure your business information is included in the Salt Lake Chamber's searchable database so that consumers and employees can know you have pledged to protect them.
The last six months have been very difficult for the nation's economy, including Utah's. A current priority of the Salt Lake Chamber is to help Utah businesses come back from the economic effects of COVID-19, stronger, and more resilient than ever.
×
Most recent News stories