LOGAN — Former Utah running back Devonta'e Henry-Cole had already transferred to the Utes' rival when he signed with BYU last winter.
On Tuesday, he did it again — to a different rival.
Henry-Cole will suit up for head coach Gary Andersen and Utah State for his final season of eligibility, the Aggies announced Wednesday. The 5-foot-11, 195-pound running back will have one season of immediate eligibility as a graduate transfer.
The move was first reported by a pair of producers at 1280 The Zone on July 20.
The former St. Thomas Aquinas High School product in Florida joins another former Ute in Logan after the Aggies received the transfer of ex-Utah quarterback Jason Shelley to the program. Upon Shelley's admission to the university, Utah State quarterback Henry Colombi announced his intention to transfer — later joining former coach Matt Wells at Texas Tech.
In Logan, Henry-Cole and Shelley will be reunited with Andersen, the former Utah associate head coach and defensive line coach, as well as Justin Ena, the one-time Aggie defensive coordinator who will serve as the team's inside linebackers coach in 2020.
Henry-Cole rushed for 468 yards and four touchdowns on 90 touches in three years with the Utes, which was limited by injuries. But with several former teammates moving on — most notably Zack Moss to the NFL and Armand Shyne to Texas Tech — Henry-Cole was looking for a fresh start.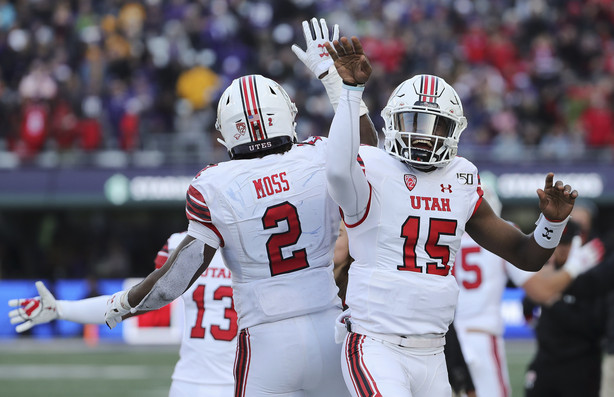 He found it in Kalani Sitake, the former Utah defensive coordinator-turned-head coach at BYU, and a graduate program in biology. Henry-Cole committed to the Cougars just before tipoff of a raucous basketball game with Saint Mary's and signed as part of the Cougars' 2020 recruiting class. He'd already spoken with BYU passing game coordinator Aaron Roderick — who coached Henry-Cole at Utah — and he visited campus within days of his defection from Utah.
"It was pretty obvious he was comfortable right when he got here," Sitake recalled on signing day. "I was really impressed with the maturity he had, the gratitude he had for Utah, and the opportunity provided to be here.
"He's such a genuine young man. But when you saw his interactions with everyone, it was a perfect fit."
Part of Henry-Cole's reasoning — though certainly not all of it, he said in multiple subsequent interviews with various media — involved BYU's Sept. 3 date against the Utes. Henry-Cole even tweeted the date, along with the hashtag committed, when he pledged to the school — a tweet that has since been deleted after Henry-Cole's Twitter account was deactivated.
BYU lost its annual rivalry game with the Utes earlier this month when the Pac-12 canceled the nonconference season, a move that followed the same announcement from the Big Ten and cost the Cougars games against Michigan State, Arizona State and Minnesota.
During his time at Utah, Henry-Cole was baptized a member of The Church of Jesus Christ of Latter-day Saints, with former Ute star Chase Hansen, wide receiver standout Britain Covey, and former walk-on Dylan Slavens playing key roles in his conversion.
All of that convergence of factors — plus a chance to compete for immediate playing time he didn't feel he would get at Utah — led to his transfer.
"You're always looking to upgrade your talent, and we feel like we did that at running back," BYU offensive coordinator Jeff Grimes said after Henry-Cole signed. "There will be a lot of competition to see who lines up next to the quarterback this fall."
All that changed before playing a game with his new team.
At BYU, Henry-Cole was expected to compete with former American Fork standout Lopini Katoa to be the starting running back. Sione Finau, who hurt his ACL last November, and Jackson McChesney were also expected to compete for playing time.
Meanwhile, at Utah State — which recently received a commitment from former Utah quarterback Jason Shelley — Henry-Cole will compete with senior running back Jaylen Warren, a former East High and Snow College star and Doak Walker watch list candidate who ran for 569 yards and five touchdowns in his first season with the Aggies.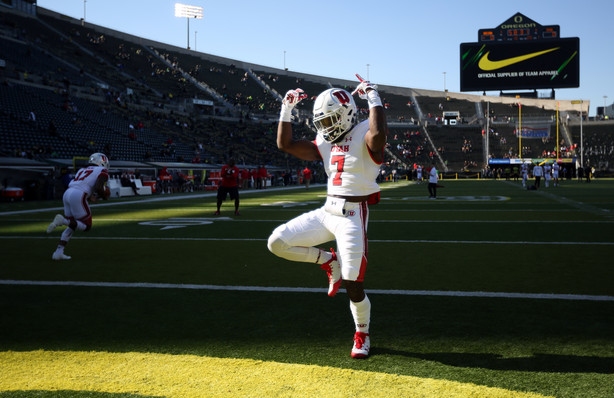 ×
Related Links