Estimated read time: 4-5 minutes
This archived news story is available only for your personal, non-commercial use. Information in the story may be outdated or superseded by additional information. Reading or replaying the story in its archived form does not constitute a republication of the story.
There is a saying that it is better to act rather than be acted upon and that principle holds in this pandemic. The coronavirus is still a challenge but some business leaders have chosen to act responsibly and prioritize safety for the betterment of their employees and customers. They have joined the statewide campaign "Stay Safe to Stay Open" initiated for businesses to remain safe and open.
Below are four businesses that illustrate deeper principles we can apply to our lives.
Think expansion
Local Lead Gen helps companies receive an additional 50 to 100 extra calls a month that are exclusive phone leads for their services. Their clients range from attorneys to mechanics and mobile gig workers as they serve small- and medium-sized businesses. Their mission is to automate and simplify client acquisition, reducing the need for outbound prospecting.
According to CEO Matt Poulton, the company took the "Stay Safe to Stay Open" pledge because "We believe small businesses drive the economy in Utah with literally tens of thousands of small business owners operating in the state. Uniting together to stay open is critical to the success of our clients and the Utah economy."
Poulton also noted that other businesses are their clients and they want them to keep their doors open safely so the community as a whole prospers. It is a great reminder that we are all interconnected and our outcomes are determined by individual actions. You can go through this crisis or GROW through it.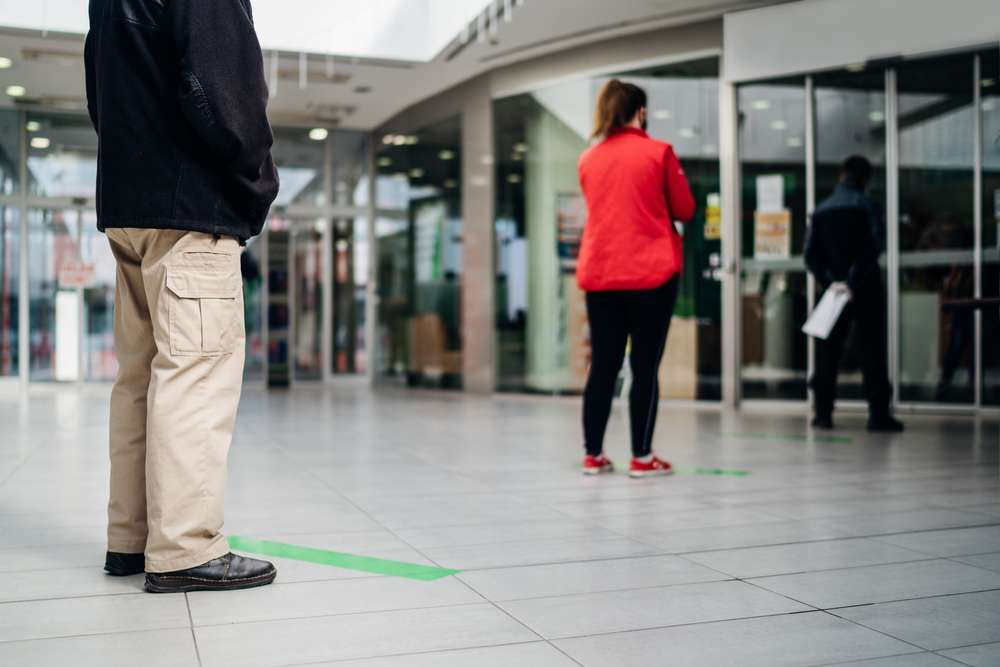 Remember local
A premier business in Davis County, the Davis Conference Center (DCC) in Layton, with 70,000-sq. ft. of flexible meeting space, has taken the pledge to "Stay Safe to Stay Open" and are ready to host gala dinners, small corporate meetings, large family events, and educational conferences.
The DCC can provide superior service for an event and space to socially distance while enjoying family, friends, and events. Notably, the company has created additional guidelines to be safe, in conjunction with the CDC and Davis County Health Department, providing sanitizing stations, directional arrows, in and out entrances, and room layouts with six-foot spaces for social distancing, and all employees wear masks to ensure a safe and healthy environment for staff and guests.
Corporate leadership has stressed how important it is to keep the economy moving and to support one another at this time. Their mission is to help groups and businesses gather and have successful, safe, and healthy events.
Experience charm
Dave Richards, the general manager, at Famous Dave's stresses the importance of taking the "Stay Safe to Stay Open" pledge because he wants his guests to know they are proactive in implementing steps to create a safe, enjoyable dining experience.
When asked if they thought other businesses should take the pledge he responded that the simple act of following these safe habits in the pledge would help slow the spread of the virus and get everyone back to business and economic growth. If more business leaders unite around a common purpose with this pledge, the impact will be greater than the sum of the parts.
Some of the innovations they have put in play are disposable single-use menus and cleaning high-touch surfaces every half-hour. Innovation can be simple, and great settings can punctuate family affairs or business, as they say, "meals close deals."
Family matters
Snider Bros. Meats is a family-owned business that began in 1938 before World War II. Their staying power is a testament to hard work, commitment to quality, and superior customer service. They were one of the first businesses to sign up and pledge to "Stay Safe to Stay Open."
This sixth-generation family business led out early in the pandemic requiring masks and received some backlash for that, but as good stakeholders in the community, they stuck to the principle of safety first and gained new customers because they created a safe place to get groceries.
Food is important but so is their model of treating employees like family and ensuring they have a safe place to work and serve the community. When beef prices rose they never increased margins and always looked out for customers. They increased sanitization from the standard four hours to every 30 minutes. The owners took the lead in the store and set the standard for meats, grocery items, and customer appreciation.
The coronavirus has shown what disruption feels like and demonstrated how much communities throughout Utah are interconnected. Following the examples of these four companies, we can all grow through the challenges that have come through no fault of our own. Join these businesses in taking the "Stay Safe to Stay Open" pledge. That way, we can support each other with safe practices that ultimately lift the economy. More information at stayopenutah.com.
×