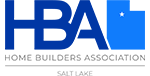 This story is sponsored by Salt Lake Home Builders Association.
For 74 years, the Salt Lake Parade of Homes has defined home taste and beauty. The luxury, the genius designs and décor, and the unforgettable experience of seeing these homes can all be yours in 2020. It's been a tough year for a lot of reasons, but that's why you should make the Parade part of your summer plans.
Whether you go to get a glimpse of how some people live, or if you're looking for some fresh inspiration for your own home, you'll find what you're looking for at the 2020 Salt Lake Parade of Homes. Here are five reasons that this year's Parade will be the best one yet.
1. Historical significance
Although the Salt Lake Parade of Homes isn't the only Parade out there, it was the first in the country. The first Parade was back in 1946, and while times have changed, the high standard set has not.
With the perfect mixture of innovative designs and perfectly planned routes, Salt Lake Parade of Homes delivers to all who attend. If anything, it's significant to get to witness a home tour that's one of the oldest and most well-known for its quality.
2. Fun with safety in mind
Recent concerns surrounding public events are well-founded, which is why Salt Lake Parade of Homes is committed to the safety of everyone involved. It's hard to have a good time if you're worried about safety, which is why the event organizers have ensured extra safety measures. Here are a few of their practices:
Groups will be expected to meet existing social distancing procedures.
There will be no cash transactions on ticket sales.
Masks are mandated to be used following the county guidelines for public areas.
Patrons who are experiencing symptoms won't be allowed to enter homes.
Refrain from touching surfaces.
It has been noted that builders/owners will frequently disinfect commonly touched areas to increase safety of attendees.
3. Innovative ideas
Each year, the Parade organizers strive to include something truly new and unique. Whether that be a groundbreaking kitchen layout, imaginative flooring, or truly clever use of space in novel ways, you're bound to find something to send you off into new and exciting directions.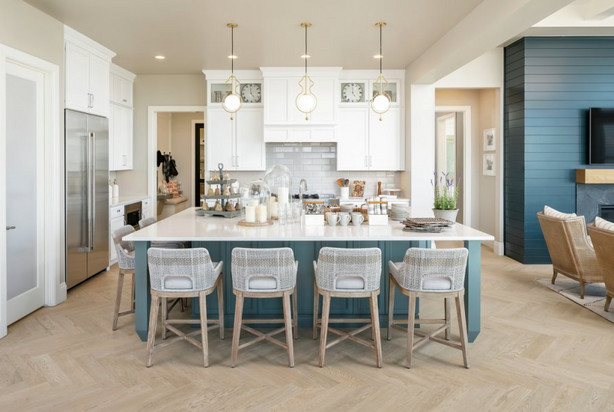 While you typically see sprawling estates and homes on the Parade route, this year, you'll also have the chance to see a tiny home—perfect for the individual or couple who wants to live a simple and minimalistic life. That's one way you'll see inclusive innovation in this year's Parade of Homes.
4. Award-winning design
Parade homes are created to be viewed, but also to be lived in. Liveable space is created with convenience and lifestyle in mind. So while the beauty and style of Parade homes is definitely commendable, it's also about what makes a house a home.
On display, you will see award-winning members of the Salt Lake Home Builders Association. To see the full list of participating vendors, builders and designers, see the Parade of Homes website.
5. Stunning style no matter the size
Homes with several thousand square feet are beautiful and luxurious, but they're also not for everybody. Whether you're a single living on your own, you're looking to downsize, or you just like simpler living, there are beautiful options in the townhome and condo arena.
Next Level Homes' Granite Lofts townhomes in urban Salt Lake City are stylish, modern, and still plenty roomy for any family unit. On the other side of the county in Daybreak, you'll find sleek and modern townhomes—with the look of a luxury condo. The Sego Homes' Major League floor plan with rooftop entertainment areas are ideal for first-time home buyers or someone looking for an excellent community and central space.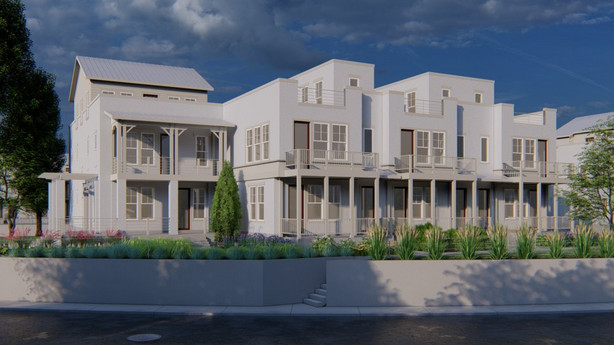 Of course, if you're looking for something reminiscent of a beach house in California, you'll find the Ivory Homes, Santa Monica townhomes in Daybreak something to behold. With their beachfront style exterior to their high-end interior furnishings, you'll feel right at home in these townhomes.
Whatever your inspiration for going, you can rest assured that this year's Salt Lake Parade of Homes is one you'll remember in the best way. Buy your tickets in advance on the Parade of Homes website and enter promo code KSL2020 for $3 off.
×