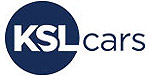 This story is sponsored by KSL Cars.Your next car is waiting. Search Utah's largest selection of new and used cars.
Wanna ride on the wild side? Look no further. The modern-day chariots below have had some, ahem, unique things done to them: carpet instead of paint, unusual engine swaps, and general oddity. You'll definitely garner a lot of attention in these, and it may not be for the right reasons, but hey, no such thing as bad publicity, right?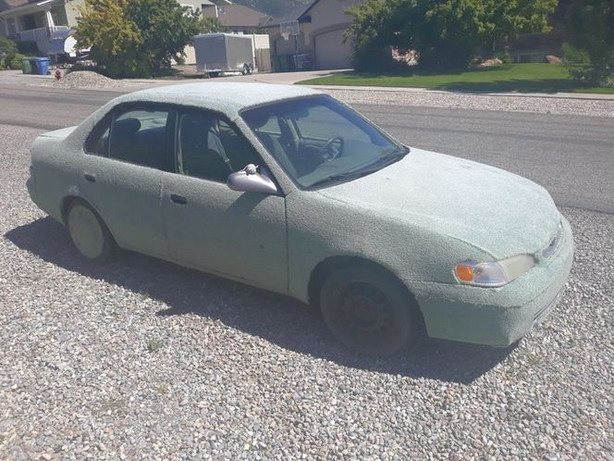 1996 Toyota Corolla with carpeted exterior
This Corolla, ¼ of the way to a million miles, is covered in green carpet. The owner says, "I have had multiple people follow me and tell me how much they love my car." If you ask us, a grand is a small price to pay to get followed, and you should have money left over for a Hoover. Plus you'll never have to worry about scratches again. Your biggest challenge? Wine stains and not getting laughed at and hung up on when you call a carpet-cleaning service to wash your car.
View the listing here.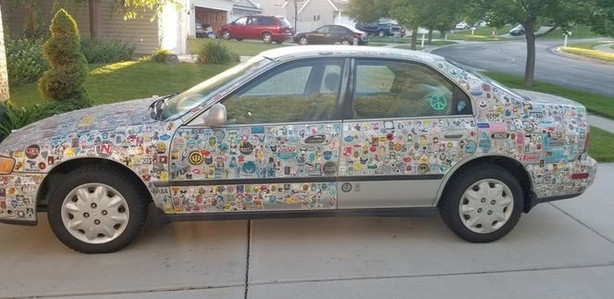 1996 Honda Accord with stickers
The more stickers you display, the bigger personality you have — that's just science. Though not as soft as carpet, this Accord is covered with hundreds of stickers that didn't fit on the owner's Hydro Flask. It's about the same price as the Carpetrolla, and the interior looks exceptionally clean and untouched by anything with adhesive. Maybe you can change that.
View the listing here.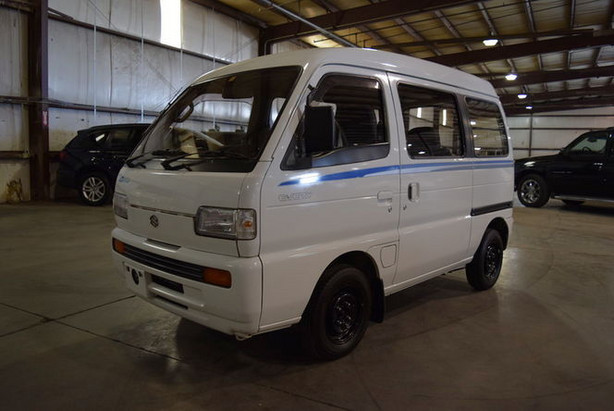 1991 Suzuki Every Micro Van
This 4WD microvan would be perfectly normal… on the streets of Tokyo. But, in Utah, the tiny right-hand driver should get you odd/bemused/confused looks and be a nightmare in drive-throughs and passing on two-lane roads. However, this trouble might be worth seeing the horrified looks of other drivers briefly wondering if their steering wheel is on the wrong side. You'll have an easier time parallel-parking too. It's listed as a Samurai, which was the closest the seller could get.
View the listing here.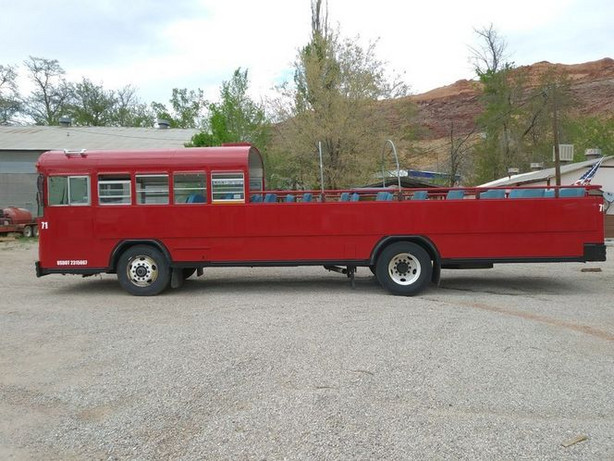 1980 Blue Bird Tourism Bus
You probably saw this on the streets of Salt Lake City last summer, and now the owner is hoping you can make fun out of a bummer — he cites the "tourism collapse" as the reason for letting it go. This started life as a 1997 Bluebird school bus, then got the back dozen seats' roof chopped off to make it a tour bus. We know someone out there has $4,000 and some ideas for a half-sheltered bus.
View the listing here.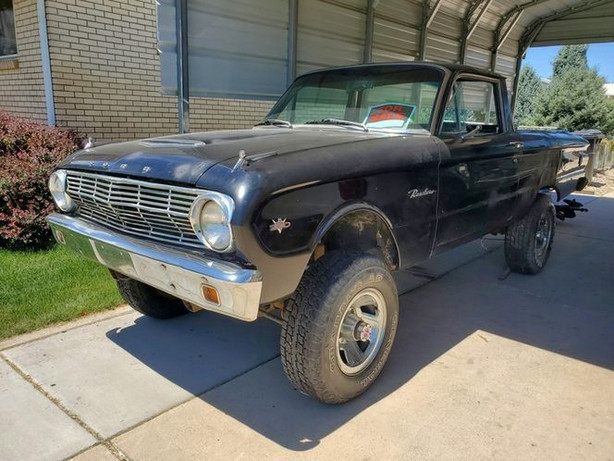 1963 Ford Bronchero
What do you get when you put the body of a 1963 Ford Ranchero, a car-truck now worth $4,000 to $20,000 on the chassis of a 1975 Ford Bronco, a classic off-roader now worth $50,000 on up in great condition? A Bronchero, as the owner calls it — and they're asking $3,500 for it. Looks fun, and the holes for the shifters look clean.
View the listing here.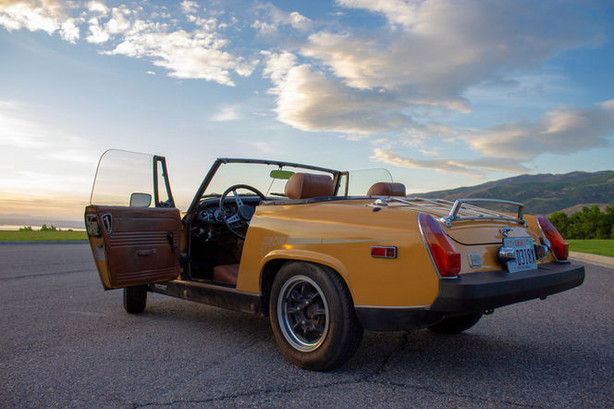 1976 MG Midget electric conversion
The MG Midget could be one of the cutest cars on the road, but reliability and rust problems often make it one of the cutest cars on the side of the road. The owner of this one chucked the dual carburetors for an electric motor. The lister says, "There is still some work to be done on the horn, blinkers, and speedometer," but om-gosh look how adorbs this thing is. Priced just under $4,000.
View the listing here.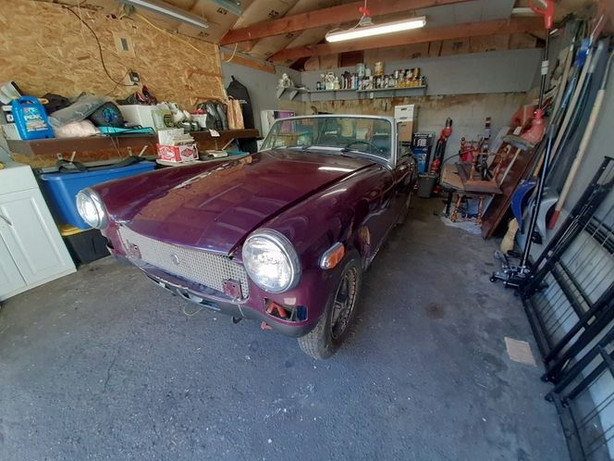 1977 MG Midget with Toyota engine swap
Because there's never enough cuteness in this world, here's another MD Midget. This owner, who's asking for $2,000, took another approach to updating the old (even at the time) drivetrain of the convertible. He dropped a 1985 Toyota engine in it, and says all it needs now is electrical work. Now, those electricals could be as bad as the original engine, but om-freaking-gosh look how impossibly adorbs this thing is.
View the listing here.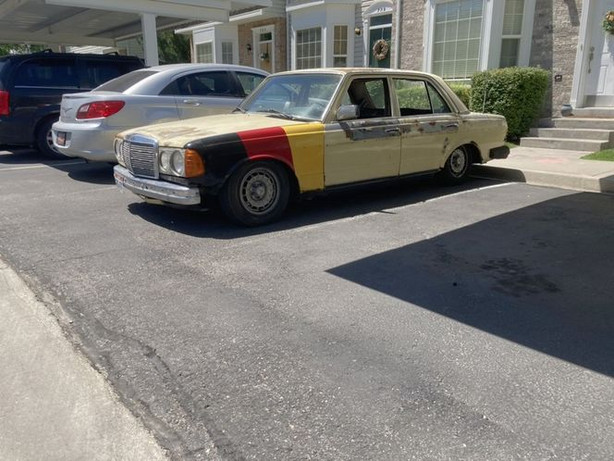 1978 Mercedes 240D
The 240 means it has a small engine, and the "D" stands either for "Diesel" or one of the words people will scream at you* when they get stuck behind you climbing Parley's Canyon. This once-proud sedan now has some special paint on one fender, some paint damage on the back, and more than 300,000 miles on the odometer
View the listing here.
*we mean "dork," of course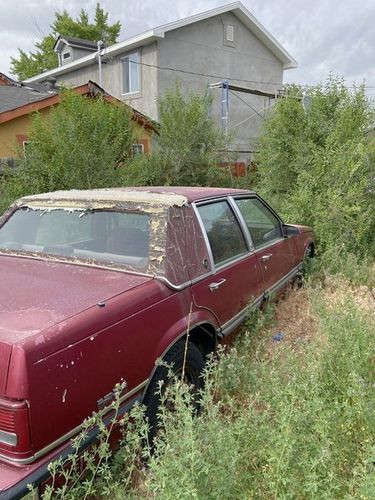 1979 Buick LeSabre
We hope the seller takes this in the best way possible: This is possibly the ugliest vehicle listed on KSL Cars right now. The vinyl top is shot, the paint is shot, and it stopped running sometime in the last two years when they parked it and let the weeds grow around it. Good news: there's a niche out there that embraces the ugly-chic lifestyle. Perhaps someone in that niche could forgo these $1000 Balenciaga dad sneakers and get this car running again for half the price.
View the listing here.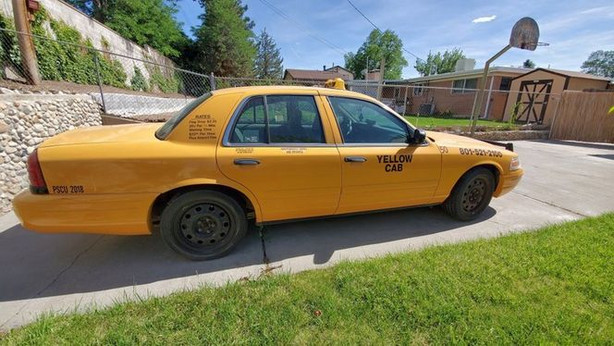 2008 Ford Police Interceptor Taxi
The lister says, "My father retired from the cab business and I am helping sell his cab," which has allegedly 336,000 miles on it and is still going strong. What the lister fails to mention is how cool it would be to drive around in a yellow cab, and all the loading zones you can park in and not get a ticket (test out that theory at your own risk). For some extra fun pretend you're a New York cab driver and honk continuously during standstill traffic.
View the listing here.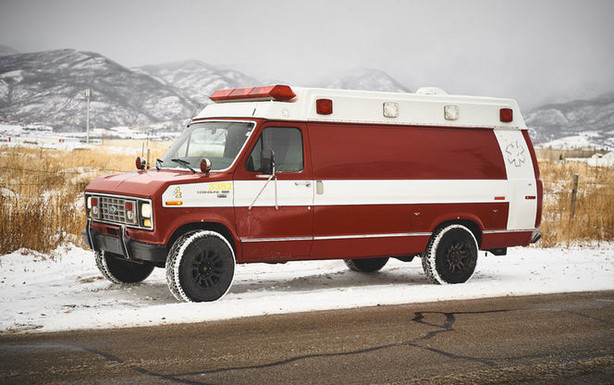 1990 Ford Econoline Ambulance Camper
Converting a van to a camper is nothing new, but what if the van's first life was as an ambulance? The owner says this has all kinds of camping goodies like a stove and solar panels, but best of all it still has the lights and siren. The price is $11,700, but is supported with a long list of upgrades and add-ons. You should probably learn CPR and basic lifesaving skills in case you get flagged down for an emergency though.
View the listing here.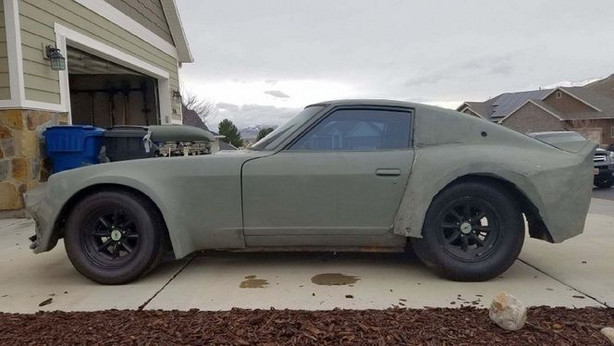 1978 Datsun 280 Z with V-8 engine
The lister says the previous owner put a beast of an engine in it (a Chevy Small Block 434), gave it some beast-look body work, and now it's a beast of a project, with the seller telling of problems with brakes and the radiator.
View the listing here.
×