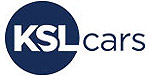 This story is sponsored by KSL Cars.Your next car is waiting. Search Utah's largest selection of new and used cars.
If you want the option of hauling more stuff than people, you're in luck: KSL Cars has about 10,000 trucks listed at any given time. With that wide of a selection you can choose your doors, bed size, engine, towing capability, and color — and still be left with a lot of choices.
Although trucks are a universal language, price is not, so we did some sifting for you and found some fun samples that could get you hauling no matter your budget. We'll start cheap, and you can keep reading as long as you can afford 'em (or dream about 'em).
Disclaimer: some of these listings might be sold by the time you read this article. We'll try to update the list accordingly.
1980 Chevrolet C/10
This listing is the epitome of a basic old truck: 350 engine, four-speed with a big shifter, covered bench seat, rusty body, and a camper shell with a padlock. The $1,400 price is pretty basic, too.
See the listing here.
2002 Cadillac Escalade EXT
This is the Caddy version of a Chevrolet Avalanche. The listing says this was owned by a nursery. It says the engine and transmission are fine, but apparently hauling dirt and plants around in style is tough on the seats, windshield, 4x4 system, and parking brake. But who needs those fluffy features when you're driving a Cadillac for $1,500?
See the listing here.
1970 Ford F-100
The late '60s–early '70s truck market is heating up, so get in early with this almost rust-free (just a couple of holes in the floor) investment. When you buy in this age group, dings and faded paint are cool, and blanket seat covers are OK, too. That means this is worth its $2,400 price.
See the listing here.
1977 Jeep J10
Years before there was a Jeep Gladiator there was a Jeep Gladiator pickup. This has the big 360 engine, 4-speed manual transmission, and Levi's interior. Forgotten for a generation, these are coming back. Invest early for $3,000 and gas to Hurricane.
See the listing here.
1987 Toyota Pickup
Go watch the four-part BBC Top Gear video "Killing a Toyota" and then grab this 1988 Pickup of the same vintage for $3,600. Without spoiling the video's ending, let's just say you'll want one after watching it, and won't bat an eye at the 218,000 miles on it. The name Tacoma started in 1995; search for "pickup" in model years before then.
See the listing here.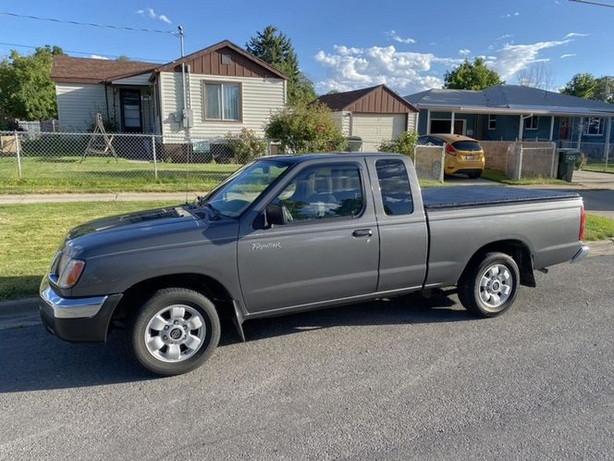 2000 Nissan Frontier
We had to find a little get-around pickup for our list, and this one looks well-cared-for, with plenty of miles to go. No frills except the upgraded stereo. Seller is asking $4,900.
See the listing here.
2004 Ford F-350 King Ranch
This was the loaded model of its day. It makes our list because it looks like it has had excellent maintenance and its saddle-leather seats look like they're aging beautifully. It's listed for $10K, a fraction of what comparable models sell for today.
See the listing here.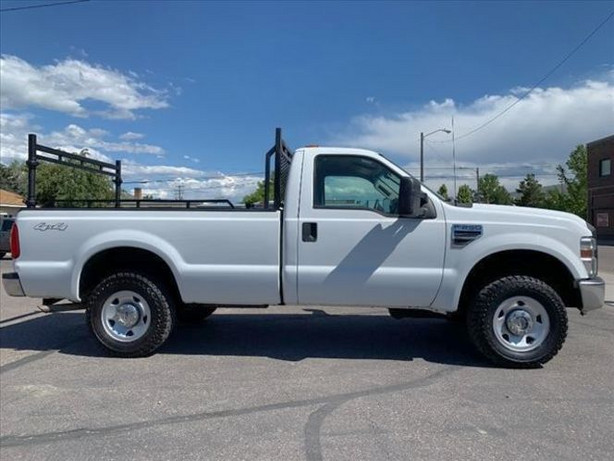 2008 Ford F-250 XL
All work and no play makes for a solid tax deduction. This all-biz, plain white laborer has a rack with amber lights on top to let everyone know you're on the clock. Asking $10,995, but it comes with a tax-deductible trip to beautiful Pocatello.
See the listing here.
1955 Chevrolet ½-Ton Pickup
This listing says grandad restored it in 1996, but it (the truck) has sat since. A six-window cab and a long, stepside bed are a rare combination. It needs a little re-restoring. In 1955 Chevrolet produced two very different-looking trucks; this is the older, carryover one listed for $14,000.
See the listing here.
2009 Ford F-150
Ford sold 413,625 F-150s in 2009, so why pick this one? Well, first of all, it has a few extras for its $15,000 asking price. Also, you won't lose the gold paint job in a parking lot of black or white trucks.
See the listing here.
1993 Toyota Pickup
This struck us as a peculiar listing. It's a base model that didn't even come with two mirrors or bumpers (seller has both in boxes) that looks to be in near-showroom condition without a scratch anywhere in its plain white paint, and the lister is asking $23,500 for it. It has fewer than 4,300 miles on it, but we've yet to see a bare-bones Toyota truck at a museum or car show.
See the listing here.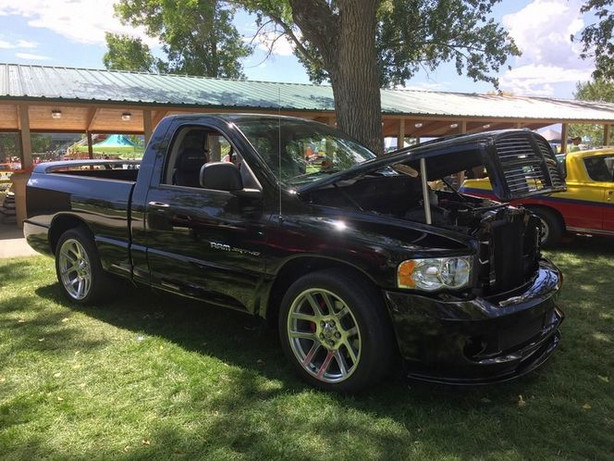 2004 Dodge Ram SRT-10
For three years, Dodge combined a Viper and a truck and made the SRT-10. It has the 8.3 liter engine from the Viper and a six-speed manual transmission with a Hurst shifter. In 2004 it held the world record for "World's Fastest Production Pickup Truck" hitting 154 mph. They stopped building them in 2006, so this babied and garaged specimen is pretty rare, even at $37K.
See the listing here.
2019 Chevrolet Colorado ZR2
What makes a ZR2 so special? Ask the U.S. Army: they just placed an order for GM to build a couple thousand Infantry Squad Vehicles. They'll be picked up by and dropped out of helicopters, and will be built with 90% off-the-shelf parts. This is the cheapest civilian ZR2 on KSL Cars right now with a clear title at $39,995.
See the listing here.
2014 Toyota Tundra SR5
In 2008 Toyota started selling a bolt-on supercharger for the 5.7-liter V8, bumping it past 500 horsepower and 550 lb-ft of torque. 2015 is the last year for official Toyota ECU reflash capability, so grab this 2014 for $28,500, throw the supercharger on it, and leave some money in the budget for smoked tires.
See the listing here.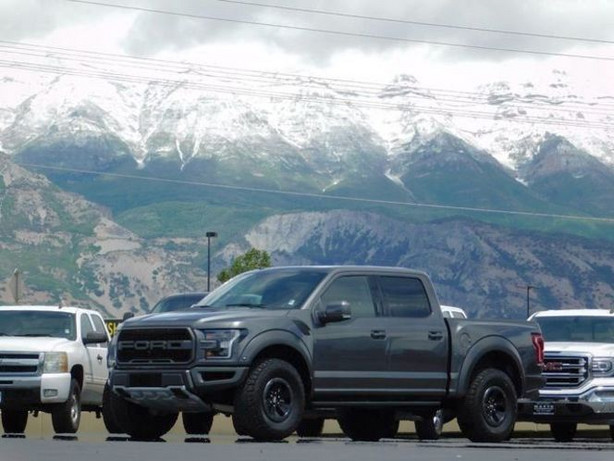 2018 Ford F-150 Raptor
Ford built a reputation for the Raptor in 2010 by giving it a big V-8 and a lot of off-road-friendly wheel travel. After a break, it came back in 2017, this time 500 pounds lighter and with more power. Your high school physics teacher can explain why it's even faster now, and the smaller, turbocharged engine gets you three more miles per gallon. Here's a decent gray example listed at $61,900.
See the listing here.
2020 GMC Denali 3500
Sometimes big is what you need. This Denali is a half-block long (just kidding, it's only 21½ feet!), and still has all the features of a family truck. At $80K, you want to make sure that you really need big and ready to give up drive-thrus.
See the listing here.
2020 Ford F-150 Shelby Edition
They'll give you a loaded F-150 with Shelby appearance upgrades and a 770 horsepower supercharged engine. All they want in return is 106,625 of your dollars. This dealer has several ShelbyF-150s listed; we chose this one for its Shelby Mustang paint and stripes.
See the listing here.
2017 Ford F-350 Platinum
This listing, with a photo of the truck on the cover of Truckin' magazine, explains that it was built for the Specialty Equipment Manufacturers Association. SEMA holds a big show every year with the latest add-ons for vehicles, and this looks like an attempt to use them all for $125K.
See the listing here.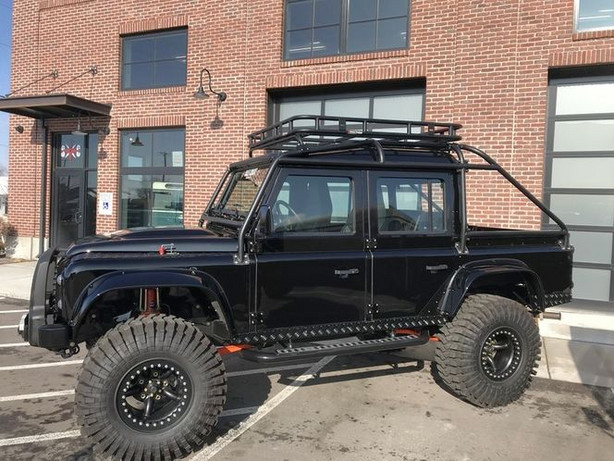 1986 Land Rover Defender
Not counting typos (we don't think this listing asking $22,500,000 for a 2011 Ram is serious), this is the most expensive truck on KSL Cars right now. Built as a replica of one used in the James Bond movie "Spectre," it packs every off-road update available in black for $157,000.
See the listing here.
×