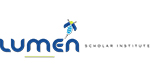 This story is sponsored by Lumen Scholar Institute.
Most parents of Utah's school children still don't know what to expect come fall – keeping them (and much of the country) in academic limbo. After a spring spent juggling stay-at-home orders and newfound homeschooling responsibilities, the only thing certain about education in 2020 is unprecedented uncertainty, unless your child is already enrolled in a highly academic and hands-on virtual program, of course.
For students of Lumen Scholar Institute, a statewide charter school based in Orem, quality distance learning is the norm. This is not the typical distance education most Utah students experienced at the end of the school year.
Virtual education turned inside out
Lumen prides itself on having created a never-before-seen learning model rather than attempting to adapt in-person education to a virtual environment.
"In Lumen's first year, we tried to apply a traditional brick and mortar style model to an online platform which absolutely did not work," recalled Kristy Gordon, founder of Lumen Scholar Institute.
The school took what they had learned and began reimagining what virtual education for students in a K-12 school should really look like. "We took existing online models that were geared toward higher education and flipped them over and turned them inside out, examining every aspect of them," Gordon said. "After years of studying research and doing data analysis of what produces the best learning outcomes, we now have a model that is yielding consistent results."
What Lumen has been able to develop is remarkable considering the lack of research and models for live instruction in a virtual setting. "We discovered that students thrive in a synchronous environment where direct instruction is provided by a teacher," Gordon said.
The students at Lumen can see, hear, and interact with their teacher and peers in real-time as if they were in a regular classroom. Lumen uses the latest state-of-the-art technology to bridge the proximity barrier that usually exists in a virtual learning environment.
The technology allows the teacher and the students to share work and collaborate during class sessions. Students can talk with the teachers live and turn assignments in on the interactive ipads instantly. No longer are students stuck in a boring online platform they have to navigate on their own.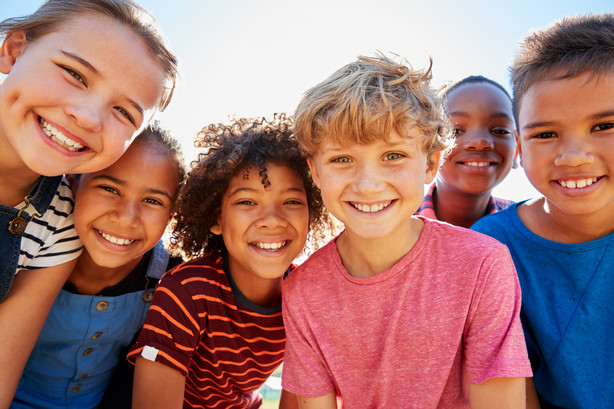 This model has certainly proven to work this year as Lumen students excelled even during a global pandemic. Meanwhile, their peers and other teachers from around the state struggled to keep up with distance learning. For Lumen students, learning at home was business as usual.
"Lumen was prepared for COVID-19 with no interruptions to instruction," Gordon said. "We already give our students the attention they deserve in a virtual classroom because of our years of experience testing what works and doesn't work."
Social distance without isolation
There is more to school than just learning. Kids want to make connections. This fact has always been embraced by Lumen as they mastered the art of distance learning and socialization long before COVID-19.
"Parents and sometimes students often think that online learning means their student will miss out on social interactions," Gordon said. "This is a misconception, especially when it comes to Lumen.
The school considered social connections to be just as important as their academic program and both were developed simultaneously. "We teach students how to connect in and out of the classroom," Gordon said. There are a wide variety of social opportunities for students from class parties to field trips and everything in between.
The price is right
Because the average Utah private school education costs an average of $8,640 for elementary and $13,987 for high school (according to Private School Review) many parents may feel at the mercy of public school programs. That's where Lumen Scholar Institute really shines.
As a public charter school, Lumen is free for Utah students, including the school's no-fee policy. Lumen provides literally everything, including the cap and gown at graduation. The cost of a school dance won't break your budget either as these are included as part of each student's enrollment.
While Lumen has historically been enrolled to capacity, the school has decided to increase caps on most grades because of the uncertainty so many are feeling about the 2020-2021 school year. With a larger student body, Lumen is also in the process of hiring additional top-rated teachers to join its team.
"We are currently looking for engaging teachers that love what they do," Gordon noted. Previous experience with virtual learning isn't required: "We provide the training on how to be an effective, life-changing virtual teacher," she said.
The ultimate flexibility
While the unforeseen transition to remote learning this past year threw most Utah families for a loop, many students (and their parents) quickly appreciated the increased flexibility it provided.
One Lumen parent said, "Sometimes in traditional schools, it feels like you are in a rut because it's the same thing for everyone. Lumen is forging a new path in education. It's an opportunity to make a choice for your family."
With Lumen, you keep that flexibility – without the responsibility of navigating and leading your child's education. If you're ready for an academic program you can count on this fall, consider the benefits of a tried-and-true virtual education experience. For more information, visit Lumen Scholar Institute.
×