Estimated read time: 6-7 minutes
This archived news story is available only for your personal, non-commercial use. Information in the story may be outdated or superseded by additional information. Reading or replaying the story in its archived form does not constitute a republication of the story.
Every child deserves a quality education and studies have shown that this is especially important in the early years.
Unfortunately, not all Utahns have the financial means to put their children into private preschool programs. Some are unable to afford any program at all.
The Utah Department of Health reported that approximately 104,533 Utah children were living in poverty in 2018. According to the same report, children born into poverty are less likely to have regular health care, proper nutrition, and opportunities for mental stimulation and enrichment.
Thankfully, the Utah Community Action (UCA) Head Start preschool program is providing these education and health services to young children who would otherwise not be prepared for kindergarten at no cost.
UCA's Head Start program has been named the Best Public Preschool in Utah nine times and was selected as one of five exemplary programs nationwide for Bellwether Education Partner's study of model Head Start programs.
"Amelia has loved going to preschool, and constantly raves about her teachers. You can tell from the way she talks about them that they truly love and care for every child in the classroom," offered Paola Leao, who enrolled her daughter in the program. "Head Start's teaching covers academics as well as life skills, which has been so valuable to me as I navigate parenthood."
For those interested in applying, here's what you need to know.
The 5 main elements of Head Start
At Head Start, learning focuses on each individual child, not just the group, with classroom environments that are nurturing and responsive to children. To achieve this, the program focuses on five educational elements: social and emotional skills, physical well-being, health, nutrition, and parent engagement.
Children acquire these skills through outdoor activities, playtime, movement, health screenings, nutritional meals, and family support. Since parents are the first and foremost educators of their children, Head Start encourages them to engage with the program and provide their input.
Research-based education
By utilizing research-based education, the Head Start program helps children thrive—both at home and school.
With Head Start, your child will learn through fun games, songs, and activities that aim to increase development. They will reach early developmental milestones such as making friends and playing with others, using their fingers and hands, following directions, expressing themselves, and showing an interest in learning.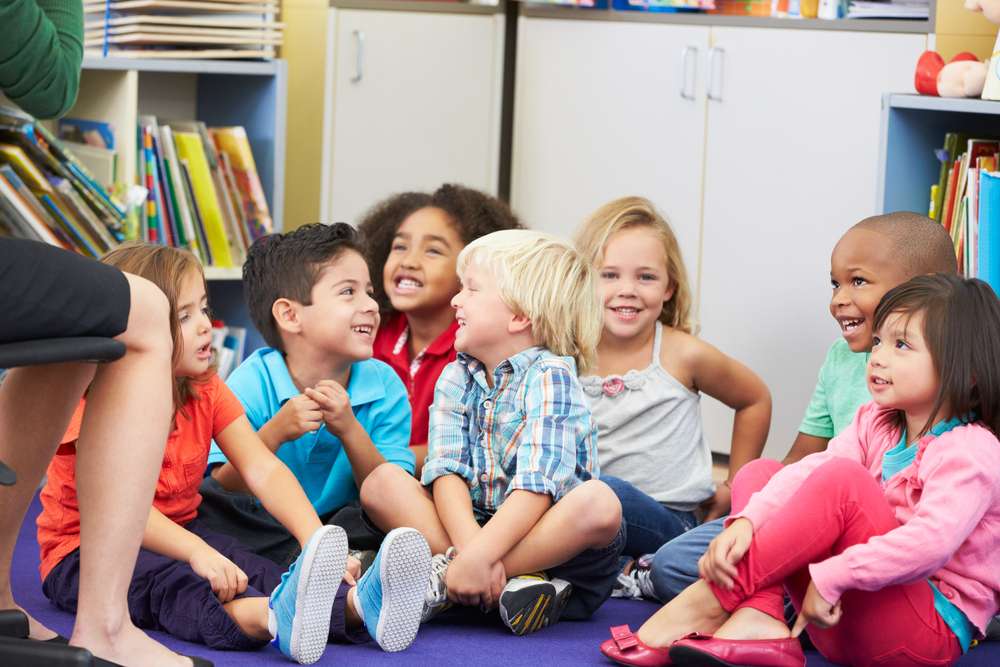 Since many teachers are bi-lingual, children who are not native English speakers have the chance to learn English in a supportive environment. All children also have an opportunity to learn about other languages and cultures.
Children who attend Head Start have been shown to have certain advantages over those who don't. The Head Start Impact Study found Head Start students scored better than a control group of children in all measured domains of cognitive and social-emotional development.
Benefits also include better social skills and impulse control, as well as decreased problematic behaviors, such as aggression and hyperactivity. The Hamilton Project also found these changes to have a long-term impact, with Head Start students more likely to graduate from high school, college and complete post-secondary degrees and certifications.
Nourishing the mind by nourishing the body
Any parent or educator knows that it's difficult to teach a child who's tired or hungry. Researchers at the University of Virginia's Curry School of Education discovered a direct link between what children eat and their performance in the classroom.
This is why Head Start also provides children with two highly nutritious meals per day, prepared from scratch as a part of their free program.
In 2012, former first lady Michelle Obama's Let's Move! program recognized the Utah Community Action Head Start program's efforts to help build a generation of healthy kids through their innovative meals program.
Support beyond the classroom
Children aren't the only ones who benefit from Head Start. The program offers comprehensive support via family and parenting classes for adults.
Head Start encourages parents to take an active role in their child's education through various family engagement opportunities, including regular events and at-home activities that tie into classroom learning.
But support is not strictly limited to the classroom.
Utah Community Action free programs also assist families who struggle to find affordable housing or keep up on utility bills. Addressing these barriers to self-reliance empowers individuals, strengthens families, and builds stronger communities.
Application and eligibility
With 42 locations in Salt Lake and Tooele county, the highly beneficial Head Start program is also highly accessible. The program is free for children between the ages of 6 weeks to 5 years old, and children do not need to be potty trained to attend.
Parents have the option of a 3.5-hour, 6-hour, or 8-hour day. With limited availability, families are encouraged to submit applications now for the 2020-2021 school year. Due to the COVID-19 crisis, classes are currently operating on a limited schedule using a curbside pickup and drop off model with smaller classroom sizes with a maximum of 9 children.
Additional health and safety measures are also in place to protect children and Head Start staff. Measures include frequent cleaning and handwashing, revised activities and procedures, and personal protective equipment for teachers including masks, smocks and gloves. As a nationally accredited program, the measures follow strict local, state, and federal guidelines to maintain safety for staff, children and families.
Head Start and Early Head Start provide educational activities, medical and dental referral services, nutritious meals and self-reliance services for the entire family. Priority is given to families whose income falls within the federal poverty guidelines or children with disabilities. Head Start also offers a prenatal program for expectant mothers.
To submit an application, visit the Utah Community Action website, or contact the Enrollment team at 801-972-2337 and an Enrollment Specialist will assist you.
×