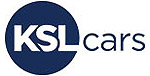 This story is sponsored by KSL Cars.Your next car is waiting. Search Utah's largest selection of new and used cars.
There are more than 68,000 vehicles listed on KSL Cars right now. After you enter search parameters like your price, seating, and body style, you'll thankfully only see a fraction of those. We took the time to pull some favorites from the great listing expanse in five categories. Some are more practical, but most are just fun for the money.
Reminder: some of these listings might be gone by the time you read this article, but we'll try to update it the best we can.
0-$10,000
You can expect the interesting vehicles in this price group to be approaching or past their 10th birthday, but we still found some great ones.
This makes the list because it's a mix of crossover (it's basically a Ford Edge underneath) and extra luxury, and its grille is reminiscent of the Lincoln Continental's from the early 1960s. This one's front-wheel drive, not four, which gets you one more mile per gallon. It's listed at a dealer for $2,499. We tested one out when they were new, and remember they were really good driving through dips and deeper gutters.
View the listing here.
These are almost sleepers. The Mazdaspeed6 looks like the other Mazda6s except for its bulging hood, upgraded wheels, and twin tailpipes. The Mazdaspeed versions have 270 horsepower, a six-speed manual, and all-wheel drive. They are fun and fast to drive without trying hard to look like it. Car and Driver Magazine got one to go 0–60 in 5.4 seconds. This one looks extra clean, listed for $5,300.
View the listing here.
It's a pleasant gray color on a pleasant-looking car. What takes it from pleasant to favorite is the four-cylinder engine that gets you 39 miles per gallon on the highway. Buying less gas is always pleasant, and if you can talk 'em down a little on the $8,899 price, it would be even more pleasant.
View the listing here.
There are more than 3,000 F-150 pickups on KSL Cars. Unlike today's family trucks with more back seat than bed, this one has the smaller back seats and a six and a half-foot bed. It's simple, it looks extra clean with recent mechanical work done, and it's listed for a competitive $9,500.
View the listing here.
If you're looking for three rows of seats without three tons of weight, check out this Mazda CX-9. Let's not kid ourselves with "fun to drive," but it is far from the labored driving of a typical SUV. It goes 0-60 in 7.1 seconds, faster than a Ford Explorer. The California plates are a good omen for avoiding rust.
View the listing here.
$10,000-$15,000
Options pick up in this category, so we cast the net wider for interesting finds.
This is listed as a barn find, but it looks like it has already had some restoration work done. Don't worry; there's plenty more to do on your way to car-show glory in this 455 cubic-inch, four-on-the-floor rare, round-headlight beast. Your fun starts at $10,500 but will probably end thousands later.
View the listing here.
The Fusion is a good-looking sedan, and getting 42 mpg combined makes it even more attractive. As a plug-in hybrid, you can charge up its batteries for a claimed 21 miles all-electric — enough for most commutes — before you even start burning gasoline. They combine for 610 miles of range, farther than most bladders will allow before stopping anyway. This one's listed for $13,995.
View the listing here.
It's America's most-popular non-truck vehicle! This one's closing in on 100,000 miles, which shouldn't be an issue! We are ending every sentence with an exclamation point because the ad for it does! Yelling gets old, but it's a fine vehicle! New water pump! We'll stop yelling now!
View the listing here.
The owner said he's had this car for 30 years, meaning he had it when everyone laughed at 914s. No one's laughing now as drivers have discovered the car is really fun to drive and its $16,500 list price is reasonable, especially for its 85,000 miles.
View the listing here.
Even though it's called a "base" model, this Soul still has its convenience bases covered. Two years old and its half-price at $13,999. Lots of hauling capability for its size and it still claims 30 mpg. Some people will mock the styling, but the Soul is Kia's best-selling model, proving that some people will mock anything. They're just jealous.
View the listing here.
There are more than 300 Mustangs listed on KSL Cars, but you could count the 2009s on one hand and still have a few fingers left over. It makes the list because it's handsome, has the V-8, manual transmission, and looks like it has been living the cush, salt-free life in St. George. $14,000 and it comes with a hood scoop.
View the listing here.
The Flex has been a smaller-numbers vehicle since it started, and now that Ford discontinued the seven-seater it's becoming even rarer. The Limiteds are loaded, and the Ecoboost engine (turbo) gives it more power for the same mpg. We love the white roof and its dual sunroofs. Plus, if you buy this one listed at $11,385 you'll have an excuse to drive to Eden.
View the listing here.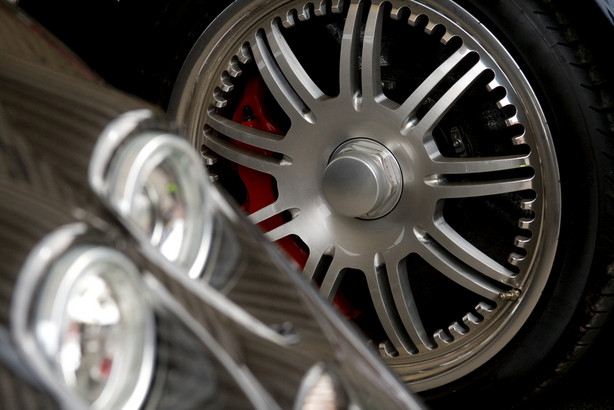 $15,000-$20,000
This range opens up vehicles that are near new, a bit older or even flashier. We picked a mix because you only live once, but you can buy many times.
2011 Chevrolet Silverado 1500 LT
There are more than 15,000 trucks on KSL Cars right now, and more than 1,000 in this price category. But only one being sold by Jake in Idaho. He's letting his low mileage (average 7,600 miles annually) Silverado crew cab go for $18,200 OBO, so you could probably talk him down. We're just hoping he takes some of the sale's proceeds to get a better camera; only one of the ad's 15 pictures is upright.
View the listing here.
This 'Vette could give you an interesting ownership experience for two reasons: 1) It's a convertible that can put very fast wind in your hair. 2) It's a repo, meaning someone else probably has a key to it and thinks they still have a claim to it. The photo has a steering wheel lock in place. As long as you can park it in a garage overnight and can outrun whatever the previous owner got to replace it, you should be fine. Because checking your mirrors all the time can be James Bond–interesting.
View the listing here.
2017 Volkswagen Golf GTI Sport
The GTI started the hot-hatch segment, and this one has a lot of aftermarket upgrades. Listed for $19,000, it looks like it has been loved throughout its young life, and the seller claims he's moving up to a Golf R. He also says he's "only looking for serious buyers, NO JOY RIDES!!" How's he going to know if you want to drive to North Logan just for a ride in his tricked-out hatchback? Bwa-ha-ha….
View the listing here.
This cute British convertible is listed for $18,000. The price seems a little high, but it's hard to know because there are only two wide-shot photos. Be careful making a lower offer because "Serious offers only and no low balling please." Is it low-balling to inform him of a better-looking TR6 on ebay for $15,900?
View the listing here.
If you want some two-seater top-down driving, this might be a better approach at $15,000. This Z3 claims about 500 miles a year those times it got out of the garage. It has the bigger engine (3.0 liter) option, upgrades, and original tool kit. Plus you can pretend you're James Bond in "Goldeneye."
View the listing here.
The Mercedes E-Class is big but not too big. This black with tinted windows offering will get you some mystique for $18,990. It looks like and claims to have Mercedes maintenance records. It's six years old, but that's only three years old in technology if you count how long it takes the other companies to catch up, and Mercedes styling moves along slowly so it doesn't look too dated.
View the listing here.
These sellers are trying to get out of their loan, and this looks like it's worth a look if you're looking at new Fits. This has the manual, but your grandfather can teach you how to drive it. Seller is claiming 40+ mpg and asking $16,600. Bring your money and/or financing and meet him at his credit union to pick up the title if you want to have a Fit.
View the listing here.
$20,000-$30,000
You can get new vehicles in this price category, but the longer you let them age, the cooler they get.
Please note the RS in the name; this is no ordinary Focus. The RS takes the 2.3 liter turbo out of the Mustang and squeezes 350 horsepower out of it. That gives you about the same power as a Chevy Suburban and a ton less weight for it to move. They go 0–60 faster than Subaru WRXs. This particular listing made our favorites list because it has a clean title; most of the RSs on KSL Cars have salvage titles, making us wonder who's driving these?
View the listing here.
If Utah had a state car, it'd be a Subaru. This new Outback has the smaller engine, is plain white, and is priced a little below MSRP. None of those make it a favorite; this is just a reminder that you can find new models on KSL Cars, too.
View the listing here.
The faster-than-a-GTI Golf is also much rarer: VW sold almost 24,000 GTIs in 2016, versus fewer than 4,000 Rs. This hot-hatch is almost as fast as a Focus RS. Buy this one and take it to our favorite GTI listing above and offer the seller a joyride.
View the listing here.
These high-performance coupes are rare: Over this generation's five-year run, they sold 9,087 total. The V-10 engine claims up to 500 horsepower and cuts its weight with carbon fiber, plastic, and aluminum body parts. They still weigh two tons. The listing claims this one is in pristine condition, which makes its $24,500 price competitive.
View the listing here.
This isn't on the list because it's the more practical Unlimited model that doesn't punish the rear passengers. It's not here because it has fewer than 3,500 miles a year on it. It makes the cut because it has a soft top and is ready to sunburn your scalp this spring for $28,500.
View the listing here.
1964 Ford Thunderbird Convertible
You were not shopping for this, but it's worth a look. The official color is "Samoan Coral" but it looks pink and has the rare Sports Roadster option that covers the back seats with headrests that flow into the trunk area. It also has the rare wire wheels. Priced at $30,000, you had us at pink convertible.
View the listing here.
A reminder that just because you want a crossover doesn't mean you have to be boring about it. How about a red Italian? This has all the practical crossover stuff but is more fun to drive. Side effects include giving it a name and talking in a grossly exaggerated Italian accent when around it.
View the listing here.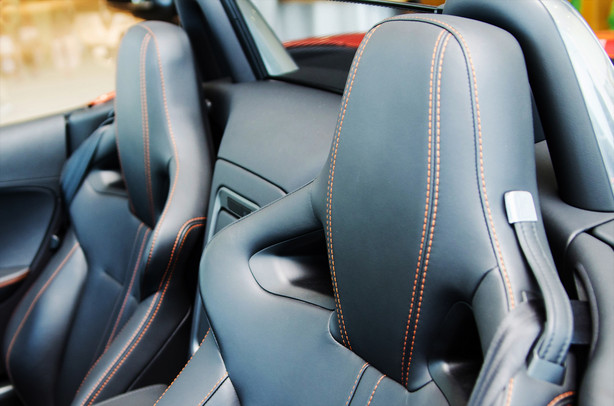 $30,000 +
Now we're having some fun. You can find some fast, interesting rides in this price group, and so did we.
But what if the zombies have guns? This armored assault-style truck has bulletproof glass and gun turrets. We're guessing that SWAT teams find their gear on KSL Cars. They claim low miles (34,000) thankfully. Listed at $145,000, but who can put a price on this level of safety?
View the listing here.
The ad says this is a 1972 but it looks more like the much more desirable 1962 with a ragtop. The owner explained that it's from Brazil, where they made the split-window model until 1975. It looks beautifully restored from the new seats and belts to the clean underside, and worth 10 trips to Wyoming to pick it up for $39,500.
View the listing here.
These cars are nuts, and we mean that in a good way. They came from the factory with a 707 horsepower engine — about three times the power of a peppy car — but were well-mannered, comfortable, and about $60,000 new. You can get in this one for $48,499. The ad lister writes about it using beautiful metaphors, so learn more from directly from the well-crafted listing:
View the listing here.
2019 Dodge Challenger Hellcat Redeye Widebody
Because 707 horsepower apparently wasn't enough for some people, Dodge topped itself with the 797-horsepower Redeye. These started out at $78,745 new, so it's nice to have one come down in price enough to afford a new set of rear tires every month.
View the listing here.
Normally, when you go from car to crossover the first big compromise is driving dynamics. That shouldn't be a problem with this AMG (Mercedes' performance arm) GLC. These are fast, loud, and can get through a canyon without their tires crying every turn. This listing says this is a one-owner vehicle that was only driven around the block eight times. Really — 8 miles on it for $75,987.
View the listing here.
This is not your average commuter Civic. The Type R has been revving its 300+ horsepower engine and beating bigger cars the world over since 1997. It came to the U.S. in 2017, and here's your chance to get one before some tuner kid starts abusing it (see Ford Focus RS notes above). It claims to have been garaged, and the photos back that up. Asking price is $39,500.
View the listing here.
$150,000 +
Listings thin out when you look above $150K, but they get much faster.
Wanna keep up with and sometimes beat a Tesla Model S? The Porsche Taycan has arrived. They call it a Turbo, though turbos get their power from exhaust gases, and this electric doesn't make any. MSRP is $165,670, about $60K more than the Tesla, but hey, 0–60 in 2.4 seconds.
View the listing here.
2014 Ferrari 458 Italia Spyder
If you want to go fast, turn fast, and get in and out of stores and restaurants fast, this is not the car for you. In Ferrari Red with a tan interior, you're going to get peppered with questions and photo requests everywhere you go. This is our only listing with a branded title, but if you can't afford a little risk in your $159,995 investment, you're not having enough fun with your money.
View the listing here.
Like the Ferrari above, you're going to draw a crowd wherever you go, but maybe a few less lookiloos as this is black: Black body, black paint, black interior, blackety-black all over except for the red brake rotors and red seat stitching. You can make the Batmobile look slow and cumbersome for $178,000.
View the listing here.
×