Estimated read time: 6-7 minutes
This archived news story is available only for your personal, non-commercial use. Information in the story may be outdated or superseded by additional information. Reading or replaying the story in its archived form does not constitute a republication of the story.
This story is sponsored by KSL Cars.Your next car is waiting. Search Utah's largest selection of new and used cars.
The following cars are not head-turners. No one has ever snapped selfies for the 'gram next to a parked Toyota Previa. No wealthy businessman has ever (successfully) tried to woo a lady with his PT Cruiser. But, behind their bland appearance, these cars actually offer a lot more than what meets the eye. Just give us a couple minutes and we'll show you how these 10 often-overlooked vehicles can actually be great to own and drive.
The personal luxury–car (big two-door cars) segment died in the late 1990s, but Chevrolet brought out this version of the Monte Carlo in 2000 and raced them in NASCAR as well: You can find Dale Earnhart, Jeff Gordon, Tony Stewart, and Dale Earnhart Jr. editions, and can also get supercharged and V-8 versions. This SS model listing may or may not have the supercharger. The crossover drivers may look down on you, but they'll quickly stop when the light turns green and you show them your retro-inspired tail lights.
View other Monte Carlo listings here.
GM marketed and sold the Saturn brand, unlike its siblings. It had a cult following, even though it was selling small cars when people started wanting big SUVs. It even started putting its name on all kinds of GM models before tough times killed the brand off. The SLs that started it all have plastic body panels that fear no errant shopping carts, and this listing has a manual transmission, known to get 40 mpg on the highway.
View other SL listings here.
The VW Phaeton was a bad marketing idea. Who in their right mind would want a Volkswagen that cost over $100,000? The non-rhetorical answer to that question is: only 820 Americans in 2005 (or 0.0003% of the population). Logically, VW stopped trying to sell it here the next year. Sure, you could get them with reclining rear seats, wine coolers, and cigar humidors, but the big VW logo was just not a match. One of the parameters the CEO gave engineers was that it should be able to drive all day at 186 mph with an exterior temperature of 122 degrees while maintaining the interior temperature at 72 °. If that sounds like one of your requirements, you're in luck because their resale value is terrible: you can get this V-8 model for only eight grand! (As a bonus, they had the most advanced features of their day, like radar cruise control.)
View other Phaeton listings here.
You may call them eggs or jelly beans, but the truth is that these vans that sold in the U.S. from 1990-1997 were actually decent. They carry their engines low and have flat floors you can sleep on. This AWD model's listing photos are mostly shots of it out adventuring. It has the supercharged engine, which mostly just makes up for having a smaller engine, but gets you 23 mpg.
View other Toyota Previa models here.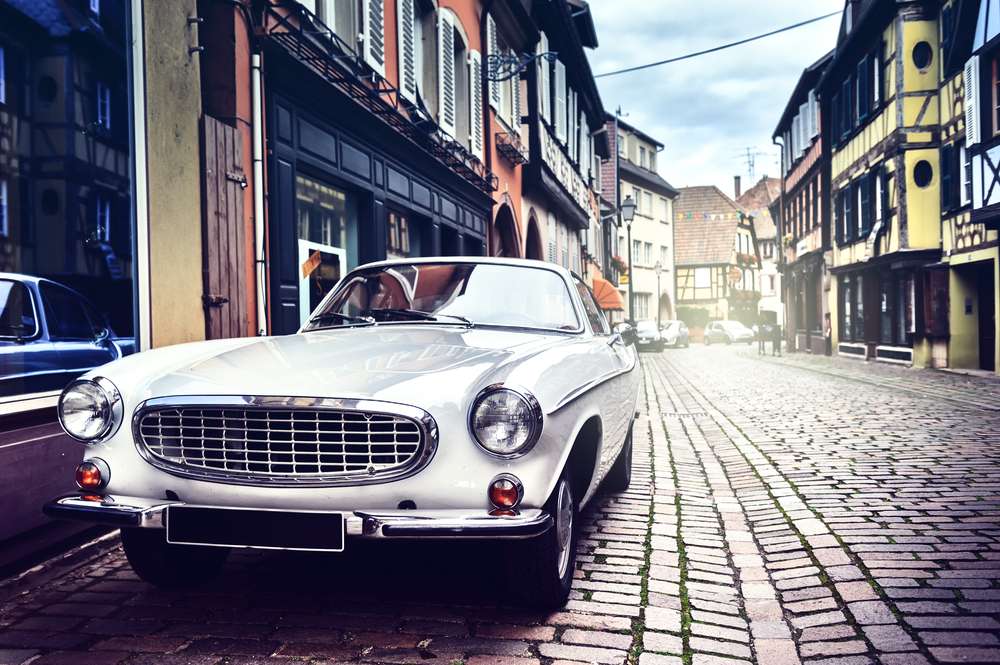 You either think the PT Cruiser retro-styling is cool, or you hate it — it's hard to find anyone in-between. The original idea behind the oft-bemoaned five-door was to have lots of hauling capability in a small, stylish package. The seats are more like chairs so you don't sit low, and the rear cargo area opens up big and has a moveable shelf. Look for the GT model that has the turbo to give it some scoot. There was one on KSL a few days ago but it was just sold, so we're showing you a Touring model instead.
View other PT Cruiser models here.
Wait, aren't Buick sedans just for old, slow drivers? Well, don't tell the insurance companies or traffic cops, but there are some Regals out there that can really move. Starting in 1978 you could get one with a turbo, and in 1981 they started racing (and winning) in NASCAR. In 1987, the Regal GNX was faster than Ferraris and Porsches of its day. In the early 2000s, the GS had a supercharger, letting you smoke your tires while sitting in a heated leather seat listening to a Monsoon stereo. In 2012, you could get Regal GS with a manual transmission. Now you can get one on KSL Cars. Newer models carry on the tradition of speed and comfort, like this 2017 Regal Sport with a 2.0 L turbo. Maybe the Regal was too big a secret: Buick will be dropping it after 2020 along with all of its other passenger cars in order to focus on SUVs and crossovers.
View other Regal models here.
This is the softer side of crossovers, a minivan-based mashup of hauler and luxury car. Built between 2002 and 2007, you couldn't get AWD on the 2007s, but the third-row seat was standard. The 2007 model is a comfortable hauler for people not wanting a minivan, but not kidding themselves about going off-road.
View other Rendezvous models here.
The styling on this sedan is tamer than its performance. When it debuted in 1997, Lexus claimed it was the world's fastest production sedan. You get a V-8 engine with rear-wheel drive that could get you into a lot of trouble, but enough driver-assist technology to keep you from messing yourself up. This is the only one listed on KSL Cars for the moment.
If you can handle driving a vehicle with a brand that fewer people will have heard of in the future (Olds went from 1897–2004), you can get what's essentially a Chevrolet Blazer with all-wheel drive instead of four-wheel drive, and far more bells and whistles. This one looks particularly clean and well-cared for.
View other Bravada listings here.
Basically you're getting a Jaguar-styled European sedan with a Ford Duratec V-6. Jaguar purists will mock you since this has its undersides in common with Ford products, but let them — for two thousand bucks, you can legally say "To the Jag!" every time you leave to get groceries. Take that, purists.
View other S Type models here.
×