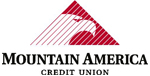 This story is sponsored by Mountain America Credit Union.
The COVID-19 outbreak continues. So does the outbreak of scams perpetrated on Americans that are struggling to keep their heads above water. During this time, it's essential for all of us to pay extra attention to not only our physical health, but our emotional and financial health as well.
In the spirit of helping our members, we continue to evaluate the full effects of this pandemic and provide you with the latest information to best protect your finances.
Many scammers will ask you for personal information, like your banking account info or social security number. You can know right away that this is a scam.
Who can be a victim of fraud?
The short answer is anyone. Many people think that only the elderly or those with money to spare can fall victim to financial scams. Actually, teenagers are being targeted more and more because of their inexperience. All scammers need is someone with an active bank account—they don't care how much is in it.
These thieves reach out to potential marks via email, phone, social media or even in person. Social media scams have seen the biggest surge in recent years.
Here are two tips to help you recognize fraud:
If anyone wants to send you money and then asks you to send it to someone else, it's FRAUD.
If anyone asks for your username and password, it's FRAUD.
What you need to know
Scams designed to steal personally identifiable information (PII), financial information and even medical information are rampant. There are also scams designed to trade bad money for good money in the form of gift cards, money-transfer apps, like Venmo, or wire transfers. Here's what you should watch for to keep your money safe:
Money mule scams
Money mule is a term given to someone who, knowingly or unknowingly, transfers illegally-acquired money on behalf of or at the direction of another—basically, money laundering.
The idea is that a scammer gets you to give them access to your accounts by giving them your online username and password. They then deposit a fraudulent check into your account and ask you to send a certain amount of money to someone else via gift cards, Venmo or another app. Since the amount is within the financial institution's available funds limits, the funds are made available before the check clears.
After you send the money, you find out the check is bad and are then stuck owing your financial institution for the funds that were sent. Whether you were aware of what was going on or not, this could even result in legal and financial trouble.
The reality is that there is no legitimate reason for someone to send you money and then ask you to send it somewhere else.
Be aware of these types of money mule scams:
Promises of a new job
With the recent increase in unemployment, people who are job searching may be contacted by a scammer promising money for work. As part of your job responsibilities, the scammer will deposit a counterfeit check into your bank account and ask you to send a portion of it somewhere else through an app like Venmo, Square Cash or Apple Pay under false pretenses. For example, you may be hired to process payroll and asked to use your own bank account.
Collect your winnings
You may be notified that you have won a prize or been awarded a grant or loan. The first thing you should consider is if you entered or applied for the prize or grant. If not, don't use the contact information provided to respond. Instead, contact the company directly and validate the correspondence. Be especially aware if someone contacts you claiming to get you an advance on COVID-19 stimulus money from the government.
Quizzes and surveys
In an effort to make extra cash, some people are taking online quizzes or polls—supposedly in exchange for a paycheck. This is typically just another way for scammers to gain access to your bank accounts and steal your money.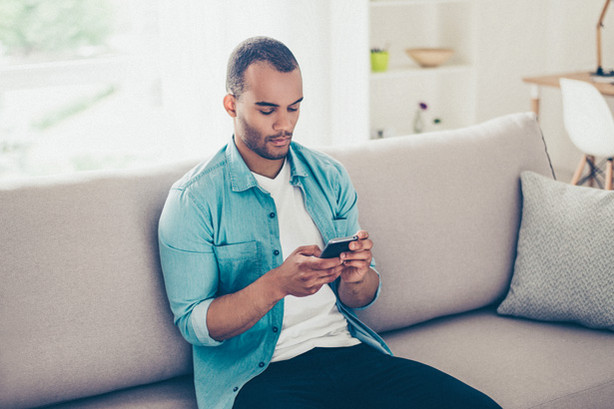 Social media scams
Any of these scams can use social media to find an unsuspecting victim. Fraudsters use platforms like Facebook, Snapchat and Instagram to approach people with any of these stories (and others) to convince them to give up their mobile banking usernames and passwords in exchange for payment. Teens can be especially vulnerable because they are newer to money management and, consequently, inexperienced.
To avoid money mule scams, keep all your usernames and passwords private—especially those that are connected to your financial institution.
Fraudulent charities
Identity thieves may try to take advantage of your generosity by posing as a familiar charity. Not only can these scams cost you money, but they also draw contributions away from entities who are truly trying to provide legitimate help and resources to those in need.
To avoid being a victim of fraudulent charities, make sure you're donating directly on the charity's secure website (look for a website that begins with "https"). Be wary of any suspicious emails or phone calls claiming to represent a charitable cause you don't contribute to regularly.
Other scams
In this time of heightened anxiety and uncertainty, scammers are preying on people's insecurities. Be aware of these other types of scams that are rampant:
Non-delivery scams
In this scam, criminals are advertising high-demand products for sale to help prevent and protect the spread of COVID-19. Things like medical masks, disinfectants and gloves are sold for upfront payment in full or initial deposits, then never delivered.
Before you make any payments online, make sure you're getting it from a reputable source. Do your homework on the company you're purchasing from or call the Better Business Bureau to confirm they are a trustworthy source.
Phishing scams
As individuals try to keep up with the latest news, they may be more vulnerable to falling for fake update emails and texts claiming to be a critical alert. Be careful when clicking links in emails as they could contain malware viruses that attempt to capture your login credentials or other sensitive information.
If you receive any emails, texts or phone calls claiming to contain pertinent information, check the sender's phone number or email address. If it seems suspicious in any way, hang up and don't click on any links. Even if it looks like it's coming from a reputable company or individual, you're better off verifying the information directly with the source instead of giving away sensitive information.
Find more protection against phishing in this guide.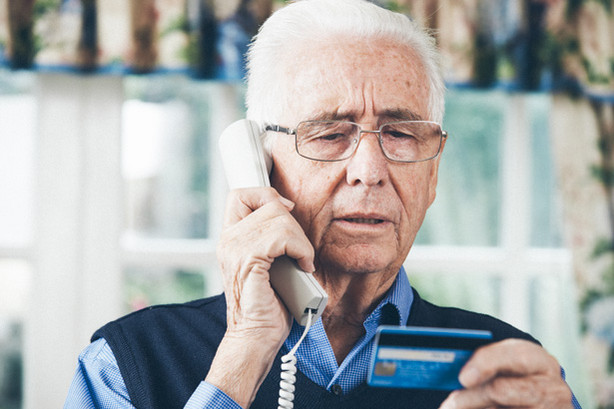 'Grandma' scams
These scams typically involve a so-called grandchild calling an elderly person in a panic. They say they are stuck in a foreign country and can't get out unless they pay a significant fine. The scammers are counting on the grandparent to send money without confirming whether the grandchild is truly in distress. Before you fall victim to this scam, call the grandchild in question, or their parents—hopefully, you'll find that he or she is home, safe and sound, and you can ignore the request for money.
Once you have been a victim of fraud or identity theft, it can be difficult to get back on your feet. But all is not lost! Go to the Mountain America Credit Union website for tips to recover from fraud.
We want you to know that Mountain America Credit Union will never contact our members asking for your code word or PIN. If you receive an unexpected phone call from someone claiming to be us, hang up and contact us directly. During this uncertain time, we ask you to diligently monitor your accounts for suspicious activity and stay cautious regarding phone calls, social media requests and emails. If you have any questions, please contact our service center at 1-800-748-4302.
×