Estimated read time: 5-6 minutes
This archived news story is available only for your personal, non-commercial use. Information in the story may be outdated or superseded by additional information. Reading or replaying the story in its archived form does not constitute a republication of the story.
At 7:09 am on March 18, Denia-Marie Ollerton experienced an "acute trauma," she recalls. That trauma was the first earthquake to hit Utah since 1992.
Ollerton is clinical supervisor of University of Utah Health's SafeUT mobile phone app, which provides online crisis intervention and resources for K-12 to higher education. While the spread of the COVID-19 virus had not triggered her anxiety, she says, "I perceived the quake to be life-threatening," In its aftermath, she was hyper-vigilant and jumpy at sudden noises or movements. She wasn't the only one. Some of her colleagues also "had a really hard time getting their nervous systems to calm down."
Managing anxiety in the face of an earthquake and, over these last months, a pandemic is challenging—even for those who are mental health professionals. In general, anxiety is a normal emotional reaction to stress. But with COVID-19, anxiety due to the virus may be compounded by concerns about aftershocks and unresolved anxieties such as PTSD or phobias, says Jason Hunziker, MD, adult inpatient medical director at University Neuropsychiatric Institute (UNI).
"If you have a propensity to be an anxious person, this is a time that's going to be very stressful for you."
Then there are concerns that the isolation measures required to combat the virus could magnify feelings of loneliness.
"We are all going to go through a wide range of emotions at this time," Ollerton says. "Especially those who spend the majority of their time at home and understandably are in many cases feeling low energy, motivation, frustration, angst, and even anger during this crisis." If such feelings persist over several weeks, she recommends checking in with a medical or mental health provider or reaching out to SafeUT or UNI's Utah Statewide CrisisLine, in affiliation with the National Suicide Prevention Lifeline.
Through the SafeUT app, licensed UNI clinical therapists and social workers advise texters on "general coping skills to ride out those difficult emotions," Ollerton says. "You want to let them come up, be mindful about them, and recognize they won't last forever." The counselors guide texters through deep breathing and mindfulness exercises where they name things they can see, touch, taste, hear, and smell.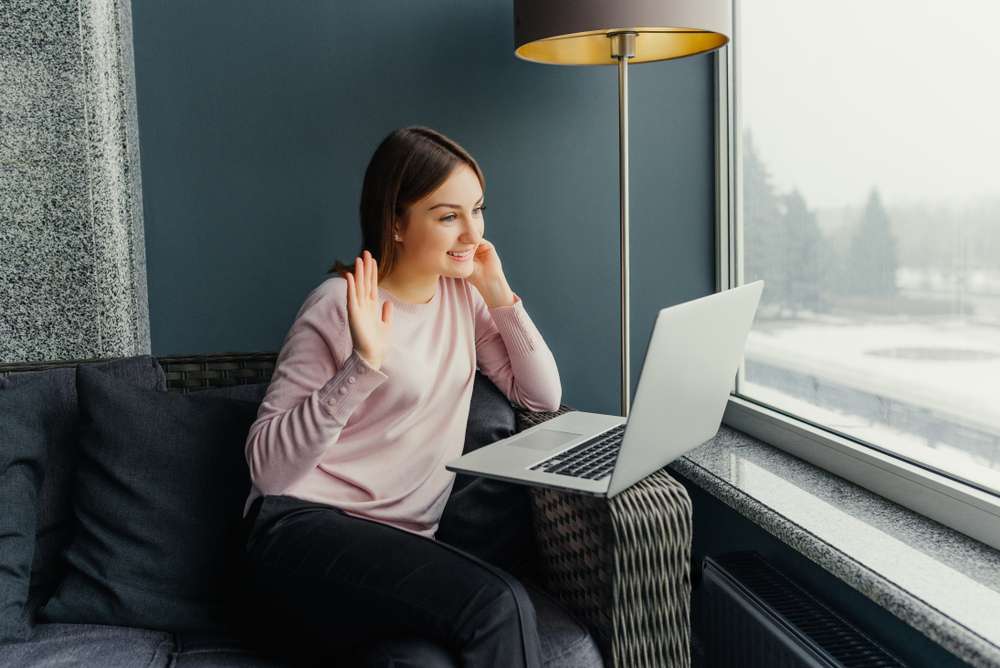 Ollerton encourages using social media or video conferencing to connect with others. Work colleagues, friends, and relatives are reaching out to each other from their respective homes to organize informal book clubs, movie chats, or novel approaches to get-togethers like online connections over games or food. "There are a lot of good things going on right now online, people relating to each other in a really massive way," she says.
At the same time, be selective on your information sources, providers say. Stay informed about the facts from credible sources such as the University of Utah Health or the State of Utah. And if watching the news or looking at social media increases anxiety, it may be a good idea to limit exposure. "It's best to stay away from 'what if' thinking," says Amanda McNab, clinical trainer for UNI's Crisis and Diversion Services, "and to focus on what is in your control, such as practicing universal precautions."
Ollerton advises, "Be open with friends and loved ones about how you are feeling day-to-day." Be mindful of self-care, particularly in terms of doing something each day that rejuvenates you and provides some peace and happiness. Take a hot bath, read a good book, enjoy a good meal, meditate or do some yoga, or simply go on a long walk.
"We're all anxious, scared, worried," Hunziker says. "These are normal emotions during this time. It doesn't mean we're broken, that there's something wrong with us. This is human."
At the same time, he advises caution. "We don't want that to build, however, to become a situation where we're making poor choices or pursuing coping strategies that make things worse."
Hunziker encourages people to reach out to UNI if they need mental health resources. "Don't be frightened about contracting this illness to the detriment of something worse, such an untreated anxiety or depression. We want people to come and see us, know we're here, and we want to support them."
A key tool in the arsenal of battling COVID-19 is a community united in its commitment to care for others. "No one has all the answers," Ollerton says. "We are all figuring out how to get through. The biggest thing that is helpful is to remind each other we are all going through this together."
Along with a free community crisis response program at the University Neuropsychiatric Institute (UNI), UNI has certified peer specialists available by phone on the WarmLine at 801-587-1055 to offer support.
If you are experiencing any behavioral health crisis, call the Utah Crisis Line, in association with the National Suicide Prevention Lifeline, at 1-800-273-8255. To reach them locally, dial 801-587-3000.
The Utah Department of Human Services Substance Abuse and Mental Health is providing a free trial for Utah residents of an app called myStrength. The self-care app supports individuals experiencing increased stress and distress and can augment UNI's Crisis and Diversion Services. Go to dsamh.utah.gov to learn more.
For the Utah Department of Health's resource line, call 1-888-222-2542. For information on COVID-19 call Utah Coronavirus Information line at 1-800-456-7707.
×