Estimated read time: 4-5 minutes
This archived news story is available only for your personal, non-commercial use. Information in the story may be outdated or superseded by additional information. Reading or replaying the story in its archived form does not constitute a republication of the story.
During these unprecedented times, taking care of yourself and others is critical, and one of the best things you can do for yourself is practice social distancing.
According to NPR, social distancing, the practice of severely limiting contact with other humans outside of your home, might need to continue for months to be effective in "flattening the curve" of the COVID-19 cases.
While this disruption in schedules and routines has already affected the whole state of Utah, it doesn't need to disrupt your ability to still get a new car, especially at Volkswagen SouthTowne.
Here are six ways you can still get in your new car while still practicing social distancing.
Virtual tours
An advantage of being in the car market in 2020 is that technology is able to provide you with all of the traditional aspects of the car-buying experience, but all from the comfort and safety of your home.
No matter the car you are interested in, VW SouthTowne client advisors can provide you with a digital walk-around of your vehicle via email or social media. You'll be able to see everything about the car, including interior and exterior tours, as well as a peek into the engine bay and demonstration of all the stand-out features.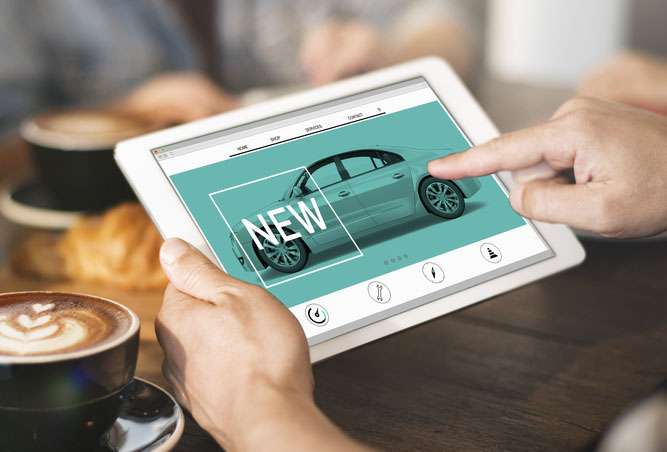 Home visits
Test driving in the traditional form typically involves going to the dealership, meeting with a client advisor and going for a spin around the dealership. If you're working on social distancing, this test drive process seems near impossible.
However, the vehicle you've had your eye on can be brought to you at your home —wiped down and sanitized — ready for you to explore and experience as you wish. After your test drive and exploration of the vehicle, the client advisor will follow strict sanitation guidelines in wiping down and cleaning the car for the next customer to test drive it.
"Nothing is more important than the health and safety of our customers, employees and their families and that has always been the case. COVID-19 has simply made it more apparent," says Jeff Davis, director of operations. "Without a doubt, these are challenging times; however, that doesn't mean life and business don't continue. It only means they continue in a different way."
Online financing and online calculators
If you're interested in knowing what your new payments could look like for the vehicle, for purchases and leases, the Volkswagen SouthTowne site has a helpful calculator for estimating your payment, whether it be for purchases or leases.
After your calculations and estimates, it's easy to take the next step and apply for financing online. This will reduce the time required at the dealership later when you purchase your new car.
Online trade-in
If you have a vehicle you would like to trade-in, it's easier than ever to negotiate your trade deal online. Whether it be over the phone, text, or over email, your client advisor will be able to collect the data required for your trade and be able to work out the details for you.
Over-the-phone contact
In addition to working out your trade, a Volkswagen SouthTowne client advisor can work through all of the purchasing steps over the phone. This means that credit qualifications, finance options, interest rates, payments, and down payments can all be negotiated over a phone call, email, or text.
Financed add-ons like extended warranties, interior protection services, or prepaid maintenance items can also be squared away remotely. The only thing you can't do over the phone or email is singing the final line.
Safer signing experience
Rest assured the area has been sanitized down to the pens. They will only allow one person at a time to meet with you so you can maintain all social distancing protocols.
COVID-19 and social distancing measures might change your routine, but they don't need to limit your car buying options. If you are interested in a new car, know that Volkswagen SouthTowne is committed to making your car buying experience the best it can be even during these unprecedented times. Right now get payment relief at Volkswagen SouthTowne. They are offering zero payments for six months and 0% APR for five years. Check out the inventory here.
×