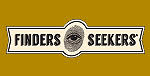 This story is sponsored by Finders Seekers.
People are staying home in unprecedented numbers due to growing health concerns across the country. If you're one of the millions concerned about staying home and going crazy from boredom, there are many things you can do to make that time a little more fun.
One local company, Finders Seekers, offers a unique product to captivate your mind and feel the satisfaction of solving puzzles with their mystery boxes delivered to your door. You'll solve mysteries and puzzles from around the world in an escape room at home concept.
Now shipping for just $20
Since these boxes are delivered right to your door, you don't have to worry about braving the stores or germs for something to do. You also don't have to commit to a long-term subscription and you can try it for just $20 with the coupon code KSL5. A new box ships every month and you can rest assured you won't get the same mystery twice.
"When we started our business 3 years ago, we aimed to create a product that is engaging, fun, a little educational and provides a way for families and friends to collaborate on a common goal," said founder Cody Dingus. "And now during these tense times, our games really provide a great diversion and positive experience. Families all over the world are unified as a community of Seekers, enjoying our mystery adventures."
Put your sleuth hat on
Each mystery features a unique location around the world and highlights a different culture. Package contents vary each month, but you can be sure that each puzzle to solve has a specific locale (don't worry, you do these at home) along with various clues and puzzles to help you discover the secret.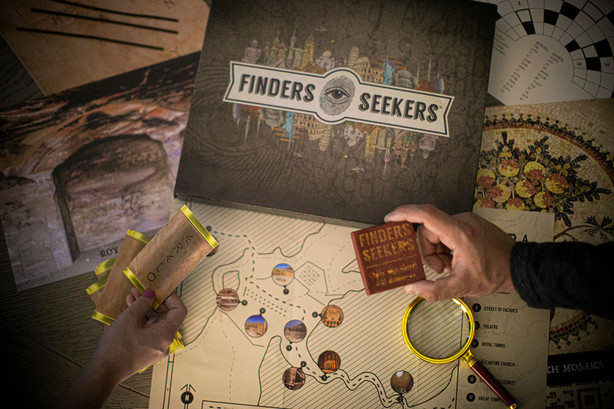 Not only are these boxes entertaining and fun, but they'll help you hone your research techniques, both old-school and modern. Learning and engaging in critical thinking as will help you learn new things about each other.
"We really want to provide an uplifting way to spend time during this self-isolation," Cody says. "You're able to solve fun, challenging mysteries and puzzles, but the educational, historical aspect means there's also learning involved."
Give yourself a pat on the back
Once you've finished the box-of-the-month, you'll walk away feeling accomplished and oh-so-clever. The boxes are designed to be fun and fascinating, but also to help you learn about real-world cultures, underground societies, and scintillating trivia. Once you've completed the mission, you can enter to win prizes. There are few better ways than to lounge around solving these mystery boxes with the family. Check out these rave reviews to see how other families are enjoying their monthly mystery nights.
Try something new
Bingeing on various streaming services and watching movie after movie is only fun for so long. Keep your brain active and your intellect sharp with a Finders Seekers puzzle.
And if you want an additional mystery challenge, take the quiz below to see if you are a candidate for one of the world's most secret societies.
Fill out the form and you could win a six-month Finders Seekers mystery box subscription.
×