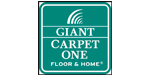 This story is sponsored by Giant Carpet One.
At long last, the doldrums of winter are coming to a close and spring is on its way. With new life stemming from the flowers in the garden and buds blooming on the trees, the warmer weather can easily brighten anyone's day.
With so much new growth and energy from the changing seasons, bring a little bit of happiness indoors with you. Spring is the perfect time to freshen up your home with new life and vibrancy.
From fresh flowers to new carpets and home decor, here are six simple ways to bring springtime into your home this season.
Fresh flowers and greenery
With winter's greys and whites on their way out, one of the easiest and most obvious ways to invite spring's new life is through fresh flowers and greenery.
Whether you use flower arrangements, potted plants, or branches, a touch of plant life in every room is sure to liven up your space.
Trader Joe's, Costco, or even your local grocery store usually offers great deals on cheap flower bunches and other plants. For more variety, consider checking out local greenhouses, nurseries, and large home supply stores such as Home Depot and Lowe's.
If you want something that will last longer, faux plants and flowers have come a long way since your grandma's dining room arrangements. Consider craft stores like Michael's for arrangements that will last beyond a season or a few weeks.
Update your carpets and flooring
After a winter of snow and rain, your carpet is ready for a cleaning, and it might even be time to get it replaced.
Over time, especially when you wear dirty shoes in the house, carpets can become stained, faded, and matted. Having your carpet shampooed and cleaned is a simple way to freshen up your rooms and to make that carpet look new again.
If it's been a while since you replaced your carpet, this spring might be the time to do so. Hunker suggests that most carpet's life span is five to fifteen years, depending on the amount of foot traffic it receives. If your carpet is matted, becoming threadbare, stained, or looks otherwise stretched or losing its color, it might be time to replace it. Hunker also suggests that even carpet in lightly used rooms might stand for replacement, as the pad underneath could be deteriorating undetected.
Giant Carpet One is the leading expert in Utah when it comes to carpet and flooring. Contact them today for a consultation, or to explore what new flooring and carpet options are available to you.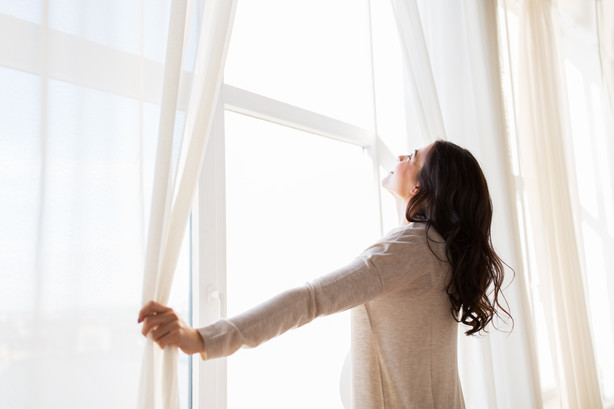 Open windows
Nothing invites spring into your home as literally as does opening your windows. With the warmer weather and light breeze that usually accompanies spring, your home can become an extension of the outdoors.
According to window manufacturing expert Pella, opening your windows in the spring has many benefits. It clears out indoor pollutants, makes your home smell better, helps you think clearly, improves your mood, and saves you money in the spring and summer.
Spruce up the kitchen table
As the center for family interaction, the kitchen is the heart of every home. Why not spruce it up a little?
The Spruce has many ideas on how to inject some spring flavor into your kitchen tableware. It could be through new, spring-themed dishes, placemats, floral decor, candles, or napkins. As you might expect, adding greenery and florals to your kitchen table will breathe some life into your dining area. You can, of course, add vases of fresh flowers, but don't let your creativity stop there. Use small greens for napkin rings, incorporate lemons to add a pop of color in your spray of leaves and even serve food on a fresh bed of herbs like rosemary or lavender.
Paint an accent wall
One easy and fun way to brighten and liven up your living room or bedroom is with an accent wall. Whether light and bright or dark and dramatic, an accent wall is a great way to have a little fun with color and/or pattern, according to The Spruce. If you aren't sure where to start with an accent wall, The Color Concierge suggests choosing a wall that isn't empty. Choose a wall with a fireplace, your mounted tv, your bed or something else to help break up the contrasting color.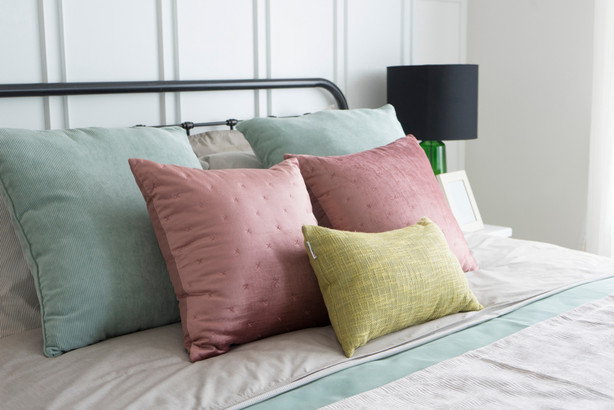 New pillow covers
Spring means color, and one easy and inexpensive way to bring more color into your home is by switching up pillow covers.
HGTV explains that pillow covers can add color, pattern, and texture to a room by softening the hard edges of furniture and creating a much warmer space. They can be elegant or just plain fun.
If you're looking for a fun DIY project, and want to save money on home decor, pillow covers are a quick, easy and inexpensive sewing project.
Get spring started on the right foot
This spring, have fun making your home an extension of the new life and beauty you find outside — and this starts with what's right under your feet. If your carpet needs replacing, or you want to explore other flooring options, Giant Carpet One is your one-stop-shop for everything flooring-related.
×