This archived news story is available only for your personal, non-commercial use. Information in the story may be outdated or superseded by additional information. Reading or replaying the story in its archived form does not constitute a republication of the story.
ST. GEORGE — Maybe it seemed like Riverton pitcher Kaysen Korth was taking an extra step in celebration as she rounded the bases following her solo shot against Skyridge.
Maybe it seemed like Weber High's baseball team was just happy to be there after a 6-3 loss to Springville in a game that didn't start until after 9 p.m. MDT.
Either way, no one would've blamed any of these feelings.
Because for a group of Utah high school baseball and softball players, Saturday's tournament hosted by Snow Canyon was a cause for celebration. It could, after all, be their last time on the diamond for a long time.
"We're just thankful we could play today and get four games in," Weber coach Trevor Howell said. "Play today like it's your last day, because you never know when it's going to be."
That's obviously not the hope. For the moment, Saturday's tournament — a marathon of four games for those who remained in the St. George and Santa Clara area — were the final games before the Utah High School Activities Association's two-week moratorium on competition.
"In consultation with board directives and information provided by state public health officials, the UHSAA has suspended spring activities to properly fulfill best practices regarding protecting of students and the general public," the UHSAA wrote in a prepared statement.
At minimum, it means two weeks without a game, without a practice, or without direct contact from coaches and teachers that coincides with Governor Gary Herbert's "soft closure" of all public and charter schools to help stem the potential spread of the coronavirus pandemic.
On the one hand, on-site classes were dismissed; what teenager wouldn't love that?
On the other hand, so were organized team activities.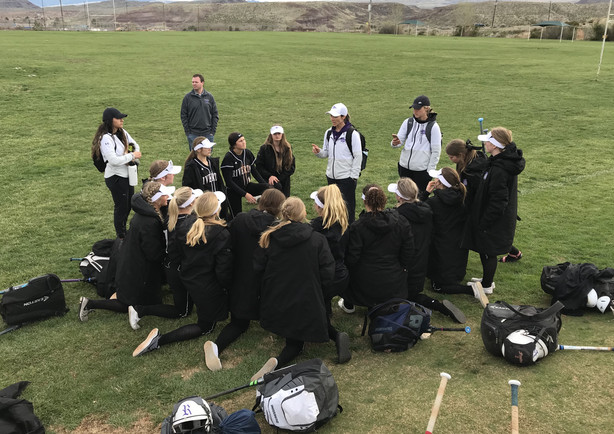 "Definitely bittersweet for them; they definitely would rather play softball," Riverton softball coach Katelyn Elliott said with a touch of humor. "But we understand it's for the safety of the athletes, and that's why the UHSAA did what they did. It still sucks."
The hope, to be sure, is that games will resume in two weeks, that umpires will call for everyone to "play ball," and that each team will prepare to make a run in the state tournament of their respective classification.
But maybe what the coronavirus has done to us — besides making many wait in long lines at the grocery store and causing others to stock up on toilet paper — is help us remember that nothing in life is guaranteed.
And so, when Weber and Springville were still on Snow Canyon's field after 10 p.m. Saturday, it wasn't just about a baseball game. It was about remembering a season that, while not lost, is a reminder that nothing is ever guaranteed.
Not for these programs. Not for these seniors.
Really, not for any of us.
It's the kind of lesson that goes beyond strikes and home runs, beyond baseball and softball.
"I think it's good for them, and especially for my seniors," Snow Canyon baseball coach Reed Secrist said. "It's huge.
"It's good for the kids. It's good for that crowd, which was huge. It was hard to try to organize, even when I've been doing this forever."
It wasn't the end of the season, and it certainly didn't quite feel like the end of the season. But there's no doubt, as teams were walking off the field for the final time Saturday night, it felt different. Weird. Lasting.
"They kept telling me, 'it's not the end right now,'" Springville coach Jill Thackeray remembered. "But for a couple of weeks, it is for me. It's really very strange — like a weird hiatus."
For that reason, just getting to Saturday and playing a few games was a big deal.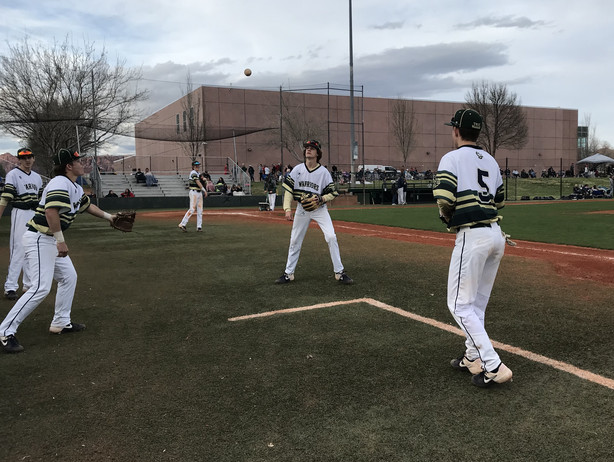 After heavy rain flooded fields across St. George on Friday, the official tournament was cancelled. Several teams left — Provo and West were the most notable. Secrist gathered the small village of teams remaining and asked if they wanted to continue. The vote was unanimous. But first — they had to drain the field. So they brought in several water pumps to make the surface as playable as possible.
On Friday, It didn't work. When Weber's players and coaches walked off the field at Snow Canyon after a late-night hitting session, the field was underwater.
It was too much. Weather might be the ultimate deciding factor on the final pre-moratorium weekend of baseball and softball in the state.
But then a minor miracle happened: Saturday morning came, and the fields were almost completely dry. Even if it took all day and all night, Snow Canyon, Ridgeline, Springville and Weber were going to play baseball.
"The coaches on the other side were willing to do whatever it took, so I was just glad they stayed," Secrist said. "It all worked out today; playing four games in one day is tough, but we also know this is it for two weeks."
For the Warriors, who made the trip from Pleasant View to Washington County, it was their first live game action of the year.
"We're probably one of the few teams that hadn't played until this weekend," Howell said. "It was miraculous that they got the field ready this morning for a 10 o' clock start. So we said, 'Hey we'll play as much as we can.'
"We'll play three. We'll play four. It might not be for a while."
But for the teams who stayed, they were bound to figure out a way to play one another.
"We told the girls, 'you're not going to be playing for two weeks — let's make the most of these last few games,'" said Springville's Thackeray, who gave credit to Desert Hills and Snow Canyon. "And they really hit the ball well, so that was good."
It also presented a unique weekend opportunity for many of them.
"We just kind of hung out quite a bit the last couple of days," Thackeray said. "They had a lot of bonding time as a team, which was good for them."
×
Photos
Related Stories