SANDY — Becky Sauerbrunn was the first player to sign a contract with Utah Royals FC when she spearheaded the movement of the now-defunct FC Kansas City's roster to Utah back in 2018.
Now she'll play a key role in her eighth NWSL season — for the Portland Thorns.
The 34-year-old U.S. national team center back is the key player in a trade between Utah and the Thorns, as first reported Tuesday by Equalizer Soccer and The Athletic.
The trade is subject to league approval, according to The Athletic, but it is unclear who would approve the deal. Former NWSL president Amanda Duffy has recently moved to a front office role with the Orlando Pride, and no commissioner has been named in her absence.
It may take some time for final league approval to come through; the NWSL just announced the nine-team league's full schedule for the 2020 season, with Utah opening Saturday, April 18 in Portland. The club's home opener will be Friday, April 24 at 8 p.m. MT against Orlando, one of six Friday night games before the home finale on Wednesday, Oct. 7 against Reign FC.
Sauerbrunn started all but one of her 30 matches she has been available for the Royals in two seasons, scoring one goal. The Royals captain has also been a fixture with the U.S. women's national team since breaking into the senior-team camp in 2008, and she's virtually a lock to make the Olympic roster that has already qualified for the Summer Games in Tokyo.
The Royals are expected to receive a large chunk of allocation money int he move, as well as a player that is not a U.S. Soccer-paid federation player.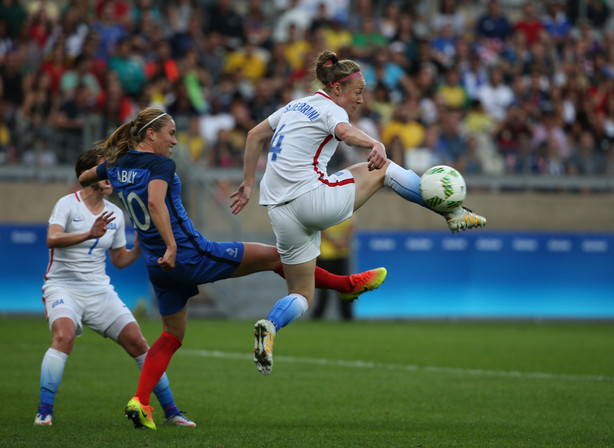 That leaves Utah with two first-choice center backs in Scottish team captain Rachel Corsie and Gaby Vincent, the second-year product from Louisville who burst on the scene as a rookie in 2019. Sydney Miramontez, who often filled in as a reliable backup center back, was one of a large group of recent retirements, including Royals inaugural midfielders Mandy Laddish and Erika Tymrak.
It falls under a swath of significant changes to the club as first-time head coach Craig Harrington replaces Laura Harvey, who recently left to take a job as U.S. U-20 national team coach ahead of the side's World Cup later this year.
This story will be updated as more information becomes available.
×
Related Stories