Estimated read time: 3-4 minutes
This archived news story is available only for your personal, non-commercial use. Information in the story may be outdated or superseded by additional information. Reading or replaying the story in its archived form does not constitute a republication of the story.
PROVO — BYU's long-term future with the Worldwide Leader in Sports is across the finish line.
The Cougars and ESPN announced on Thursday a new seven-year media rights agreement for the network to broadcast all of its home games through the 2026 season.
The new deal also includes provisions for BYU to play in any ESPN owned or operated bowl game in the 2020, 2022 and 2024 seasons, with a separate agreement to play in the Independence Bowl in Shreveport, Louisiana, in 2021, 2023 and 2025.
The separate tie-ins with ESPN Events and the Independence Bowl — both distinct agreements from one another — were a crucial portion of BYU's ongoing negotiations with the network. But BYU also scarcely intended to sign with any other network, BYU athletic director Tom Holmoe affirmed.
"You can't do (independence) without it," Holmoe said Thursday during a 45-minute question-and-answer session with local media. "We wanted to do it with ESPN. ESPN is the sports leader, I believed it years ago, I believe it now, and I believe going forward, it will be the same way."
The television audience averaged a 1.9 rating through eight seasons of football independence with ESPN holding exclusive rights to the Cougars' home games. That includes 2.2 million viewers on average against Power-Five opponents in the 2019 season, and a 1.4-million viewer average among all games in the season.
Since going independent in 2011, BYU has scheduled 11 of the 12 teams that currently make up the Pac-12. Colorado is the lone exception from the conference, with future games scheduled against Stanford, Oregon and Washington State.
BYU is a powerful asset for ESPN on the west coast, and in the mountain time zone.
"BYU is a key component of our extensive college football media rights portfolio and we are pleased to continue the relationship well into the future," ESPN's Pete Derzis said in a statement. "The new agreement will build upon our last nine seasons, as we collectively work together showcasing the Cougars to a national audience and their extensive fan base."
In addition to each of those bowl-game tie-ins, the Cougars will have the option of playing in the Cheez-It Bowl in Phoenix once during each of its contracts (twice overall). The tie-in is conditioned on the bowl's sponsoring conferences, currently the Big Ten and Big 12, not fulfilling its full quota of eligible bowl teams — and can only be optioned once by each agreement.
"We're going to play three games down there, but it could turn into two," Holmoe said of the Independence Bowl. "It gives us some flexibility, but I think I feel good about playing there for three years — we just think it will be two in the Independence Bowl, and at least one in Arizona."
The Cougars are contracted to play a member of Conference USA in 2021 and 2025, and a member of the Pac 12 in the 2023 Independence Bowl. It will mark BYU's first appearance in the 11th-oldest bowl game in college football history, founded in 1976.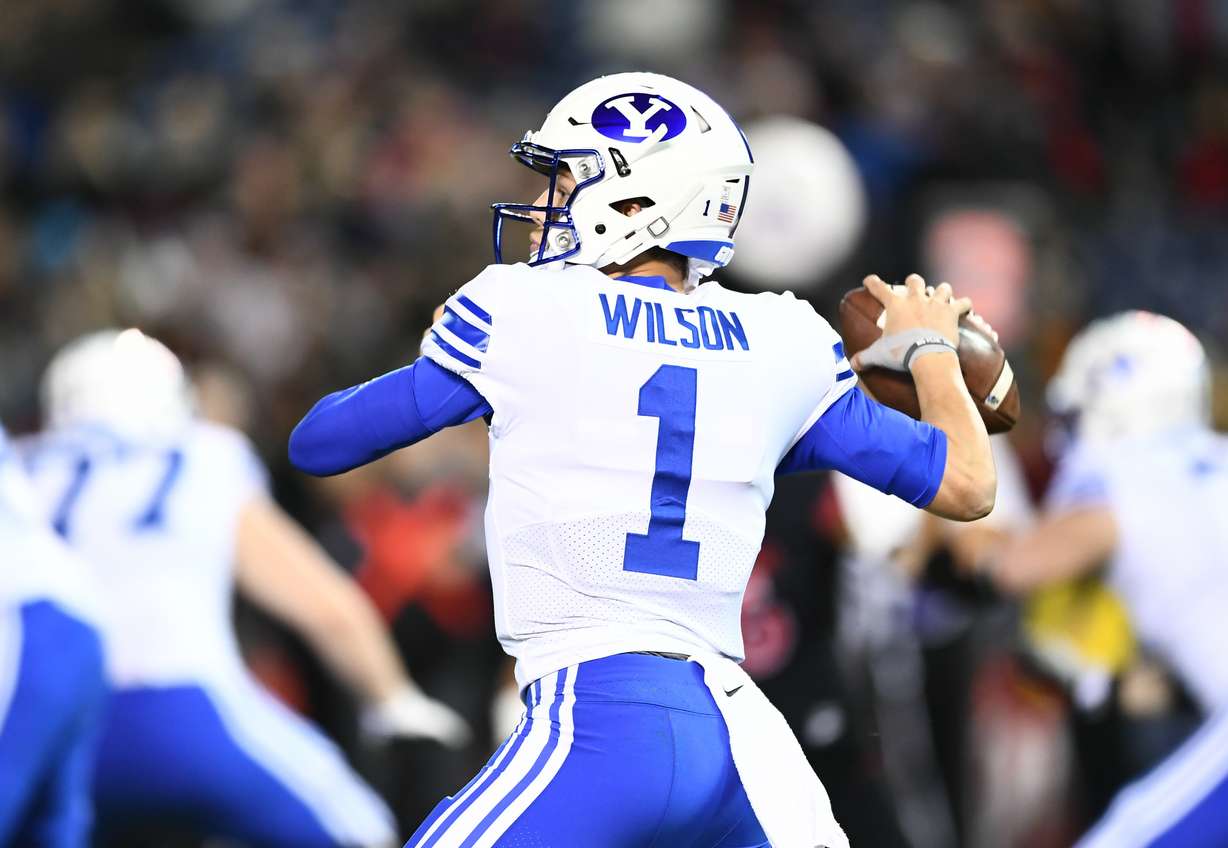 "BYU is stepped in college football tradition," Independence Bowl chairman Art Carmody IV said. "They have provided some of the sport's most iconic moments and greatest players, and we are excited to feature this program in our historic game."
Under the new media rights agreement, at least four games annually will air on ABC, ESPN or ESPN2, with the remainder airing on the same networks or ESPNU. One game per season, which has traditionally been the Cougars' home contest against an FCS opponent, will also continue to air on BYUtv.
No home games will be contracted to air on ESPN+, the company's over-the-top subscription streaming service, but all games will be available for streaming on the ESPN app and WatchESPN.
The Cougars' men's basketball program, which is a member of the West Coast Conference, has appeared on ESPN 104 times since the football team went independent.
×
Related stories
Most recent BYU Cougars stories