Estimated read time: 3-4 minutes
This archived news story is available only for your personal, non-commercial use. Information in the story may be outdated or superseded by additional information. Reading or replaying the story in its archived form does not constitute a republication of the story.
PROVO — If BYU basketball's NCAA tournament resume hopes weren't dashed by last week's 92-69 loss to then-No. 1 Gonzaga (as most project), the Cougars may face an even more pressing task this weekend.
BYU will face Pacific in a battle of second-place teams in the West Coast Conference at 8 p.m. MST Thursday in Stockton, California.
Big game, you say? If every game feels like a big game, consider that five teams are tied for second with identical 3-2 marks in WCC play: Saint Mary's, Santa Clara, San Francisco, Pacific and BYU.
The Cougars (14-6) will face two of them on this trip.
"It's a big game every single week; there's not really a down week in the West Coast Conference. Every game is a new challenge," BYU forward Kolby Lee said. "To win both, you've got to start with one, so we're focused on Pacific right now."
The Tigers (15-6) have experienced one of the top turnarounds in WCC play under fourth-year coach Damon Stoudamire. The former NBA star dubbed "Mighty Mouse" for his drive to the basket and stature has Pacific winning seven of their last 10 games, averaging 71.6 points, and allowing a stingy 63.8 points per game during the run.
The Tigers are led by Jahlil Tripp, the 6-foot-5 guard of 15.4 points and 8.3 rebounds per game.
"They're junkyard dogs," Lee said. "They're a really tough team, especially at home. They play 12 guys; so if you aren't playing hard, the coach will take you out. They attack every 50-50 ball, and we have to rebound the ball extremely well, gap the floor, and stay in tight."
While Pacific and USF don't have the same brand appeal of Gonzaga, which was edged out by Baylor for the No. 1 spot in the AP Top 25 this week, the results may play more into how BYU's season ends than last Saturday.
Leaving the Bay Area with back-to-back road wins will do a lot toward solidifying the Cougars not only in the conference, but also on a resume that lacks true road wins while measuring up to No. 29 nationally in KenPom and No. 38 in the NET.
"This is a huge road trip. We've got to take care of business against two teams that are playing really well — and really play well at home," said forward Dalton Nixon, the Cougars' go-to post in the absence of Yoeli Childs. "This is something that is new for us, to go and have a four-day span to prepare for two games. It was similar when we were in Maui. It's nice to have a feel for the area, and I think it's going to help us to stick together as a team and to be locked in."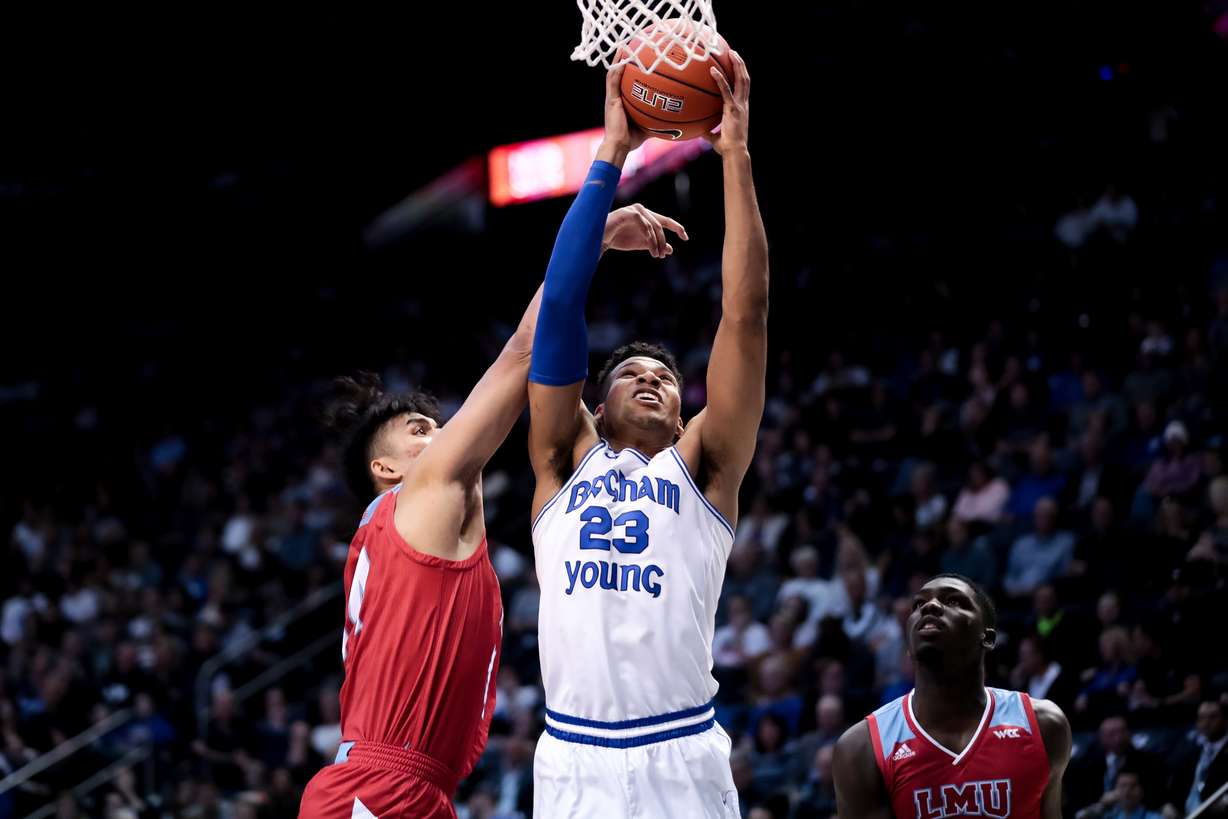 Adding to the good vibes was a positive update on Childs, who practiced Tuesday for the first time in over a week while he recovers from a dislocated finger and open wound on his primary shooting hand. That doesn't mean he'll play this weekend — but BYU head coach Mark Pope is optimistic that the timetable has been moved up to "soon."
"I'm 100% sure that we're 100% not sure," Pope said. "He's a little rusty, as you can imagine. But I'm hopeful that it's coming soon. It's going to come on if he is able to catch a contested ball and finish at the rim. But I need this dude; he makes our team better, deeper, and we've got to make sure he comes back when he's right."
How to watch, stream and listen
What: BYU (14-6, 3-2 WCC) at Pacific (15-6, 3-2 WCC)
When: Thursday, Jan. 23, 7 p.m. MT
Stream: Stadium (Ari Wolfe, Dave Miller)
Radio: BYU Radio 89.1 FM, KSL 102.7 FM/1160 AM (Greg Wrubell, Terry Nashif)
Series: BYU leads 12-6
×
Related stories
Most recent BYU Cougars stories