Estimated read time: 3-4 minutes
This archived news story is available only for your personal, non-commercial use. Information in the story may be outdated or superseded by additional information. Reading or replaying the story in its archived form does not constitute a republication of the story.
PROVO — Just before the six-minute mark of the second half, BYU sophomore Kolby Lee took a step back and casually drained a 3-pointer from the top of the arc. Swish, followed by chants of "M-V-P" and "Kol-BY! Kol-BY!" for the 6-foot-9, 240-pound big man from the Greater Boise area.
That kind of night for the big Idahoan.
Lee finished with a career-high 21 points to go along with five rebounds, and BYU shot 55% from the field to pull away from San Diego 93-70 on Thursday night in the Marriott Center, stretching the Toreros' losing streak to five straight to open West Coast Conference play.
"Honestly, aside from the fans cheering, it felt like a normal game to me," a flustered Lee said afterwards. "My teammates just found me and hit me. They believed in me, and I was able to make shots."
Moments after slapping palms in the chair next to Lee, fellow Idaho native Connor Harding said, "It's nothing new to me. He had a big-time practice, and I knew he was going to have a big-time game. It doesn't surprise me that he just went off.
"Ever since I was growing up, he's had nice touch around the rim, and getting in the game and floating it up. It doesn't surprise me that it goes in every single time."
TJ Haws totaled 19 points and three rebounds for the Cougars, and Alex Barcello supplied 11 points with a cool 3-of-3 effort from 3-point range in the win.
Jake Toolson piled up 14 points, three rebounds and a game-high seven assists for the Cougars (14-5, 3-1 WCC). Dalton Nixon had 12 points and five rebounds, and Harding supplied 11 points and four boards for BYU.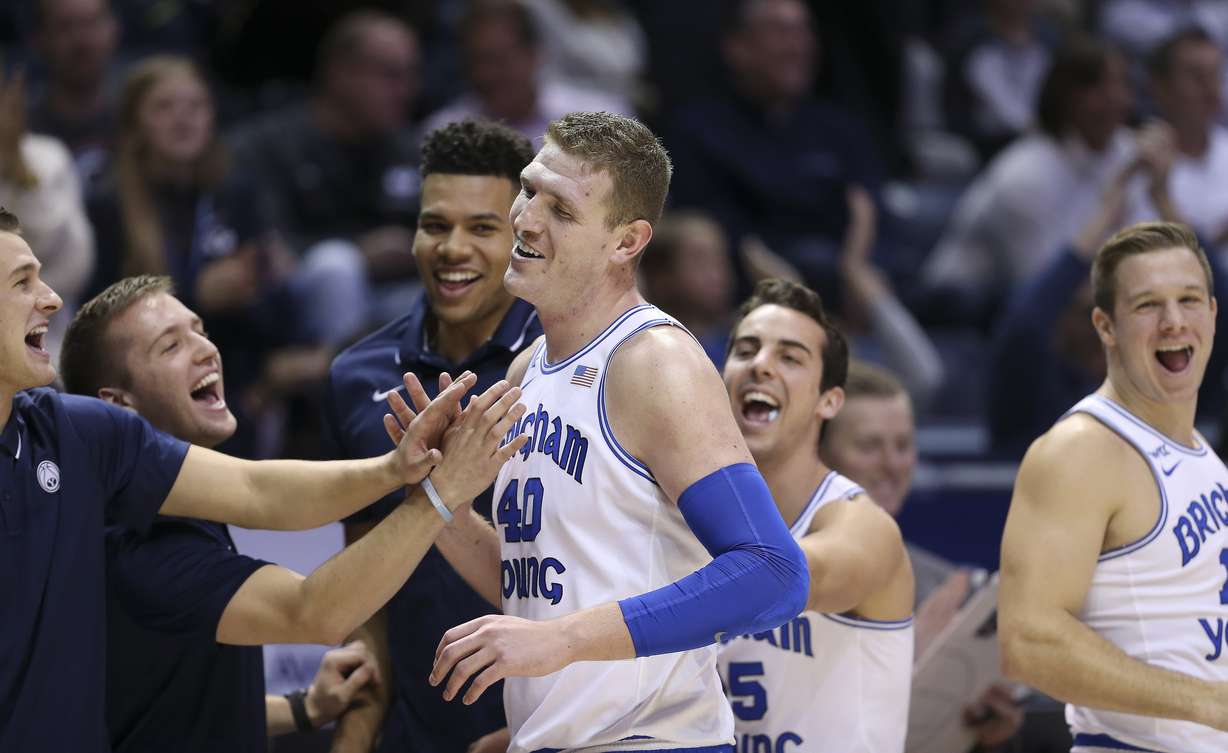 Braun Hartfield scored 14 of his team-high 21 points in the first half for the Toreros (7-13, 0-5 WCC), and Joey Calcaterra added 16 points and five rebounds.
"It's really, really fun to watch these guys grow in all ways, and Kolby was fun tonight because he's growing in all sorts of ways," BYU head coach Mark Pope said. "If there wasn't a better moment in this game than his second-to-last bucket, after they hit him with a pass and didn't even jump. He just caught it and shot it, but his feet did not leave the ground. And then he just jogged back on defense.
"He was spectacular."
So much of Thursday's win was about Lee.
The 6-foot-8 sophomore shot a perfect 8-for-8 from the field — he's shooting an unconscious 78% since Yoeli Childs' finger injury prior to a loss to Saint Mary's. He pulled down five rebounds, tied for second on the team behind Zac Seljaas' eight. He even hit that aforementioned 3, like he's done at least once in three of his last five games.
Lee also had to do, not one, but two separate sets of interviews postgame — one with the print media, and the other with the radio broadcast.
"They've got me doing everything today," he joked after the game.
But it wasn't all "Big Idaho," as Harding's nickname has taken on a life of its own. Six Cougars scored in double figures, and a BYU team that assisted on just 17-of-33 shots made 55% of them, and scarcely dropped below 54.8% all night.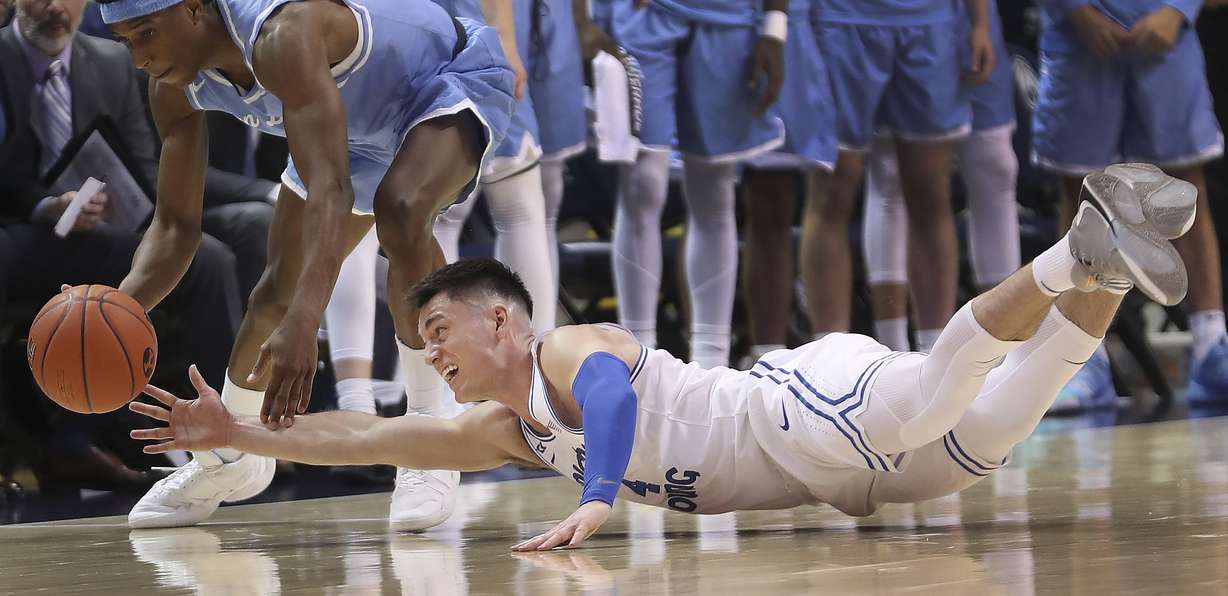 Every BYU scorer shot 50% or better except Toolson, who was 4-of-10 but went 5-for-5 from the line to finish with 14 points, and Seljaas, whose 0-for-7 finish was balanced by eight rebounds, three assists and two steals.
"I give a lot of credit to TJ, AB and Jake because of how they break down the defense, and getting us wide open," Harding said. "When you're wide open like that, the hoop gets really big. When they hit you while you're open, and you hit a couple, then the hoop gets a lot bigger."
Next up
BYU travels to the Pacific Northwest to face No. 1 Gonzaga. Tipoff is scheduled for 8 p.m. MST on ESPN2 and BYU Radio.
×
Related stories
Most recent BYU Cougars stories