Estimated read time: 4-5 minutes
This archived news story is available only for your personal, non-commercial use. Information in the story may be outdated or superseded by additional information. Reading or replaying the story in its archived form does not constitute a republication of the story.
Studies show emotional intelligence (EQ) to be a greater predictor of success than IQ. But it's about more than exterior accomplishments. EQ is also essential for adolescents as research continues to show a sharp increase in depression, anxiety and suicide among teens and young adults.
According to Travis Bradberry Ph.D. and Jean Greaves Ph.D., EQ is the "ability to recognize and understand emotions in yourself and others, and your ability to use this awareness to manage your behavior and relationships."
In the book they co-wrote, "Emotional Intelligence 2.0.," they noticed a trend that couldn't be explained. "When emotional intelligence first appeared to the masses in 1995, it served as the missing link in a peculiar finding: people with average IQs outperform those with the highest IQs 70% of the time."
They explain that while IQ and personality are stable over a lifetime, "emotional intelligence, on the other hand, is a flexible set of skills that can be acquired and improved with practice."
EQ learning in action
Eighth-grade students at American Heritage School in American Fork are introduced to and begin to practice these skills in their Learned Optimism class.
"Through CTFAR (circumstances, thoughts, feelings, actions, results), I learned that no matter what my circumstances are, I can choose to change the way I think about my problem or situation and decide to be positive even if it's not exactly what I'd hoped or planned for," said Tyler Bree Jansen, an eighth-grader at AHS. "I feel I changed by having more of a growth mindset instead of a fixed mindset. I can look at roadblocks now as opportunities to learn, grow and get better."
To improve your child's emotional intelligence, start by increasing your understanding of his or her personality and preferences. There are several tests to measure this, including Myers-Briggs, the Color Code and the 5 Love Languages.
Next, learn about and implement strategies that work with your child's personality and preferences to increase his or her emotional intelligence. Below are just three of many powerful strategies you and your child can use to increase the emotional intelligence necessary to understand and manage emotions, behaviors and relationships.
Practice a growth mindset instead of a fixed mindset.
According to Carol Dweck Ph.D., a psychology professor at Stanford, a growth mindset believes intelligence can be developed, which leads to a desire to learn (not look smart), embrace challenges (not avoid them), persist against obstacles (not give up), see effort as critical to success (not fruitless), learn from criticism (not ignore valuable feedback), and find inspiration in the success of others (not feel threatened by others' success).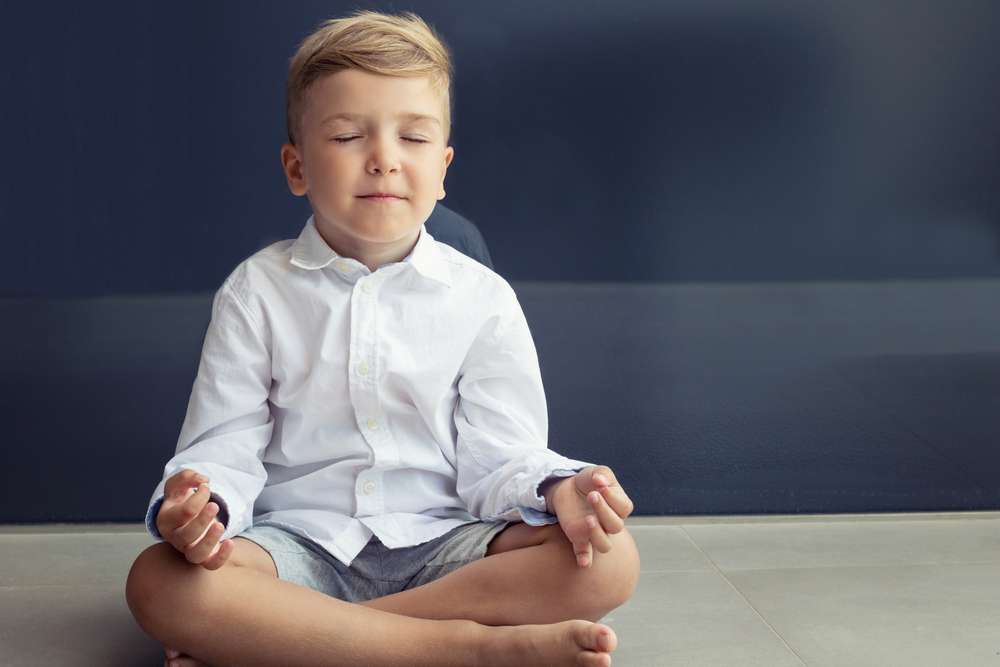 Practice mindfulness and watch your thought patterns.
Use life coach Brook Castillo's CTFAR "Self-Coaching Model": Circumstances can trigger thoughts that cause feelings, that cause actions, that produce results. Our thoughts can lead to a reality we create for ourselves—which may not necessarily be the truth. So observe your thoughts, analyze them and question them before you accept them as absolute truth.
Learn from mentors—past and present.
Jody Moore, a life coach who incorporates values consistent with The Church of Jesus Christ of Latter-day Saints in her coaching, gives the example of learning from the "Book of Mormon" story of Nephi, Laman and Lemuel.
Applying the CTFAR model to their story, we see the same circumstances ("We did travel and wade through much affliction in the wilderness…") impact each of the family members, but we see different thoughts, feelings, actions and results from those same circumstances.
Nephi marveled that "so great were the blessings of the Lord upon us," while Laman and Lemuel said that "it would have been better that they had died before they came out of Jerusalem than to have suffered these afflictions….We might have enjoyed our possessions…we might have been happy" (see 1 Ne 17:1–2, 20–21).
To learn more emotional intelligence strategies, head to American-Heritage.org/EQ. American Heritage School is a private, K–12 school with 1,500 students enrolled in its day and after-school community programs in American Fork. AHS focuses on developing the whole child—academics, arts, and athletics—in the light of the restored gospel of Jesus Christ.
×